Learn French Pronouns
By OptiLingo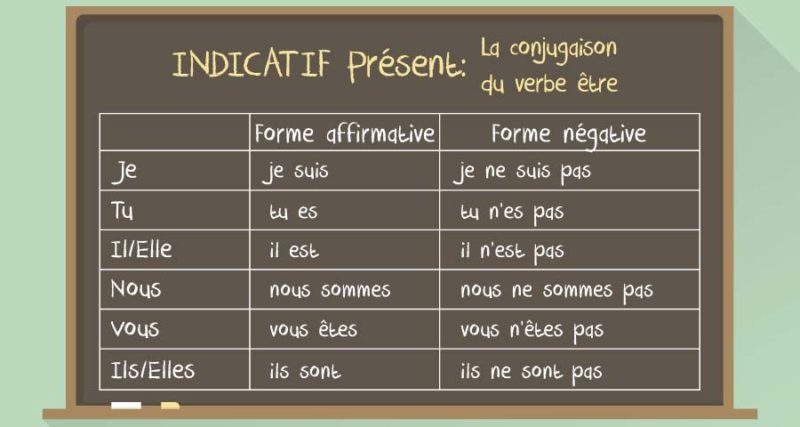 Complete lesson on French pronouns, including subject, object, prepositional, reflexive & relative pronouns. Includes French demonstrative, indefinite & interrogative pronouns.
Personal Pronouns
Understanding grammar will help you on your way to foreign language fluency. Just as English changes the preposition based on the case, when learning the French language, you'll see that it requires you to use a different pronoun based on the case. However, they have a much wider range of words to use, based on the case. Where you will work in English anytime you refer to someone as "you," French grammar requires you to use a different word based the case and if it is formal, informal, or plural.
The following table is one you will need to memorize. Take the time to try each in a sentence so that you can fully understand when to apply each word.
Subject

Reflexive

Direct

Indirect

Prepositional

Singular

Je (I)

Me (myself)

Me (me)

Me (me)

Moi (me)

Tu (you informal)

Te (yourself, informal)

Te (you, informal)

Te (you, informal)

Toi (you, informal)

Il (he)

Se (himself)

Le (him)

Lui (him)

Lui (him)

Elle (she)

Se (herself)

La (her)

Lui (her)

Elle (her)

Plural

Nous (we)

Nous (ourselves)

Nous (us)

Nous (us)

Nous (us)

Vous (plural you or formal singular you)

Vous (yourselves or yourself, formal)

Vous (plural you or formal singular you)

Vous (plural you or formal singular you)

Vous plural (you or formal formal)

Ils (they)

Se (themselves)

Les (them)

Leur (them)

Eux (them)

Elles (they)

Se (themselves

Les (them)

Leur (them)

Elles (them)
Pronoun Contractions and Exceptions
In some instances, you will need to combine a pronoun with the beginning of the next word, if that word begins with a vowel or a silent h.
He told me that… Il m'a dit que
He told you that… Il t'a dit que
She helped him Elle l'a aidé
You will need to pay particular attention to the type of sentence because the type of sentence determines word order.
In negative sentence, use "ne" before the object – "pas" still follows the verb.
He is not telling me the truth. Il ne me dit pas la vérité.
Change "me" to "moi" for positive commands. Direct personal pronouns come before indirect or in that kind of sentences.
Give me that slice of bread Donne-moi cette tranche de pain
Give it to me Donne la-moi
Demonstrative Pronouns
There is only one demonstrative pronoun in French – "celui." – and it means "the one," "this one," and "that one," depending on context. However, you will need to learn the different versions for gender and number of the noun that it relates to.
| | | | |
| --- | --- | --- | --- |
| Masculine Singular | Feminine Singular | Masculine Plural | Feminine Plural |
| Celui | Celle | Ceux | Celles |
To use this pronoun, you have to include on of the following after it:
Propositional phrase
Relative clause
Particle "-ci" or "-là" – used for emphasis
Possessives
Possessives can be a bit difficult at first because you cannot simply add "'s" to show possession (so you cannot directly translate "Alex's book is on the table" because French does not use this method to show possession). The only way to show possession in French is by directly translating "the book of Alex."
the pen of my aunt  la plume de ma tante
the streets of Paris les rues de Paris
In other words, the thing being possessed appears first, then the thing doing the possession.
Possessive Adjectives
The French language does have a way of showing possession through adjectives.
| | | | |
| --- | --- | --- | --- |
| Possessive Adjective | Masculine | Feminine | Plural |
| My | Mon | Ma | Mes |
| Your (informal) | Ton | Ta | Tes |
| His/Her/Its | Son | Sa | Ses |
| Our | Notre | Notre | Nos |
| Your (plural or singular formal) | Votre | Votre | Vos |
| Their | Leur | Leur | Leurs |
For possessive adjectives, you do use the adjective first, then the object being possessed.
Your address votre adresse
Her passport  son passeport
Word Order with the Verb "To Be"
The verb "to be" is "être" in French. It also messes with what you just learned about possessives – you add "à" before the possessive adjective.
These papers are ours. Ces papiers sont à nous.
This desk is mine. Ce bureau est à moi.