Learn French by Watching Movies
Watching films is an awesome activity. And, it can even teach you a new language. If you want to get some French language skills, give these amazing French movies a go. You're guaranteed to enjoy them and gain some great foreign language experience. These French language movies don't just bring you closer to French fluency, they also provide great plots and hours of entertainment. Here are the top 10 best movies in French, which are great films, and amazing for French beginners too.
Where to Find French Movies?
Did you know that cinema is French? The Lumiere brothers are credited with inventing the first motion picture camera. Since then, this industry bloomed to become one of the most appreciated art forms around the world. And French films are still as popular as ever. Here are a few ideas where you may find these French films to view:
Why Watching French Movies Will Benefit You
Listening: You can get a great feel for the sounds and rhythm of the language when you're watching movies in French. Enhance your listening skills by putting a film on.
Reading:

If you put French subtitles on, you'll learn to read French quickly. Associating written and spoken French will also help you with spelling.

Vocabulary: The characters in films always speak how everyday people speak. So feel free to pick up expressions and vocabulary from French movies. You can even learn some modern slang.
Gestures

: Every nation has different hand gestures and facial expressions when they talk. Observe the non-verbal communication of characters in French movies.

Culture

: There's a big film culture in France. If you familiarise yourself with these famous French movies, it's a great ice breaker for a conversation in French.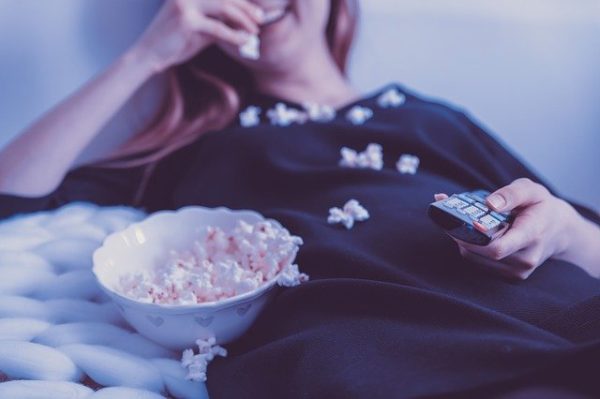 The 10 Best French Movies to Learn French for Beginners
Here's a list of the best French movies to watch. These are all critically acclaimed, so you'll surely find a few you'll enjoy. At the end of this list, we included a little guide, so you can maximize your language learning with these French movies. Find out how you can learn French by watching films and reach fluency in record time.
1. Intouchables (2011)
This heartwarming French movie has become a worldwide favorite. A rich quadriplegic man hires a criminal to be his caretaker. Can this unlikely friendship go beyond class, race, and disability?
2. Amelie (Le Fabuleux Destin d'Amélie Poulain) (2001)
Amelie is the charming story of a waitress whose goal is to make the people around her happy. But Amelie doesn't just spread joy. Through her quest, she also finds true love.
3. Les Choristes (2004)
Boarding school can be tough. Especially if it's an all-boys boarding school in rural France. That is until a new music teacher arrives, and starts a choir. Hidden talents and emotions come to the surface, that make school life a little bit happier.
4. La Haine (1995)
A riot erupts in a violent neighborhood over police brutality. This film features true-to-life characters and shines a light on class differences within the French community. It also features the world-famous Vincent Cassel.
5. Bienvenue Chez Les Ch'tis (2008)
A public servant gets banished to the North of France, to the land of the "Ch'tis". He reluctantly moves to this cold and unfriendly part of the country, only to discover that the cultural divide between North and South of France isn't that great at all. Watch this film for pure French humor and a great insight into domestic French cultural differences.
6. La Vie en Rose (2007)
This biopic about the world-famous Edith Piaf will show you the life of one of France's greatest treasures. This film also won Marion Cotillard an Academy Award for Best Actress.
7. Astérix et Obélix contre César (1999)
The Astérix comic book series sees a great film adaptation in Astérix et Obélix contre César. Don't be discouraged that it's a kids' film. The French used in this movie will surely help you progress in your language studies. Not to mention the great laughs this comedy offers.
8. Portrait of a Lady on Fire (2019)
The newest French movie on the list. This 2019 film by Céline Sciamma received amazing reviews, and won the Palme d'Or for best original script. The beautiful story of a painter and model's love features French art, and gorgeous scenery. 
9. Jour de Fête (1949)
An oldie but a goldie. The story of a French postal worker revolutionizing the postal service in a small town. While the main character is scatterbrained and clumsy, his determination is lovely to witness.
10. La Famille Bélier (2014)
This modern comedy is a great opportunity to learn French with movies. A young woman discovers her talent for singing. The problem is, both her parents are deaf. You can also see some French sign language in this film.
The Best French Movies For Advanced Learners
Watching French movies can definitely grow your love for the language. But, it can also help you advance your studies. These French movies bring the same benefits as the ones before.
11. OSS 117 : Le Caire, nid d'espions (2006)
This parody of spy set in 1950s Cairo follows the misogynistic and racist OSS 117, played by Oscar-winning Jean Dujardin. Combining slapstick humor and bold puns, this movie is a perfect introduction to contemporary French comedy. 
12. Un air de Famille (1996)
The film begins with a simple premise. A family celebrates an important birthday at a restaurant. However, things take a turn for the worst for this upper-class family, as lies unfold and tension escalates.
13. Ma part du gâteau (2011)
A successful trader hires a cleaner to keep his living space in order. However, things get interesting when the trader's three-year-old son ends up at his doorstep.
14. La Fée (2011)
This French love story infuses curiosity and fantasy. A grown man searches for the fairy that granted him three wishes when he was a young boy. Watch this French movie for a guaranteed good time. The comedy-drama earned a very good audience rating of 90%.
15. L'arnacœur (2010)
Alex is a thriving businessman who has built an empire off of his breakup services. When one man hires him to break up his daughter's wedding, he finally finds a woman who is able to resist his charm. It's his toughest case yet. This is one of the best French movies in the rom-com genre. If you liked "Hitch", you'll definitely enjoy this French film.
16. Prête-moi ta Main (2006)
Alex is set in his bachelor ways. However, when his family forces him to settle down, he hatches the perfect plan. He hires a woman to leave him at the altar. Unfortunately, his world is shaken when he realizes he's developing feelings for her. This is another amazing French romantic comedy movie.
17. Samba (2014)
Samba is an immigrant and aspiring chef who is soon hit with an order to leave France. This story centers on his strong will to make it in the country, despite the challenges thrown his way. It features the same Omar Sy as from Intouchables. His performance in this French movie proves his greatness as an actor.
18. Le Nom des Gens (2010)
This film blends romance and politics — an interesting combination. It follows a young leftist woman who sleeps with conservative men in order to convert them to the opposing side. All goes according to plan until she meets a man who will not budge. To make things more interesting, she begins to fall in love with him. If you enjoy French movies with a little bit of a twist, you'll surely have fun watching this film.
19. Paris (2008)
This French drama follows the trials and tribulations of an ex-dancer and terminally ill man named Pierre. We see the world through his eyes, as he looks down at the glorious city from his balcony.
20. Dheepan (2015)
A Sri Lankan Tamil warrior flees to France. To keep his cover hidden, he takes a job as a caretaker. This film won the Palme d'Or at the 2015 Cannes Film Festival. Its critical acclaim is undeniable. With an 87% approval rating on Rotten Tomatoes, it's an audeince-favorite. Watch this movie for French practice, and to learn about French society at the same time.
How to Learn French By Watching Movies
Before you dive into the wonderful world of French cinema, there are a few things you can do to maximize your learning. Take these steps when you're watching French movies:
Watch Films You Like

: First and foremost, you need to enjoy yourself. So choose the kind of film you would enjoy.

Actively Watch

: Don't just put French movies on as background noise. Put your phone down, and watch the film intently.

Put Subtitles On

: At first, you can have English subtitles. But only to understand and enjoy the story. Then, watch the French movie again, this time with French subtitles. You'll improve your reading skills, and you'll pick up vocabulary faster.

Stop and Rewind

: If you didn't understand something, go back and rewatch that particular clip. With more listening, you can hear what you missed.

Speak Out Loud: No matter how intently you watch and read French when you're watching movies, it's still a passive activity. Go ahead and repeat what the actors are saying. You can practice your pronunciation, and perfect your French accent. 
Learn French with More Than Movies
The best movies in French can help you jumpstart your love for the language. But, you need more than just films to reach fluency. You need a reliable language learning method, that gets you speaking the language. And that's exactly what OptiLingo offers.
OptiLingo is a convenient language learning app that brings you results. It only gives you the most common French words and phrases, so you won't have to learn anything unnecessary. Soar to fluency in record time with just the essentials. Download OptiLingo today to reach fluency fast, and enjoy French movies even more!