Improve Your Written French Today
Whether you want to pen a love letter or submit an essay in France, you need to know how to write in French. Luckily, learning how to write in French is fairly straightforward. Since French uses the Latin Alphabet, you're already ahead of the game. Improve your writing in French fast with these easy steps.
The Basics of French Writing for Beginners
When it comes to French writing, it's a little different than speaking French. But, if you know how to read French well, you shouldn't have a lot of problems.
Before you read the 8 easy steps of learning to write in French, there's one important factor in mastering French writing: practice. The only way you can truly improve your French writing skills is with a lot of practice. Make sure you write a little bit in French every day. Soon, you'll find that writing in French is like second nature.
1. Watch Out for French Spelling
One of the biggest obstacles that throws French learners off is spelling. Unfortunately, those silent letters that you don't pronounce are very much there in writing. Be careful how you spell certain complicated words. You need to master all parts of French grammar to write French correctly.
2. Genders Influence Grammar in French
You may already know that nouns have genders in French. They can either be masculine or feminine. And depending on the gender, different parts of a French sentence need to be conjugated.
articles: French articles need to be conjugated to reflect the gender and the number of the noun. These can be 'le', 'la', 'l", and 'les' for definite articles, and 'un' and 'une' for indefinite articles.
pronouns: Pronouns in French are the words that replace the name of the subject in a sentence. 'He', 'she', and 'them' are some examples of pronouns in English. In French, you need to use different forms of pronouns depending on the gender of the subject.
adjectives: When you're describing a noun, you use an adjective. And since the noun is the only reason the adjective's there in the sentence, you need to make the adjective fit the noun in French. There are various ways to conjugate French adjectives depending on the gender and the number of the noun, so make sure you brush up on that knowledge before you write in French.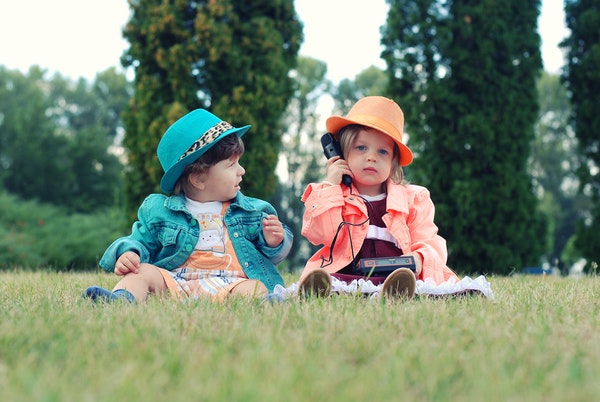 3. Careful with French Accent Marks
French accent marks also don't do us any favors. While they're extremely useful when it comes to French pronunciation, their writing isn't as straightforward. Try to associate the sound with the written French word. There are only 5 accent marks in French. One is the cedilla (ç), which only works with the letter "c", and another is the acute accent (é), which only sits on top of the letter "e". So in practice, there are only 3 different kinds of accents you should look out for in French.
4. Follow the French Sentence Structures
English and French sentence structures are similar in many ways. Both follow the SVO (subject-verb-object) structure, which makes writing in French much easier. And just like in English, the French sentence structure is also flexible. You can switch the words around to emphasize a part of a sentence, but still have the same meaning.
Tomorrow, I'm going to work.  Demain je vais travailler.
I'm going to work tomorrow.  Je vais travailler demain.
The most important part of the first sentence is the time the speaker goes to work. The second sentence focuses on the subject, the speaker instead. Still, both sentences convey the same meaning of going to work.
If you want to ask a question in French, you can do so by putting a question word at the beginning of the sentence. Common question words are:
How  Comment
What  Que / Qu'est-ce que queue
What kind  Quel genre
When  Quand
Where  Où
Who  Qui
Why  Pourquoi
You can also ask a question by switching the order of the verb and the pronoun around, and connecting them with a hyphen:
Do you speak English?  Parlez-vous anglais ?
It's important to remember these basic rules of French sentence structure before you start writing in French. If you want to learn how to write in French effectively, practice these 4 steps a lot.
How to Write in French for Intermediate Students
If you're an intermediate French learner you're familiar with basic French grammar, and you're confident in writing in French. But, there's always room to improve. Once you know the basic steps of how to write in French, it's time to make your writing even better. You can start paying attention to style, flow, and structure. The tips below will benefit your French writing practice.
5. Try Nominalization
This useful technique will make your sentences better. Nominalization means that you make nouns in the sentence more dominant. While in English, the dominant words are verbs, in French, you can write with the focus of the noun instead, making them more meaningful. Here's an example to demonstrate.
Normal sentence: The ice cream is cold. – La glace est froide.
Nominalized sentence: The ice cream is cold. – La glace, c'est droid.

6. Use French Conjunctions
Conjunctions are the tools to write complex French sentences. Without them, you're limited to simple and boring sentence structures. As an intermediate student, you can start connecting two equal or unequal sentences to make an even more interesting phrase. Here are the different kinds of French conjunctions you can use to write better in French:
Coordinating Conjunctions:
You use these kinds of conjunctions to connect two equal sentences. The most common coordinating conjunctions in French are:
| French conjunctions | English translation |
| --- | --- |
| et | and |
| parce que | because |
| puis | then |
| ou | or |
| mais | but |
Subordinating Conjunctions:
If one of the sentences in unequal or dependent on the other, you need to use subordinating conjunctions. These connectors often show causality. The most common conjunctions in French for this category are:
| French conjunctions | English translation |
| --- | --- |
| si | if |
| quand | when |
| comme | since |
| que | that |
7. Style and Flow
Now that you wield the power of conjunctions, you have to be careful with it. As fun as it is to write long and complicated sentences in French, it doesn't sound good. Make sure you use appropriate sentence lengths as you're writing in French.
Aim for shorter sentences. Make them explain your point well. But, feel free to mix the flow up with the occasional longer sentences. That's how you write in French with a nice and smooth flow. And that's how you perfect your French writing too. It will be a pleasure to read your work.
Writing in French for Advanced Learners
Once you mastered all of the French writing rules, you're officially an advanced French learner. But, there may still be room to improve your French writing. If you're looking to kick your projects up a notch, you can learn how to write essays and dissertations in French. These pointers will be useful if you ever attend school or university in France, or you want to take a language exam.
8. Get Familiar with French Essay Structure
When you're writing an essay, you have to structure it for readability. If you want to learn how French high schoolers are taught to write their essays, this is the structure they follow: thèse-antithèse-synthèse (thesis-antithesis-synthesis). Learn how to write French essays using a traditional French essay structure.
Introduction:

You begin your essay by having an introduction, which is a context for argument.

Thesis: In this section, you

present and defend the statement of your thesis. You need to write everything that supports the topic of your essay.

Antithesis:

The antithesis follows the thesis. This is where you state conflicting evidence and explain other potential substitutes for your essay. Including an antithesis doesn't mean that you disagree with your original thesis. You just need to show that you thought of all possibilities before arriving to your conclusion.

Synthesis: This is your conclusion. This is where you summarize your arguments, and explain why you still stand by your original thesis despite the antithesis.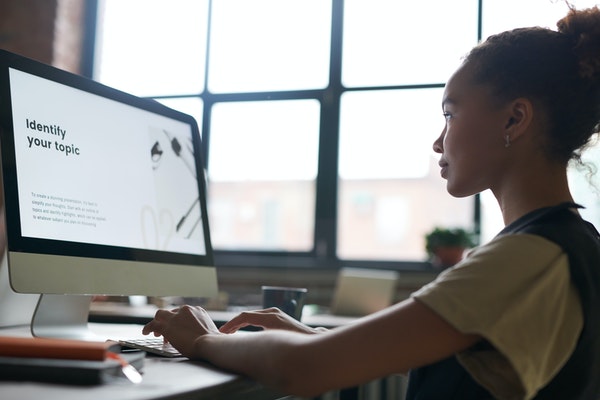 9. Use Introduction and Conclusion Vocabulary
Certain words can encourage sentence flow by introducing or concluding some parts of your work.
tout d'abord (firstly)

premièrement (firstly)

deuxièmement (secondly)

ensuite (then)

enfin (finally)

finalement (finally)

pour conclure (to conclude)
You can use these words when introducing a new idea to your dissertation or essay. These words will signal the readers that they are encountering a new part or thought of your writing process.
10. Writing a Dissertation in French
This is the form of writing you encounter in French higher education. It's a very complex form of French writing, only the most advanced and fluent French learners should attempt it. It's also a longer piece of academic writing. It may take you weeks to complete research and write your French dissertation.
The French dissertation is similar to essay structure. But, there's one main difference: your thesis isn't a statement, but rather a question. It's your job in the dissertation to take the reader through your thought process and research to answer your question. This logic is known as "Cartesian logic." It comes from Descartes, who was a well known French philosopher.
History of Written French
French was used in Strasbourg Oaths, and it first appeared in writing in 842 AD. Before then, Latin was the only language used for literature in Europe. However, in the 10th and 11th centuries, French appeared in some religious writings and documents but was not used up to the late 12th century or early 13th century. The first greatest French Literature work, the Song of Roland (Chanson de Roland), was published around the year 1200.
Writing in French Alone Won't Make You Fluent
You need to learn how to write in French to be proficient in the language. But, it won't make you fluent. The only way to become fluent is to practice speaking French. While it's crucial to develop every area of your French knowledge, if you want to be fluent in French, you need a reliable language learning method like OptiLingo.
OptiLingo is an app that gets you speaking, not typing a language. It gives you the most common French words and phrases, so you're guaranteed to learn the most useful vocabulary. Don't waste time trying to learn French you'll never use. Complement your French writing practice with fun speaking exercises when you download OptiLingo!