How Do You Get Around France and Paris
Public transportation in France is a marvel. You can easily use a train, metro, or bus to get anywhere in the country. While Paris certainly has the greatest public transport system in the country, you can also rely on countrywide transport to get you between cities. Here are some useful tips on using public transport in France. Ditch the expensive taxis, and discover real France. 
Traveling by Train in France
If you want to get between French cities, you can comfortably take SNCF trains. This French national railway company runs an efficient system, with clean trains and comfortable seats. Most trains have a special family carriage where children can play loudly, and in summer, live entertainment may be provided at no extra charge. A carriage can become a cinema, an exhibition hall, or a showcase of regional specialties.
You can book tickets in advance through their website or directly at the stations. Before boarding a train, you must validate your ticket by pushing it into a small machine that punches a hole and stamps the date. There are frequently ticket inspectors on trains, keep your ticket on you to avoid an instant fine.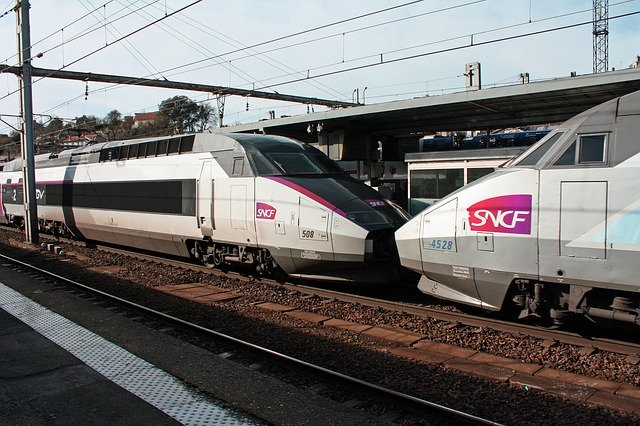 The TGV ("train à grande vitesse") system offers high-speed links from Paris to many regional capitals. French inter-city public transportation doesn't get more efficient than this. Tickets for these trains must be booked in advance and all seats are pre-allocated. There are two classes in TGV: first (three seats in the width of the wagon) and second (four seats).
The service is fast and reasonably comfortable with proficient bilingual customer service. Three levels of pricing are available: standard (tourist), standard premier (upgrade with a small meal), and full Business Premier (Club Class).
The Metro: Public Transportation in Paris
The easiest way of getting around Paris is "le Métro" ("the Metro" or subway system). There are 16 lines that can get you anywhere in the city. Metro stations are identified by street signs displaying a large "M." 
You can buy a ticket at guichets (ticket offices), newsagents, and café-tabacs. There are also automatic ticket machines that sell them. One ticket is good for any one-way journey, no matter the length. You can use your Metro ticket on the Metro, on buses, and on the RER within the city limits.
If you're staying in Paris, it may be better to get a weekly "Passe Navigo". You can buy one at any Metro station in Paris, and you'll also need a passport-sized photo. You can use your "Passe Navigo" on buses, on Metros, and the RER. "Passe Navigo" can be used in all "Île-de-France" — to go to Fontainebleau, Versailles, or as far as Provins.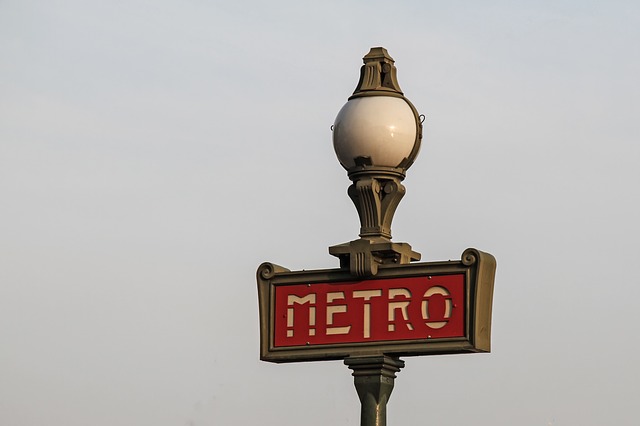 Taking the Bus in the City
Don't be afraid of using French public transport. You can discover real gems when you give it a go. If you want to see the sights while you travel, the bus is a cheap option. You can buy a bus route guide to help you navigate the bus system in Paris.
To validate your ticket, board the bus and have your ticket punched by a machine in the front or the middle of the coach. Be aware that politely standing in line for the bus is not a French virtue. Once again, you can use Metro tickets on the buses. 
Line 72, which goes from the Hotel de Ville (Town Hall) and takes in the Eiffel Tower, is a particularly good sightseeing route.
Many tour companies also offer on-off sightseeing tours, which allow you to get off for several minutes to take photos or sample local restaurants. This is a great way to learn about Paris and meet some fellow travelers.
Traveling to Disneyland Paris
Disneyland Paris attracts a lot of visitors globally. However, not many realize that it's in the far suburbs of Paris. Luckily, getting there with French public transport is easy.
The best way to travel to Disneyland is with the RER. This suburban subway system can take you from the center of Paris or Charles de Gaulle airport to the happiest place on Earth. It takes about 40 minutes by train from downtown Paris on RER Line A to Marne-la-Vallée-Chessy. Visit www.transilien.fr to find the best travel route by SNCF (national railway) trains.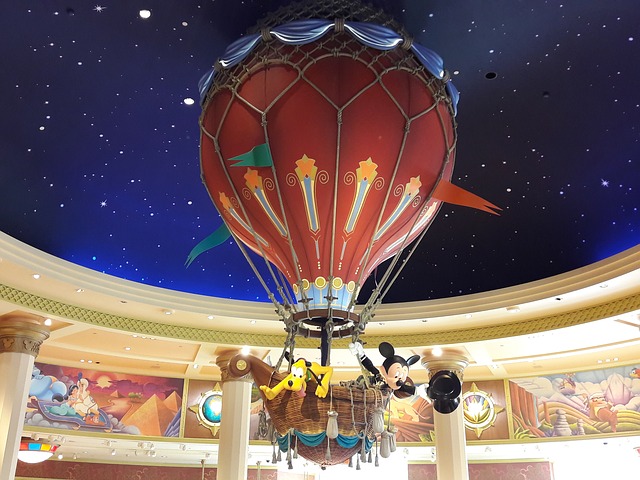 Renting a Car
If you're still not convinced about the excellence of public transportation in France, you can always rent a car. It's fairly easy and straightforward to drive in the country. However, we don't recommend driving in Paris. Taking public transportation is much easier if you're in the city.
Like most of continental Europe, the French drive on the right side of the road, and speeds and distances are measured and given in kilometers. The speed limit is 130 kmph (80 mph) on expressways, 90 kmph (56 mph) on the roads, and 50 kmph (31 mph) in built-up areas. 
Be aware that French expressways are toll roads. As you enter the expressway, you will either pay a few coins or collect a ticket and pay at the other end. The "routesnationales" (N roads) run parallel to the toll roads and are free. However, these roads are much slower, and will probably cost more in gas than what you'd pay for the toll.
Learn French Before Using Public Transportation in France
If you're traveling to France, it's incredibly useful to know the basics of the language. You'll discover an authentic France, receive better customer service, and most importantly, navigate public transportation in France. Looking up stations, buying tickets, and reaching connections becomes infinitely easier if you speak French. And luckily, reaching French fluency can be fast and very fun.
If you want to brush up on your French quickly, you should use OptiLingo. This language learning app is not just convenient, it's also extremely effective. It shows you the highest frequency words, so you'll know exactly what to say, and how to say it. This app makes you speak the language and builds your confidence. By the time you have to speak to a local, you won't be afraid to talk in a foreign language.