You may have heard that the French are arrogant and rude. But that simply isn't true. In fact, French people value friendship and community above all else. So if you make a French friend, you won't only practice your French, you also make a lifelong ally. Here's how you can meet friends in France, and behave appropriately in a French community.
Making French friends can improve your French knowledge exponentially. Besides learning about the culture first hand, speaking to a French person regularly can enhance your French fluency rapidly. Forming a French friendship is the best road to a successful immersion experience.
How to Find a Friend in France
Even if you're just briefly visiting Paris, you can make form a lasting French friendship. And if you're spending a longer time in France, it's even more crucial you join a community. There are various ways you can find likeminded French people in your area. The best is by joining activities that interest you. Here are some ideas that you could participate in:
Go on a "randonnées"

: These guided walking or bicycling tours are great fun and very informative. You can learn a lot about your local area while you meet other visitors and French people to socialize with. To get started, visit the local town hall and check their bulletin board for the next planned event. After paying a minimal fee, you'll be given your map and assigned to a small group. Lunch and snack breaks along the tour will give you a chance to meet others in the group and to master the French language.

Join a cooking class:

French cuisine is marvelous. But when you join a cooking class, you don't just learn how to master French cooking. You can also meet and socialize with French locals. So channel your inner Julia Child, and enjoy the best France has to offer.

Take a French course:

Although you won't meet French people at a French language course, you will be forced to speak French with other international people. This can enhance your French knowledge. If you make friends with other students, they may introduce you to their local French friends too.
Language Barrier in a French Friendship
When you're in France, you may be tempted to revert back to English. However, you shouldn't. You should always make an effort to speak French when you're forming a French friendship. 
Your French can only improve if you speak it. French language fluency depends on how much you practice. While a good vocabulary and a basic understanding of the language is necessary, your effort is what makes your speaking skills stand out. 
Many French people are shy about their English. They're less likely to talk to you if you only approach them in English. So if you want to form better French friendships, you need to speak their language. They will appreciate your efforts, become more welcoming, and even help you improve.
If you want to form a French friendship, don't look for how to find other expats. If you join a community of your own nation in France, you won't improve your French language skills. You'll only create a bubble, and you'll fail at immersing yourself in French culture. So embrace the locals.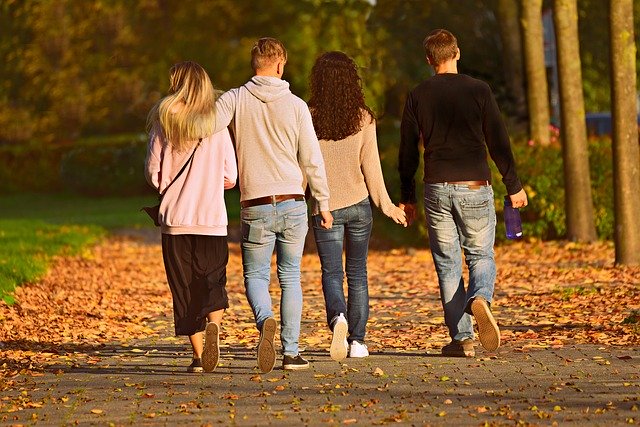 Be a Good Visitor in France
France is a beautiful country with amazing sights, exciting events, and mindblowing cuisine. But French people still have a reputation for being rude to foreigners. Perhaps there are a few rare encounters, but this characterization is not true of French people as a whole. 
In fact, they only seem cold and distant, because they have a certain expectation of visitors to their communities. Isn't that true of every society, though? While tourists tend to expect the welcoming city to be more hospitable, the French expect the visitors to make the extra effort. Once you have shown your willingness to conform to their customs, French communities will be much friendlier and far more welcoming.
Put the Effort into Your French Friendship
Meeting new people and making nice acquaintances is one thing. But keeping and maintaining friendships is another. And the French have certain expectations when you form a friendship. 
If your French friend invites you out, they expect you to come. Whether it's for dinner, an event, or even just a beach day, they don't take these invitations lightly. If you must decline, you may leave your friends feeling disappointed and hurt. While unforeseen events can force you to cancel plans, you should always make an effort to keep your French friendship alive.
The French assume their new friends will work hard at maintaining the bond. While the French are warm and accepting at first, that can change if they think their affection is not reciprocated. Often, the French reach out to foreign tourists in friendship, only to be hurt when the visitors return home and stop communicating with them. Even if you travel or move away, make sure you text or email your French friends, to keep the friendship going.
French Friendship Groups
It's important to know that when you make a French friendship, you don't just make one friend. You join a group of friends. These tight-knit communities are very common in France. If you decide to make plans with someone from a different group, some may consider that betrayal. However, combining friendship groups is not just common, it's expected.
For example, if you meet someone who you get along with, don't forget who introduced you. When you make plans, invite both people. This is how you show that you don't plan on stealing someone else's friend, and you expand your friendship circle. So feel free to introduce your friends from different groups to each other.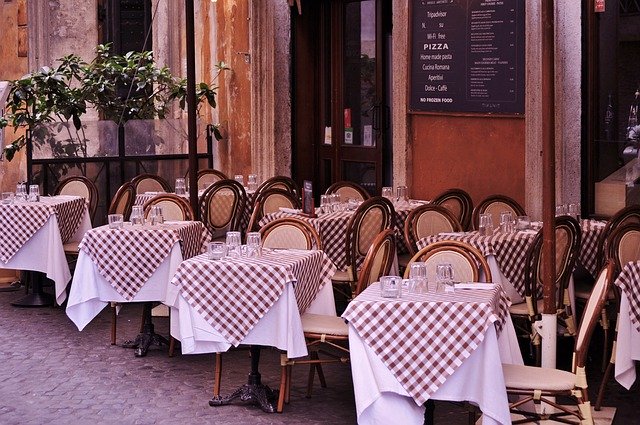 Dining with Your New French Friends
French cuisine is one of the best in the world. And the French are very proud of this. Since there are many social opportunities tied together with eating, it's important for you to know how to behave with your French friends during a dining experience.
Depending on the location, a guest will either be invited out to dine at a local restaurant or asked to join the family at their home. Typically, those living in larger cities opt for the restaurant experience, while families in smaller townships are happy to host in their home. 
There's also a third option called an "aperitif". This is an invitation for a brief visit into the host's home. Here you will be shown to the main room and served a drink, along with conversation. However, you're expected not to wander. The French like to keep their homes, especially their kitchens, private and generally don't provide tours to guests.
When you join your French friends for a meal, it's important to respect the value that the French place on the dining experience. The taste, aroma, and the company must create a pleasant environment. It's no wonder the ambiance of a French restaurant is so appealing. But this isn't just for dinner.
Lunch in France is an event too. While westerners tend to think of lunch as a brief snack and light conversation, the French expect a much more elaborate experience. When you're having lunch with a French friend, you should expect a bigger meal, and probably a walk as an activity.
Learn French Before You Form a Friendship
Making French friends is a rewarding feeling. The loyalty and kindness French people have for their friends is one-of-a-kind. If you want to truly experience this, you need to speak French. And to guide you to French fluency fast, you need OptiLingo.
OptiLingo is a mobile language learning app that introduces you to high-frequency phrases. So you won't just learn the most useful vocabulary. You will also learn how the locals speak. But learning about them is one thing. With spaced repetition, you will also commit these phrases to memory. You can be fluent in French in no time with OptiLingo. Discover how effective learning French can be. Try FREE today!