Learning Korean is a rewarding experience. And it comes with countless benefits. But if you want to achieve language learning success, you need the best Korean language classes. So, how do you make sure your resources live up to your expectations?
We've compiled a list of great Korean language classes and courses to help you achieve your dreams of fluency. Here are some tips and advice to make sure you choose the best language-learning resource for you.
Best Traditional Online Korean Language Classes
If learning Korean from the comfort of your home appeals to you, there are a number of great online resources you can try. These Korean online courses are put together by some of the best colleges in the world.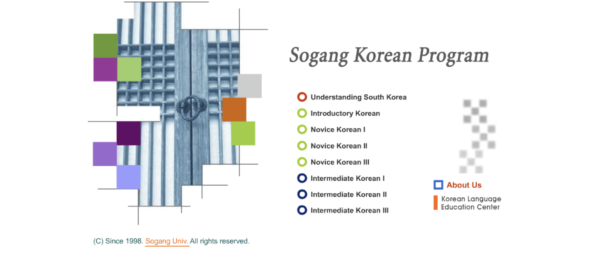 Sogang University is one of the most prestigious higher education institutions in Seoul. Their online Korean as a Foreign Language course gives you a great insight into the language. Put together by outstanding instructors, this online resource is useful for learners of all levels. 

Created by professors at Yonsei University, this Korean language resource has vast materials. The lessons are fun and well-explained. They also cover all four domains of Korean (reading, writing, speaking, and listening).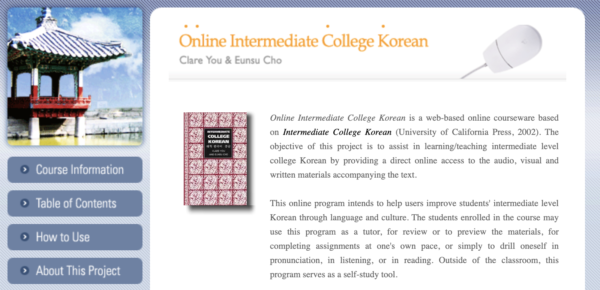 Berkeley University is world-renowned for its quality education. Although it's an American University, its online Korean language course lives up to the name. This Korean language resource was created by Berkeley professors and takes you through an esteemed college's approach to learning Korean.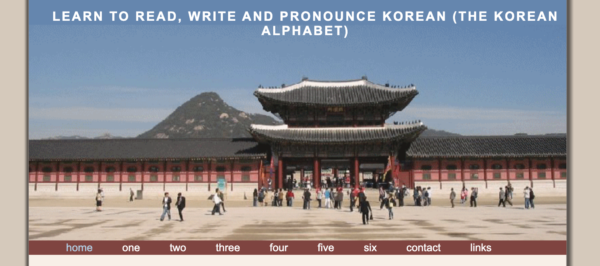 Although this free online Korean course isn't from a University, it's still very effective. Beginners are especially welcome to participate in classes. Divided into six different lessons, this Korean language class teaches you how to read and write Hangul.
Best Non-Traditional Korean Language Classes
If studying languages with a college isn't your thing, don't worry. There are plenty of fun and engaging online Korean language classes and courses you can try.
YouTube Channels
Following YouTube channels and watching videos is a free online resource. You can hear authentic Korean pronunciation, and follow the structure of each video easily. While Websites such as KoreanClass101 and Talk to Me in Korean offer Korean language classes on Youtube, there's a lot more variety out there.
Channels like Korean Unnie and Learn Korean with Go! Billy Korean are presented by fellow language learners. Their content is much more approachable, so you'll learn the ins-and-outs of the language fast. Plus, these Korean language classes are extremely relatable and well-paced for any level of learner to easily follow, making it really easy to get hooked on their content.

If you're a visual learner, and you're looking for more artistic Korean language classes, Dom + Hyo can help. These aesthetic infographics explain Korean through pictures. Comics like these can be fun, and they can give you great vocabulary knowledge.

As we mentioned before, flashcards can be a very useful tool. Learning languages is all about remembering your material. Learn with Oliver uses the power of flashcards and email newsletters to etch your Korean language classes into your memory.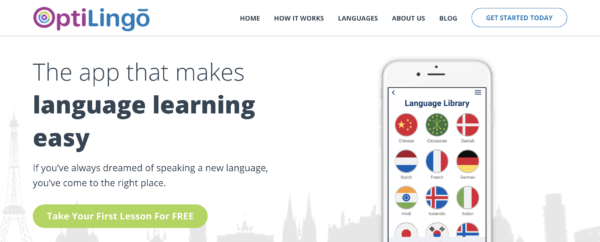 A list of the best Korean language classes can't be complete without OptiLingo. This mobile app and language learning website combine the most effective language learning methods into one. Based on common phrases and expressions, you'll learn to speak like the locals. Featuring comprehensible input, you're guaranteed to understand all of the material. And with spaced repetition, you'll have no trouble remembering your Korean classes.
Based on scientifically-proven teaching practices, you can see fast and lasting results with OptiLingo. Whether you're looking for traditional or non-traditional Korean language classes, you'll definitely find the best courses here.  Discover how easy and fun learning Korean can be when you try FREE today!
How to Find the Best Korean Language Class?
Narrowing down all the Korean Language Classes out there can be a tough task. Whether you join a local program or follow an online course, there are key elements a good Korean class needs to achieve:
The Class Targets the Four Language Domains
Reading, writing, speaking, and listening are the core principles of language learning. If you want to achieve fluency, you need to have a comfortable grasp on all of them. The best Korean language classes cover these four domains. If a language learning method gives you limited materials in any of them, chances are they aren't as effective as they claim to be. This is why it's important to SPEAK, not TYPE your Korean lessons. 
Each Lesson Matches Your Language Level
You need your Korean class to match your fluency level. If you're already intermediate, there's no use starting your Korean language studies again. And if you're a beginner, learning advanced material may only confuse you. That's why it's important you find material that suits your needs. Standardized, impersonal, and boring courses will only limit you.
The Program Balances Grammar and Vocabulary
When you're speaking a language, you need a good grasp of grammar and vocabulary. These two language concepts rely on each other. In order to communicate well in Korean, you need a language class that gives you explained grammar with appropriate vocabulary.
The Class Helps You Get Rapid Results 
Whether your goal is to achieve Korean proficiency or fluency, your Korean language classes need to help you achieve it. If it gives you satisfaction and actionable results, you're on the right track. Being able to successfully talk to a local is the most satisfying feeling there is. No matter how long it takes for you to learn Korean.
Your Instructors Cover Formal and Informal Speech
Korean culture and society are built on traditions. Showing respect is a very important part of that. However, using formal speech with your friends can be awkward. You need a Korean language class that teaches you about the nuances of the language and prepares you for every situation.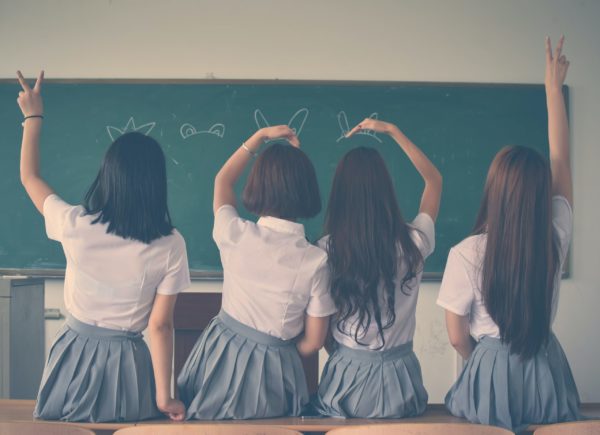 Your Lessons Provide Cultural Insight
Korean culture is extremely rich. Traditions, history, art, and holidays, all unique to the peninsula. The best Korean language classes also give you an insight into what life in Korea is like. 
The Learning Methods Are Convenient and Easy to Use
Whether you're choosing a physical class or an online one, it needs to fit your lifestyle and schedule. Language learning websites and mobile apps can help you study on the go. The sooner you make language learning a habit, the better your results will be.
The Course Makes Language Learning Fun and Enjoyable
The best Korean language class is the one you enjoy the most. If you have fun while learning, you'll study faster and more effectively. That's why it's important to choose a language learning method that keeps you interested and entertained. 
Get the Most Out of Your Korean Language Classes
When you've chosen a Korean language class that suits your needs, there are additional steps you can take to make your studies more successful. The more you can remember and practice, the faster you'll see the results. 
Make Flashcards: Learning vocabulary words with flashcards can be very effective. And if you review your material regularly, you take advantage of a natural cycle of spaced repetition with your studies. (Spaced repetition systems are key to fighting the forgetting curve and remembering your Korean language lessons.)
Use a Learner's Notebook: Writing things down by hand helps you remember them. Since handwriting has been linked to better memory, we recommend carrying a notebook to aid your Korean language classes. As old fashioned as that seems, at least it never runs out of battery.
Organize and Schedule Your Lessons: Being well-organized will help you see through the structure of your language learning journey. In return, you'll also realize the structure of the Korean language. 
Use Self-Made Exams and Textbooks:

Textbooks are a great resource, but they can be very expensive. Download PDF versions and print them at home to budget your language learning. You can also find previous years' language exam questions and answer keys, so you can test your progress at home.

Speak Korean Often: It's very important you speak Korean and not type. Practicing your pronunciation is the only way to achieve true fluency.
Reach Fluency Faster with the Best Korean Language Program
It may be tempting to just sign up for the first Korean class you can find and dive in. But the truth is, you can waste a lot of time and money doing it that way. It's important to do your research and get a feel for the best Korean language class or program that's perfect for you. Take your time. Try them out. And see what works. Once you find the language learning resources you enjoy, you can fast track your journey to fluency!