Discover German Traditions
Germany is a beautiful country. Surrounded by the peaks of the Alps and the waves of the sea, this country has plenty of natural sights to offer. But, its people also have a rich history, full of German customs and traditions. You can discover more about German culture to learn about the people, and motivate you to achieve fluency in German.
German Religion is a Big Part of the Culture
Religion plays an important part in the everyday lives of German people. Not just the faith, but also the architecture speaks of the importance of religion in Germany. The main religion of Germany is Christianity. Around 60% of Germans identify as Catholic. But, they usually belong to two different branches.
German religions is split into two: Catholics and Protestants. This makes a lot of sense since the Protestant Reformation started in German. Martin Luther was a key figure of the Reformation. He translated the Bible into German and called for major changes in the Catholic church. These reforms lead to the establishment of the Protestant Church.
Nowadays, the German religion split between the two churches is peaceful. You can find Catholics largely in South and West Germany, and North and East Germany is predominantly Protestant. But, today, a lot of German domes and cathedrals are tourist attractions as well. Make sure you visit the Cologne Cathedral when you have a chance.
The Culture of German Fußball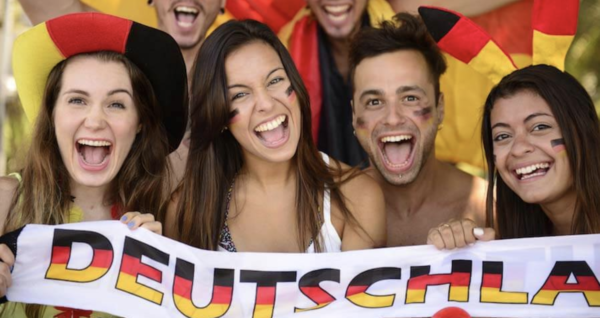 Perhaps the only thing German people take as seriously as religion is football. This isn't American football, it's what's known in the US as soccer. In Germany, they call it "Fußball". And the Germans are crazy about it.
Football (soccer) culture in Germany forms an important part of everyday German life. Fans follow their team's achievements, as they participate in FIFA, the European Cup, and the World Cup. The German football league's called "Bundesliga".  German teams have on four World Cups and three European Cups. The most famous German football team is FC Bayern Munich.
German Festivals and Celebrations
Of course, Germans celebrate personal events such as birthdays or weddings too. But, there are a few holidays and celebrations that are unique to Germany. These are very often inspired by religious events or agricultural dates. Here are the most notable festivals, holidays, celebrations, and joyful events that make German culture so fascinating.
The Passion Play at Oberammergau: In the year 1634, one village was spared from the plague in Bavaria. The people owed their good fortune to the Lord, and vowed to perform a Passion play in gratitude. Every ten years, villagers come together to perform this ceremony. This is usually a 5 day festivity that remembers Oberammergau's history, heritage, and art.
Karneval: In Catholic regions of Germany, Karneval is the last celebration before Lent season, which begins on Ash Wednesday and ends before Easter Sunday, lasting about six weeks. During Karneval, German children often dress up in costumes. This is the German version of the American Halloween.
St Martin's Day: On this day in November, German people remember the kindness of St Martin. Children make lanterns during the day, and light them up in the evening. People sing songs as they're walking in a procession with their lanterns.
Oktoberfest: I'm sure you've heard of this famous German tradition and festival. Beer and wine lovers flock to Oktoberfest, a festival that takes place in and around Munich. The biggest folk festival in Europe, it runs from late September through early October. The annual event is a commemoration of the marriage of King Ludwig von Bayern to Princess Therese von Sachsen-Hildburghausen. The wedding guests enjoyed beer and wine in huge tents. A highlight of the event is the "Trachtenfest" parade, which features shire horses with beer wagons in tow. Attendees dress in folk costumes such as "Lederhosen" and "Dirndl."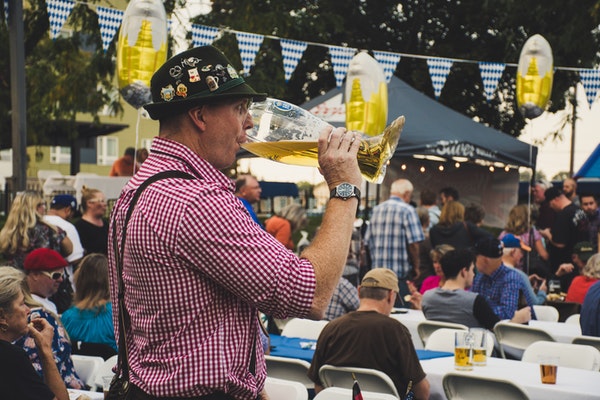 Traditional German Holidays in Culture
Of course, there are some familiar holidays that Germans celebrate as well. On these days, German workers receive a day off. They're usually spent with families, eating traditional food, or opening presents.
New Year's Day (January 1)
Epiphany (January 6)
Good Friday (March or April)
Easter Monday (March or April)
Labor Day/May Day (May 1)
Ascension Day/Father's Day (May or June)
Pentecost Monday (May or June)
Day of German Unity (October 3)
Christmas (December 25)
Boxing Day (December 26)
If you're ever in Germany during the wintertime, make sure you visit the German Christmas markets. The market culture is still present in Germany, but Christmas markets are something special. Little wooden huts are filled with shops and restaurants. The whole market sparkles from fairy lights and Christmas joy. You can sip on a delicious Glühwein while you do your Christmas shopping.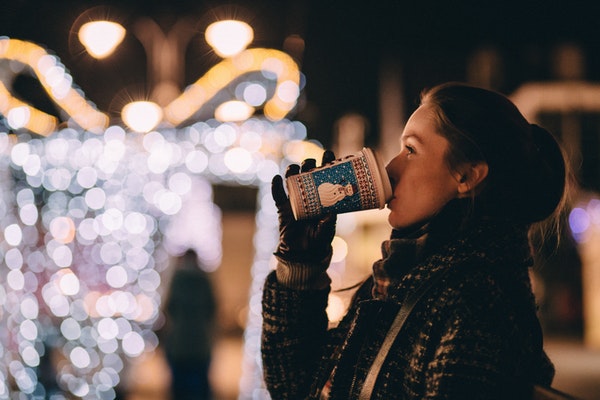 Famous German Art and Architecture
German architecture is a beautiful example of the richness of its art history. Featuring castles like the Neuschwanstein and churches like the Cologne Cathedral, Germany has it all. Although WW2 has seen significant losses in the architectural heritage of Germany, a lot of it is still present or rebuilt.
The Bauhaus was an extremely famous German art school in the early 20th century. Founded by Walter Gropius, this art community inspired European modernist movements. Today, the Bauhaus building is a Unesco World Heritage site.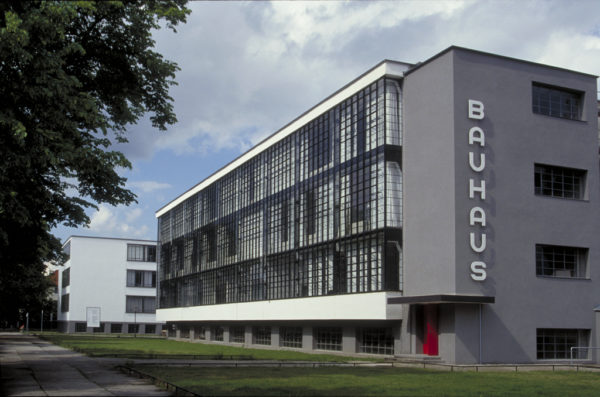 Some of the most famous German artists are Albrecht Dürer, Paul Klee, Hans Holbein, and Franz Marc. Their works are internationally recognized German cultural heritage pieces.
Learn German to Discover More Culture
Of course, we could fill many books with the intricacies of German culture. There are a lot more celebrations and regional delicacies that you can discover easily if you know the language. Speaking German allows you to talk to locals, and ask them how they celebrate traditional German events. And the best way to learn German is definitely with OptiLingo.
OptiLingo is a convenient and effective app that gets you to German fluency fast. It gives you a list of the most useful German words and phrases, so you'll learn exactly how the locals speak. Discover more about German culture and language when you download OptiLingo!