You don't need to be in a classroom to learn German. Online language apps offer an exciting and engaging method of learning. These apps aren't just easy to access. They're fun, and they'll help you learn German on your own. Find out what makes the best apps to learn German, and which ones you should invest your time in.
Why German Apps Are the Future
Research indicates that from 2019-2023, the global online language learning market will expand by 18 billion US dollars, progressing at a CAGR of approximately 18%. There are substantial online resources on the internet available for German language learners.
It implies that there are alternatives for everyone, depending on their proficiency levels, interests, goals, and study preferences. Yet, not all language learning apps are useful. Many of these applications have transferred "incompetent teaching methods" into new mobile programs.
But how is this going to help you?
You need an app that employs the best strategies and leverages technology to help you reach fluency. If you are a German enthusiast like me and your goal is to learn this beautiful language, read on to learn more!
List of the Best Apps to Learn German
OptiLingo's a great language learning platform, regardless of your proficiency level. This app helps you learn German by making you speak and repeat high-frequency words and phrases. After a bit of practice, you can talk naturally and will have the confidence to engage in any situation.
Best of all, OptiLingo's lessons are only 20 minutes long. That's an easy commitment five days a week.
Everyone learns differently — some do it by speaking or listening, and some learn by reading or writing. When it comes to language learning, you need to work in all four areas. This platform's stress-free and positive environment helps you tackle all aspects of verbal, social, oral, and visual learning.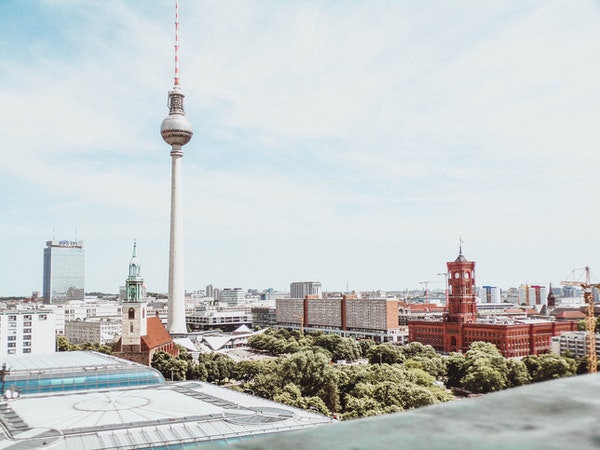 The best way to build your German vocabulary is by creating flashcards to memorize the words. This unique language learning app makes sure you never forget a German word.
You can download pre-made flashcards by subject, or you can make them yourself. Create your decks with texts, images, and sounds to make them as memorable as possible. This app also enriches your knowledge of historical facts and German culture.
Duolingo is an innovative app that aims to make learning the German language free, fun, and relevant. There are no advertisements to hamper the learning flow. A few significant advantages of this app are practicing visually and verbally, setting reminders, and daily goals.
This language training app is favorable for both beginners and knowledgeable German learners who want to brush up their skills. If you already understand some basics, you can give a placement test and learn further.
Just make sure you don't get lost in Duolingo's fun games, and forget to actually learn German.
FluentU offers an immersive and interactive learning environment by leveraging real-world videos. These videos include interviews, commercials, music videos, and more.
Other aspects of the app are interactive subtitles and full transcripts, adaptive quizzes, and a personalized learning experience. You can use this app on iOS, Android, and the web.
Enjoy varied resources, techniques, and excellent advice when learning from this app. MosaLingua helps you achieve fluency in the German language in less time as compared to many other apps.
It is a user-friendly language learning application, letting you be at ease while going through the complete training process. This app is ideal for all levels — from beginners to intermediate and advanced learners. You can begin with a free trial, before paying for the specific programs.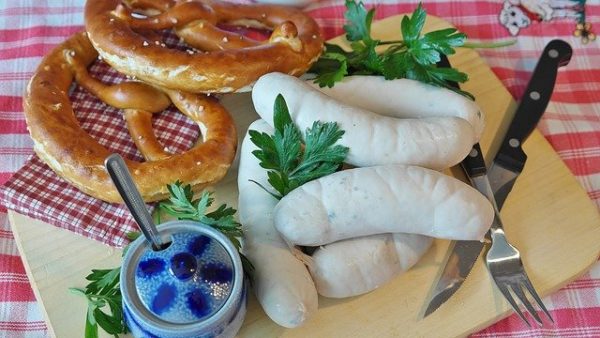 Wie Geht's means How are you in English.
This German language learning app helps you learn unique phrases and expressions. The platform features interactive lessons based on real-life scenarios with reference materials, fun games, and quizzes.
You can learn to use even complex German phrases with time and hard work. The app's content depends on topic and skill level — whether you are a beginner, an intermediate, or an advanced learner. It is a free application readily available on Apple, Android, and the web.
This unique app allows you to have practical experience of interacting with native German speakers. What can be better than this to practice and hone your language speaking skills?
It has a free version if your goal is only to practice German. However, if you want to work with people in different languages, you have to buy the subscription version. You can download it on Android and Apple mobile devices.
Is Learning German Through Apps Hard?
The reason I'm writing this article is to share my German language training experience with everyone. If you know the best options available and have a few tricks up your sleeve, it will be a fast, less expensive and fun process.
"Last year, I visited Berlin for a 3-month on-site project. One night I was having dinner with some colleagues (Native German speakers). They all were speaking in English only to make me comfortable! I felt like a stereotypical and stupid person.
"Germany is a beautiful and culturally rich country in the world. I knew I'd be back soon, so right there, I decided to learn the language. However, my busy schedules kept me from hiring a private tutor. The pandemic made sure that I couldn't enroll in any classes. So, I started exploring online resources and apps to learn the German language by myself."
Let me tell you, learning the German language by yourself isn't as challenging as you think. German and English, both belong to the West Germanic language family. Both languages share similar alphabets, sentence structures, and general words. If you are articulate in English, you can quickly learn German, depending on your motivation and enthusiasm.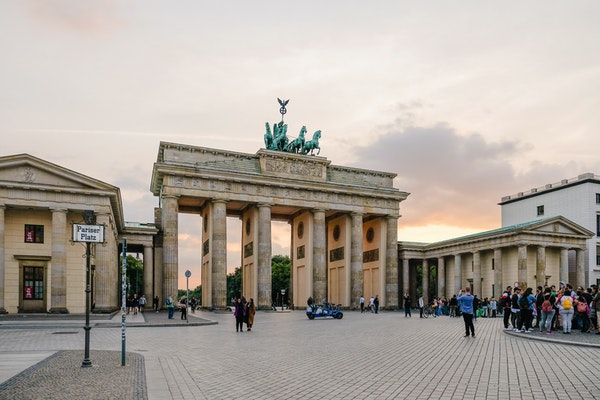 You Can Definitely Learn German with an App
Now that you know about the options available, you can choose the right app based on your requirements. You can also combine two-three different apps for an enhanced learning experience.
Pro-tip: From my experience, the most important thing for beginners is to study "der/die/das" genders with the noun. Almost everything in the German language depends on knowing the gender of your nouns. If you don't learn this at an early stage, your hard work won't pay off.
So, download your favorite apps and start to learn German today!