Learning languages with music is fun. Plain and simple. What's not to love? You can develop a dynamic vocabulary in the language as you dance and sign to awesome, popular tunes. And if you're learning Korean, you're in luck. You can learn Korean easily with K-Pop as long as you use the right approach…
Here's who you need to listen to and how to get the most out of your Korean language lessons.
What Is Korean Pop (K-Pop)?
K-Pop (케이팝 – keipap) is Korean popular music. Its origins date back to the 90s, when a small band called 서태지와 아이들(seotaejiwa aideul) experimented with traditional Korean music and foreign elements.
The genre started to flourish in 1996 as H.O.T., a five-member boy band gained popularity. They also started a fan culture called 아이돌 문화 (aidol munhwa="idol culture"), where devoted admirers banded together in fandoms. These fan bases were still only found in Korea. 
However, K-Pop international recognition started in Asia in the early 2000s. That's when Chinese fans discovered a boyband called NRG, and Japanese audiences flocked to the female K-Pop star BoA. Since then, many K-Pop groups have conquered the global music market. Bands such as TVXQ, SNSD, BTS, and Big Bang are widely successful.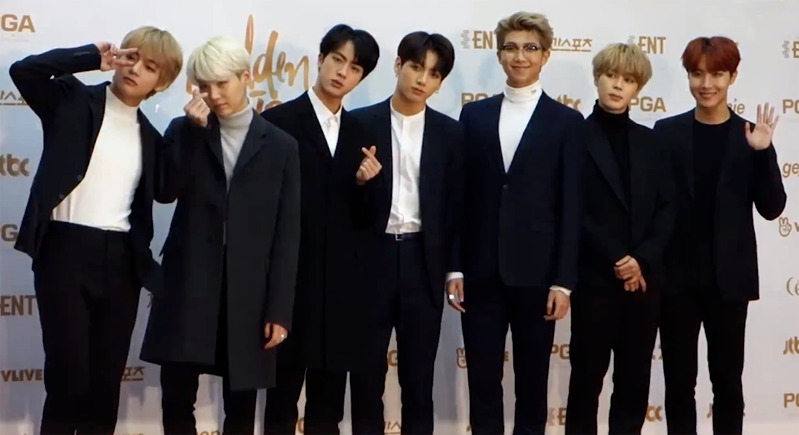 Today, K-Pop has taken the world by storm. These groups are internationally famous. And their songs are topping Billboard charts. Nowadays, their fans show up and sell-out world tours constantly. These international album sales infuse more diversity into the pop-culture canon and illustrate that not all pop songs are in English. 
Now, this multi-billion dollar industry even attracts tourism to Korea. That's how powerful this movement is. And with an abundance of K-Pop songs out there, you can easily find tunes you like as you sing your way to fluency. 
Is Learning Korean with K-Pop Music Effective?
Language learning is about having fun. And if you enjoy K-Pop music, you'll enjoy learning Korean by listening to it. Plus, the more you are exposed to it, the more successful your language learning will be. That's because listening to music is a form of immersion.
Another benefit of learning Korean with K-Pop is that you'll learn more about Korean culture while you study. Gaining insight into the local culture is what language learning is all about. Plus, it can help you make friends in Korea or even help you engage in casual conversations with strangers. And that'll give you a headstart on bonding with the locals because you'll always have something to talk about. (Even if they're not huge K-Pop fans.)
Learn Korean With the Most Popular K-Pop Bands
These K-Pop bands are considered the most successful internationally, making them a great starting point. In 2012 Psy's "Gangnam Style" opened the world's eyes to K-Pop. Since then, audiences around the world have tuned in to listen to the best of Korea's musical talent. To kickstart your language lessons and help you learn Korean with K-Pop, here's a list of the best bands out there right now.
BTS
BTS (방탄소년단 – Bangtan Sonyeondan), also known as the Bangtan Boys, is a seven-member boy band formed in Seoul in 2010. They're arguably the most famous and popular K-Pop group worldwide. Having won international awards, Guinness World records, and the hearts of millions of fans really put them in the spotlight.
Their lyrics are often focused on social commentary and personal challenges. Themes about mental health, self-love, loss, and individualism are very relatable for a young audience.
Blackpink
Blackpink (블랙핑크) is a four-member K-Pop girl band. They are the highest-charting female K-pop group on the Billboard Hot 100 and Billboard 200. Formed in 2016, they skyrocketed to international fame quickly.
Their most famous song "Ddu-Du Ddu-Du" was the most-viewed Korean music video in the first 24 hours on YouTube. They're also home to the biggest YouTube subscriber base in Korea.
Exo
Exo ( 엑소) is a South Korean–Chinese boy band with nine members. Their music is a mix of pop, hip-hop, and electronic dance music. Their lyrics are not only in Korean, but they also sing in Mandarin and Korean.
Listening to their music would be great for learners trying to study Korean and Chinese at the same time. Exo's cultural popularity is also noteworthy. Dubbed as the "kings of K-Pop", they've proven to be influential celebrities in Korea. 
Stray Kids
Stray Kids (스트레이 키즈) is a South Korean K-Pop band formed in 2017. Originally consisting of eight members, Stray Kids lost a member in 2019 due to personal reasons. This, however, doesn't diminish their popularity. Their chart-topping singles are beloved by South Koreans.
Monsta X
Monsta X (몬스타엑스) is a band formed through a reality TV show called No. Mercy. All six members of the group enjoy intense popularity in Korea. Their lyrics feature some English and Japanese language along with Korean. The dozens of international awards they won are a testament to their success.
NCT 127
NCT 127 is a smaller band, serving as a sub-unit for the massive 21-member strong K-Pop group NCT. Their name stands for Neo Culture Technology, and 127 is the geographical longitude of Seoul, their home city. NCT 127 currently features seven members. They received international attention when they were nominated for an MTV VMA award.
How to Learn Korean with K-Pop
Before you begin to immerse yourself in K-Pop music, you need to have some confidence in Korean grammar. While listening to music is wonderful for enhancing your vocabulary, the lyrics don't necessary follow grammatical conventions.
K-Pop musicians are also notorious for using slang and abbreviated phrases. These won't be helpful in everyday Korean conversations. And that's why it's important that you have a basic understanding of the language structure before. It's kind of like learning the rules first before you can break them. After that, you'll be able to sound like a local easily.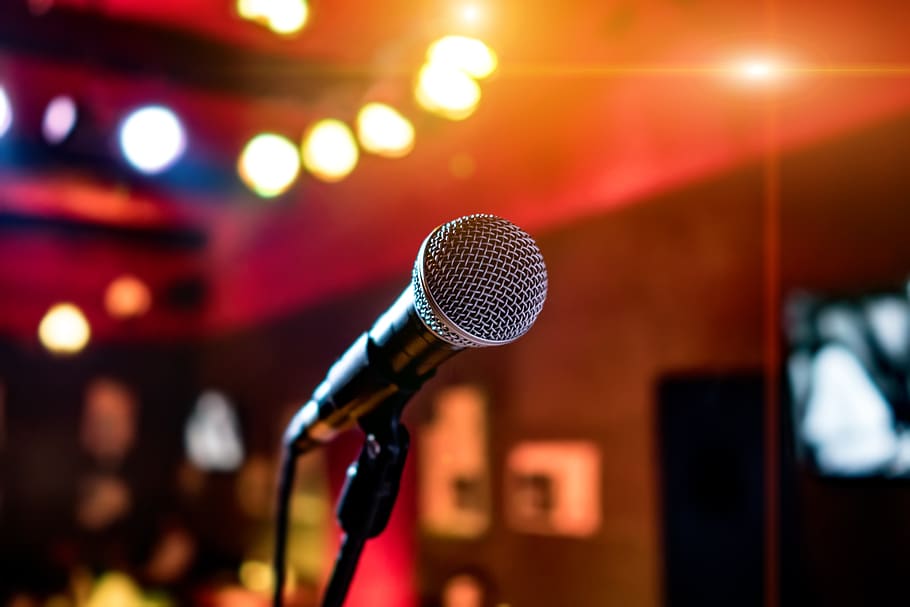 3 Steps to Supercharge Your K-Pop Korean Lessons:
Enjoy the music

: K-Pop songs aren't just a combination of Korean and English words. They're also stories. Feel free to listen to the melody and relate to the words. The emotional connection you feel will help you learn Korean faster.

Follow the lyrics

: Although it may seem fast-paced at first, K-Pop lyrics are actually easy to follow. Download the lyrics so you can read along as you listen. The vocabulary and the rhymes will help you understand the rhythm of Korean better.

Sing

: Listening is one thing. But to learn how to speak Korean, you need to use the sounds of the language. So, feel free to sing those catchy K-Pop songs! Don't worry about how you sound. Just let your inhibitions go and practice your K-Pop vocabulary. Soon, you'll realize that you know the words by heart, and you don't even need to look at the lyrics. Perhaps you can try Karaoke next?
You Need More Than K-Pop to Learn Korean
Concentrating on high-frequency words is the best way to learn a foreign language. Thanks to the common themes of music, expressions like "I love you", "don't go", or "I want you" are common in K-Pop lyrics. Once you're familiar with these, filling in the rest of the vocabulary becomes much easier. The more you listen to it, the more you'll familiarise yourself with the expressions.
With every song you listen to, you'll hear a lot of Korean sounds that could help with your pronunciation. These phrases will also show you how to pronounce certain tenses and when they should be used. Repetition is one of the cornerstone methods of learning. This is especially relevant when you're listening to a song on repeat. But you need more…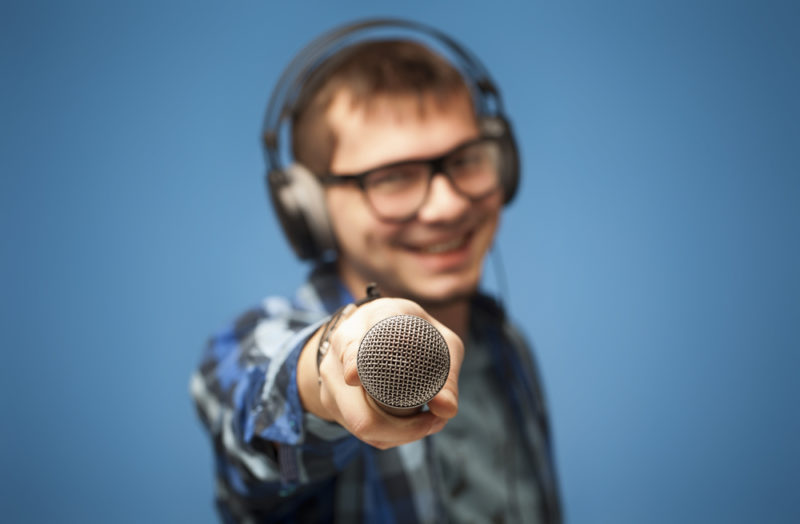 Listening to music shouldn't be your only resource for studying Korean. You need a language learning plan, the right motivation, and the right methods if you want to reach fluency in a new language fast. You also need to focus on speaking, NOT TYPING, from your first lesson. And that's exactly what OptiLingo does. 
Using scientifically proven methods like Space Repetition Systems, comprehensible input, and high-frequency phrases, our app helps you reach fluency faster. In just 20-minute lessons a day, 5 days a week, you'll learn useful phrases and words you can say in casual conversations with locals. Stop wasting time on broken methods and take a new approach to fluency with Optilingo!