Reading Japanese Isn't Impossible to Learn
Japanese is an awesome language, but reading it is very scary. If you don't know what the characters mean and sound like, it's very hard to navigate. But, as soon as you break reading Japanese down to its basic components, it's actually quite simple. So, what's the best way to learn to read Japanese? Follow these steps to learn to read Japanese easily.
8 Steps for the Best Way to Learn to Read Japanese
1. Understand that Japanese Has Three Scripts
Learners who want to jump into learning to read Japanese are often surprised that the Japanese doesn't have one alphabet. The Japanese writing system comprises of three different scripts: kanji, hiragana, and katakana. You'll want to master all three for the best way to learn to read Japanese.
While for English, which only has one alphabet, this is a strange concept. But, it works for Japanese people. When you're learning a foreign language, the first lesson you need to learn is to be flexible and adapt to the culture you're learning about.

2. Avoid Romaji
Before we even begin listing all the things you should do to learn how to read Japanese, let's take a step back to say what NOT to do. Don't rely on Romaji when you're reading Japanese. It's the worst thing you can do for your Japanese fluency.
Romaji is writing Japanese words phonetically with Latin letters. So, for English native speakers, it's easy to read and understand Japanese. But, it messes with your Japanese knowledge. You can become too reliant on Romaji, and you'll never actually learn how to read in Japanese.
The authentic way to learn to read Japanese is by mastering its characters. Plus, if you can only read Romaji, your Japanese pronunciation will suffer too. You won't pronounce Japanese like the locals, because you'll rely too much on your English knowledge. Time to leave all that behind and start with a fresh slate.
3. Learn Hiragana
Although most Japanese reading guides will tell you to start with kanji, hiragana is actually much easier to master. So, if you can learn hiragana first, you can already see and recognize Japanese characters.
Hiragana is as close to a Japanese alphabet as we can get. It's fully phonetic, meaning that all 46 characters coincide with a single sound or syllable. Hiragana characters are mostly used to write words of Japanese origin.
So, firstly, learn all 46 characters of hiragana. You don't have to learn all of them at the same time, you can easily divide them up into separate lessons.
| | | | | | | | | | | | |
| --- | --- | --- | --- | --- | --- | --- | --- | --- | --- | --- | --- |
| | | k | s | t | n | h | m | y | r | w | |
| a | あ (a) | か (ka) | さ (sa) | た (ta) | な (na) | は (ha) | ま (ma) | や (ya) | ら (ra) | わ (wa) | ん (n) |
| i | い (i) | き (ki) | し (shi) | ち (chi) | に (ni) | ひ (hi) | み (mi) | | り (ri) | | |
| u | う (u) | く (ku) | す (su) | つ (tsu) | ぬ (nu) | ふ (fu) | む (mu) | ゆ (yu) | る (ru) | | |
| e | え (e) | け (ke) | せ (se) | て (te) | ね (ne) | へ (he) | め (me) | | れ (re) | | |
| o | お (o) | こ (ko) | そ (so) | と (to) | の (no) | ほ (ho) | も (mo) | よ (yo) | ろ (ro) | を (wo) | |

4. Learn Kanji
Kanji characters come from Chinese. In Kanji script, each character conveys one meaning. So, in kanji, the word for "noon" is 午. These four strokes in this writing always mean "noon". So, kanji writing in Japanese isn't phonetic.
The bad news is that there are over 2000 kanji characters in Japanese. That means, that you'll need to learn them all one-by-one. Luckily, you don't actually need to learn them all at once. Just start with the hundred most common kanji characters, and go from there.
| | | | |
| --- | --- | --- | --- |
| 半 | Half, middle | han | naka(ba) |
| 毎 | Every, each | mai | — |
| 何 | What, which, how many | ka | nan, nani |
| 人 | Person | jin, nin | hito |
| 男 | Man, boy, male | dan, nan | otoko |
| 女 | Woman, girl, female | jo, nyo | onna, me |
| 子 | Child | shi, su | ko |
| 母 | Mother | bo | haha |
| 父 | Father | fu | chichi |
| 友 | Friend | yuu | tomo |
This is probably the most advanced way to learn how to read Japanese as it's the main way that Japanese people read and write. Because of that, it comes with a number of different benefits when you're studying. Chief among these is the disambiguation between words; this means that even if two words are pronounced the same, they can be spelled differently. That can be a significant benefit when it comes to speaking Japanese as there are fewer pronunciations to remember.
5. Learn Katakana
Katakana is just like hiragana. There are 46 katakana characters in Japanese, and they all show the phonetic value of the syllable. Actually, all katakana characters have a hiragana equivalent, and they often look the same too. But, there's one big difference between katakana and hiragana.
Katakana is exclusively used to write words of foreign origin. So, you won't actually see katakana as often as hiragana and kanji in Japanese. But, you do need to learn how to read it.
| | | | | | | | | | | | |
| --- | --- | --- | --- | --- | --- | --- | --- | --- | --- | --- | --- |
| | | k | s | t | n | h | m | y | r | w | |
| a | ア (a) | カ (ka) | サ (sa) | タ (ta) | ナ (na) | ハ (ha) | マ (ma) | ヤ (ya) | ラ (ra) | ワ (wa) | ン (n) |
| i | イ (i) | キ (ki) | シ (shi) | チ (chi) | ニ (ni) | ヒ (hi) | ミ (mi) | | リ (ri) | | |
| u | ウ (u) | ク (ku) | ス (su) | ツ (tsu) | ヌ (nu) | フ (fu) | ム (mu) | ユ (yu) | ル (ru) | | |
| e | エ (e) | ケ (ke) | セ (se) | テ (te) | ネ (ne) | ヘ (he) | メ (me) | | レ (re) | | |
| o | オ (o) | コ (ko) | ソ (so) | ト (to) | ノ (no) | ホ (ho) | モ (mo) | ヨ (yo) | ロ (ro) | ヲ (wo) | |
6. Put All Japanese Characters Together
Learning to read Japanese is quite simple. Once you mastered the three scripts of the Japanese writing system, you're good to go. You know each character, and since Japanese is written left to right, you can just put it together like Latin letters. No need to analyze each character's strokes, just take them by their face value based on pronunciation.
Ultimately how you read Japanese is the same way how you read English. You look at the letters and create words from those. Of course, you spent a lot of time learning to read English. You spent years of your life mastering how to read and write. So, when you're learning to read Japanese, give yourself time.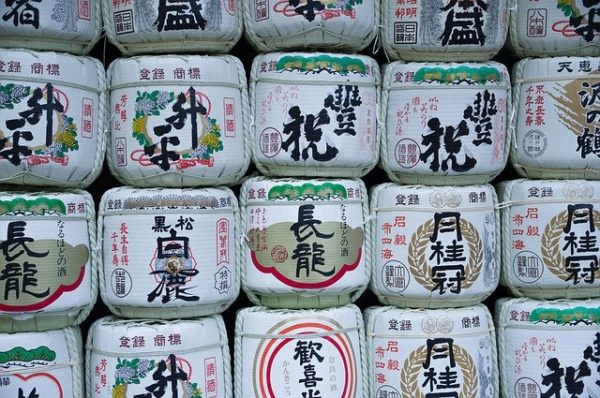 7. Read Japanese Out Loud
Reading is only one part of learning Japanese. Make sure you practice other skills too like writing and listening. But, possibly the easiest way to combine another skill with learning to read Japanese is to say the words you're reading out loud.
This way, you practice your pronunciation, learn vocabulary words, and get better at reading Japanese faster. You'll associate the sounds with the characters, and soon, you'll read Japanese completely effortlessly. So, don't be shy. This is how you learned to read English in kindergarten too. So, it's also the best way to learn to read Japanese now.
8. Practice Reading Often
The best way to learn to read Japanese is with plenty of practice. We can't stress this enough. Make use of every written Japanese word, and try to read them. Seek out Japanese reading exercises. Here are some useful activities that are fun, but they also help you master reading in Japanese:
Read the news: If you want a reliable reading exercise, get some Japanese newspapers. Or, you can also read Japanese news online. You can practice reading Japanese and keep up-to-date on current events at the same time.
Explore Japanese manga: Manga is Japanese comics. They're fun stories to get lost in, and reading them also gives you a great glimpse into modern Japanese culture.
Put on some Japanese subtitles: When you're watching movies (especially Japanese movies), put on Japanese subtitles instead of English. You'll have to read very quickly, but it's a great exercise for rapid reading.
BONUS: Read the Most Common Japanese Words
Bonus step for the best way to learn to read Japanese! Do you want to learn useful Japanese vocabulary while also practicing your reading skills? Download OptiLingo!
OptiLingo is an app that shows you the most common Japanese words and phrases. Written out in the way Japanese people write them, it's a great way to see the most useful vocabulary in one place. Plus, OptiLingo also says these words and phrases out loud. And by repeating them, you truly practice all skills of language learning at the same time. Learn to read Japanese in a fun way when you download OptiLingo!