Choose the Best App to Learn Japanese
Learning Japanese is awesome. And having an app makes it even better. Having a course conveniently in your pocket makes learning on-the-go a lot easier. But, many of them aren't good at all. So, to spare you the trouble, we tried and tested these looking for the best app to learn Japanese. Here's a list that we found to be the best, so you can definitely choose a reliable and trustworthy app to get you to fluency in record time.
List of the Best Apps to Learn Japanese
Although this app isn't a traditional language course, it's one of the best tools to learn Japanese. This mobile app has over 170,000 terms that are regularly updated, That also have thousands of useful examples and an intuitive search engine. It definitely beats carrying around a packet English-to-Japanese dictionary.
This is a flashcard app that has many loaded decks or flashcards, it also gives you the option to create your own flash cars. This is also a great learn Japanese fast app. This app is also great because it will track your progress for you. Flashcards are such a powerful memorization tool because you can repeat the deck over and over until you are very comfortable with the terms. If you use physical flash cards then you will be stuck carrying them around and organizing them. This can be an inefficient use of study time. This app is very useful, but there are some drawbacks. The main drawback is that it is not free for everyone. If you use the web version of Anki or use the android app then it is free. However, if you want to use the IOS version for iPhones then you will have to pay in order to access the app. It is about 15 dollars in the App Store.
This only affects some people. if you use flashcards as an important part of your study routine, it is worth the cost.
Of course, this is our favorite app to learn Japanese. And not just because we're slightly biased. This is actually a world-class, reliable, easy-to-use, and fun app that can get you to Japanese fluency fast. And that's because it's OptiLingo's built on scientifically-proven methods.
Why waste time on learning Japanese words and phrases you'll never use? OptiLingo only has the most essential vocabulary. So, this is a complete and effective list of Japanese words that you need to become fluent. All conveniently packed into one app. OptiLingo also focuses on making you speak, not type Japanese. So, it instantly builds your confidence when it comes to Japanese fluency.
This is why the best app to learn Japanese is OptiLingo!
This app takes a very systematic and intuitive approach to Japanese grammar. It features many examples of how grammar works in the Japanese language. Grammar is one of those things that you just have to buckle down and learn. So, when that information is packaged in an app developed to make learning as easy as possible, your chances of learning grow exponentially. There is a lot of grammar to learn, but this is a great resource so you can conquer it well. So, this is the best app to learn Japanese grammar overall.
Are you the type of person that quit studying because they get distracted or bored? Then this app is perfect for you. It uses humor on mnemonic techniques to help you learn the material without feeling like you are working too hard. If you are having fun, the chances are that you will enjoy yourself and even choose to study more than you intended to. Dr, Moku uses images that are so funny that you'll soon realize that they are hard to forget.
This app focuses on Japanese news. This is great because many people who are looking to learn Japanese are not actually in Japan. This means that it would be a little inconvenient to follow Japanese news without using an online resource. This app is great for those looking to really learn more about the culture in Japan. It will help you to learn additional words and phrases that you may not have ever heard of. Listening to and reading Japanese news will also help you to feel apart of the Japanese lifestyle. That is what makes this app so wonderfully unique. It provides a resource that the other apps just don't offer. If you are learning Japanese and are becoming more comfortable with the basics, this app can take your learning to the next level.
Ameba is a blogging website, and it is based out of Japan. Its app can be downloaded and used to make contact with native Japanese speakers who have some of the same interests. Plus, it will allow you keep your own diary so you can go back and witness your improvements at a later date. The amount and type of content you write is entirely up to you, but its a great way to build a network of native speakers to help you learn the language.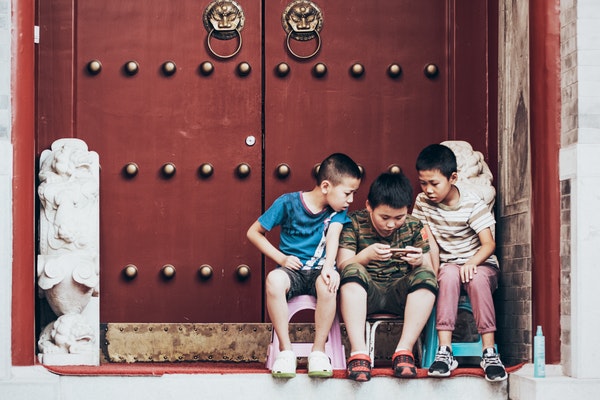 This app is designed to allow you to find a e-pen pal from specified regions to work with directly on your Japanese skills. It allows you to filter through different user profiles, that way you can find the right person to work with. Unlike other language apps like this one, it actually provides a group chat feature, as well. This makes it easy to discuss different topics with a group of like-minded individuals and get tips from multiple people for your questions.
Pocket Colony was designed as a fun way to meet people and enjoy fun games, while leveling up your character. It can be downloaded in Japan, and it has a large natural speaking Japanese presence, which can help you learn by speaking with new friends and playing games with them.
This is an excellent app because it uses a repetition system to make sure that the kanji characters you have already learned stay fresh in your mind. It provides the ability of practicing character writing, and you can even download or create your own vocabulary lists with the use of different quizzes.
This app is done completely in Japanese, but it was designed for children. Therefore, it is easy to understand and navigate, even for beginning learners. There are a number of configurations and modes that you can choose from, and everything is done in hiragana, which makes it ideal for beginners. Users can skip different puzzles based on the experience level, in order to continue having fun, and there is a timeless practice mode, as well.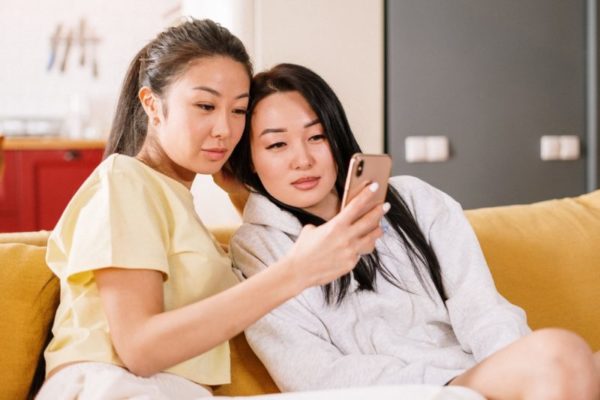 Kana Quiz is designed to help learners of all experience with both kana and romaji without being overwhelmed. You can choose which way you want to learn, and it takes the flashcard approach, which is excellent for helping with memorization and learning in the early stages.
This app was designed to help those that want to learn Japanese focus on building up their vocabulary. It supports romaji, kana and kanji, and it has different types of games that are meant to help learn Japanese. It has a review mode for past lessons, and can help beginners or more advanced Japanese language students.
This app is excellent for people who learn better through conversations. Lext Talk allows you to find language partners from anywhere, include Japan, and after completing your profile, you can search through people's profiles to find someone that has the same interests as you. It even has themed chatrooms that can help with learning Japanese from native speakers.
You can write a small summary about yourself and what your intentions are that others all over the world can read. You can connect with native speaking Japanese people who want to learn English, and you can help each other. One of its unique features is your language partner can actually edit your text to show you where you have errors and help you improve your skills. It also has transcribing messages, which allows you to practice your speech, as well.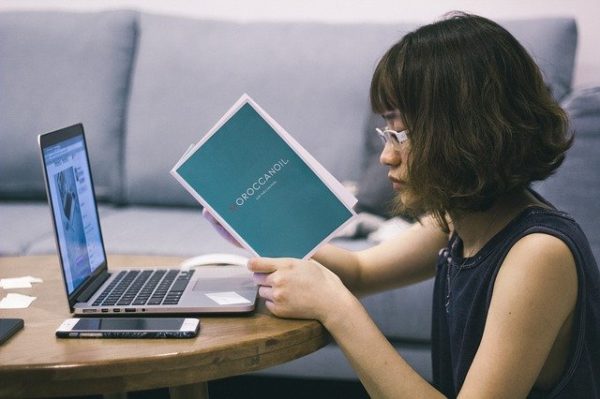 Best Online Japanese Courses
Of course, your phone battery doesn't last forever. If you'd like to learn Japanese on a bigger screen, you need to try one of these online courses. These websites have some great material that you can use to get the basics of Japanese down or to enhance your vocabulary.
This online course is a great one. It has three levels of payment, one is free, they also have a premium and premium+ options. Each level just gives you access to additional videos and lessons. JapanesePod101 is a great online course for those just starting to learn the language. Specifically, if you are just learning the language, or are looking to take the Japanese language Proficiency Test. This online course is tailored made to be customized for every learning experience. This way you can spend time learning more about what you don't understand and less time covering topics you don't need. To give it a try, you can start off with just the free version and upgrade when you feel ready to.
This online resource is great for people at all learning levels. They have two plans available. The plans are called Basic and Plus. The Basic plan is $15 and the Plus plan is $30. Each of the plans is non-contracted, so you can stop anytime. FluentU is very unique because all of their audio and video files have subtitles to help make learning easier. This is a great app for learning the basics and fundamentals of the Japanese language. It can then be expanded to the specific aspects of the language and the complexities that it features.
It also has featured multimedia tools to keep you interested while learning. They use song lyrics, anime, manga, to help you learn to speak Japanese as local people do. Using popular culture to help you learn will make the whole process easier. It is chockfull of useful vocabulary.
This website is great for beginners and intermediate learners. It is a great place to start to learn about the culture and language in its most basic form. Because you can try it out for free, you don't have to commit to paying for the service before you feel ready to do so. The free version of the website works by helping you type Japanese words on the keyboard of your computer. It also features resources that help you learn vocabulary and news. They also have additional links to where you can get more help learning the language.
This free online resource was actually created by native Japanese speakers for new learners of Japanese. It is like learning directly from the source. That means that you will give you a solid resource to help you develop and gain more confidence when speaking Japanese. This website will give you access to real-life scenarios that you can use to practice real-life conversations. They also have videos and related quizzes. They are all free to download.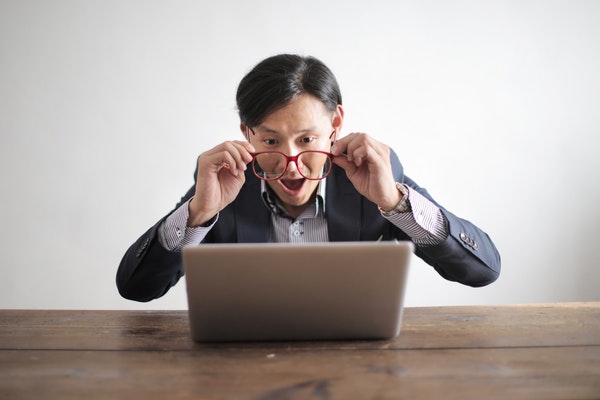 Unlike the other sources on the list, the website offers you like on-demand training with an actual instructor. They offer a 50-minute session at $25 each. They do give a discount if you order more than 30 lessons. This website is perfect for anyone seeking a physics teacher that can talk to you over skype and help you learn. It can also help you keep pace while not taking on too much at once. Having a real teacher can give you resources that otherwise would not be available. One-on-one tutoring can help you improve your pronunciation, give you encouragement, and give your personalized tips. Just having someone to practice with can make the world of a difference.
Another great benefit is that is the free trial they offer. You will be able to see if these lessons are right for you. The process of schedule classes is really simple. First, you buy private lessons tickets for $25 each. Then, when you are ready you just cash in your ticket and you get your private lesson. This means no wasted money or time by missing strictly scheduled lessons. It could be argued that this is the best way to learn Japanese online.
This is another great grammar website for beginners. The website features over 60 flash animations that show sentence structure. It also is full of explanations and examples. The websites offer vocabulary and quizzes to be able to test your knowledge and understanding. Another great tool is that all the explanations are given in both Japanese and English. So while you are learning through the explanation, you are getting exposure to additional words in Japanese. This is really a great resource to get started learning Japanese.
The website is all about the quizzes. It features what is called "practice particles". These are sections of information that you can learn from and then you can take multiple-choice quizzes and after you take it they not only tell you the right or wrong answers but they also give great explanations. The website is actually a companion website to a textbook called the Genki textbook. It offers a lot of additional information to help you learn.