What Expatriates Should Know About Working in France
By OptiLingo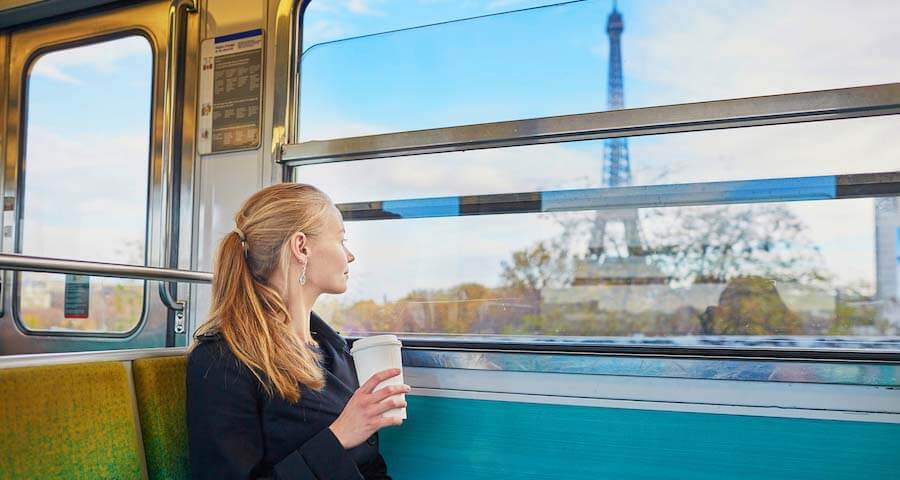 How Accepting Is France of Expatriates?
Before you begin working your way to foreign language fluency, it helps to understand the culture behind the language you're learning. After all, language exists to help a group of people express their ideas and beliefs. France is an old country with a rich history and culture. As you begin your French language program, gaining a strong grasp on this history, the values, and the etiquette will help you rapidly achieve success. In particular, if you're going to be an expatriate in France, then you should know what the expectations will be for you while you're living in the country.
A Place for Expatriates
France may not be the melting pot that the US is, but it does have its share of immigrants. Expatriates from other countries help to populate some of France's biggest cities, making places like Paris true international communities. The best way for expatriates to fit in is by attending a French language course at one of the universities. As it's essential to be able to speak and understand the language, French language courses give newcomers the education they need and allow them to meet others new to the community.
Serving as a home to expatriates for generations, Paris has developed a few organizations to help new residents. These groups provide new expatriates with the resources and information needed to make their move as easy and efficient as possible. One such organization, Accueil des Villes Françaises. is based out of Paris, but hosts visitor centers in cities throughout the country. Any newcomer, French or international, can use their resources and meet others new to the community. There is a small membership fee, but members can partake in activities and courses, such as pottery, art, cooking, and sports. Each city's local town hall can help visitors find the local center. Another option for finding the nearest Accueil center is by visiting their website at www.avf.asso.fr. If you haven't mastered French yet, the site can be viewed in the English language by clicking the British flag icon.
Women in the Workforce
Even though most French women work and sexual equality laws have been in place in France since 1972, females still earn 18 percent less than their male counterparts in virtually all job positions. In addition, they hold the lowest paying jobs in the country, with two out of three earning no more than France's minimum wage.
Female professionals are moving into middle management at a rapid pace, but the pressure of balancing their careers with family life is often challenging. Late-night meetings and job demands may significantly interfere with family commitments. However, the French workforce is very female friendly, offering generous maternity leave and benefits. Women in France tend to marry at around 30 years old, but typically choose to stay employed somewhere, even if their jobs are only part-time. Since 1992, sexual harassment at one's place of employment is a crime, and men who are found guilty of such action can be given fines, as well as being sentenced to as many as 12 months in prison. However, this sexual harassment law applies only to hierarchical managers as opposed to the woman's peers.
On the other hand, conventional attitudes toward women at their place of work still exist, and this traditional attitude displayed by men is exploited by some women. Elegant style and dress are part of a woman's business attire in France. In late 2017, the #moiaussi (#metoo) and #balancetonporc movements gained widespread audience following the American Weinstein scandal.
When in France…
When in France, the rule is to know French and speak it well. French people take pride in their language, and, like any foreigner, they feel much more at ease and appreciative when you speak their language well.
France boasts two prominent language schools: Alliance Française, dedicated to the dissemination of French language and culture, and Berlitz Organization, consisting of sixteen schools throughout France.
A few universities and organizations offer courses in French language and culture, including conversation classes through which you can meet with locals and speak 45 minutes of English and 45 minutes of French.
French and French culture classes can be very beneficial for learning historical and social backgrounds along with the language.
There are other ways to learn French. Listen for the general meaning in conversations. You should "tune your ear" to become familiar with the flow by listening to TV, radio, CDs, DVDs, and YouTube. Their speech will seem fast at first, but it will become easier to understand with time.
You should also read more French to grasp it, starting with flyers and magazines. Start small; don't try to conquer LeMonde or Victor Hugo at first, as it will be overwhelming. Try to get the overall meaning and avoid looking up every word.
You may also find that saying things to yourself in French throughout the day will boost your confidence. Look up unfamiliar words you encounter day-to-day in a reliable dictionary.
A great way to start a conversation and to practice is asking questions. Of course, you may appear comical to listeners but laugh with them. Those around you will appreciate your efforts, and their insights are valuable.