Discover the Nightlife of Paris
Paris is one of the most vibrant cities during the day. But, when the sun sets, it's a city like no other. From bars, cabaret venues, and nightclubs, there are a lot of ways to enjoy this city. This guide will tell you about the many places and things that make Paris nightlife distinctively fun. Discover what the nightlife of Paris has to offer. Party like a local in the French capital.
The following neighborhoods are the best places to hang out and party in Paris. We included some recommendations for bars, clubs, or cabaret clubs that make Paris nightlife exciting. If you're planning a night out in Paris, you should definitely visit these particular areas:
Bastille (Metro Bastille)
This is your ideal place if you are young or adventurous. You'll find classy nightclubs, traditional cafes, music venues, and dive bars that are affordable and safe for tourists. A good place to begin your Paris nightlife would be the Rue de Roquette or Rue de Lappe where you can do some bar hopping, meringue, or salsa dancing. It is important to note, however, that it is noisy and overcrowded most of the nights.
Le Balajo (9 Rue de Lappe): If you enjoy bubbly salsa dances, you'll love this place. A lot of Parisien locals come here to dance.
Les Furieux (74 Rue de la Roquette): This is an ideal place for lovers of rock and heavy metal music. It has separate rooms with trendy seats and a large bar for the visitors.
La Mécanique Ondulatoire (8 Passage Thiere): This place is rockers' favorite hangout. Watch live acts and eclectic DJs in the cellar. You can get an authentic feel for the nightlife of Paris here.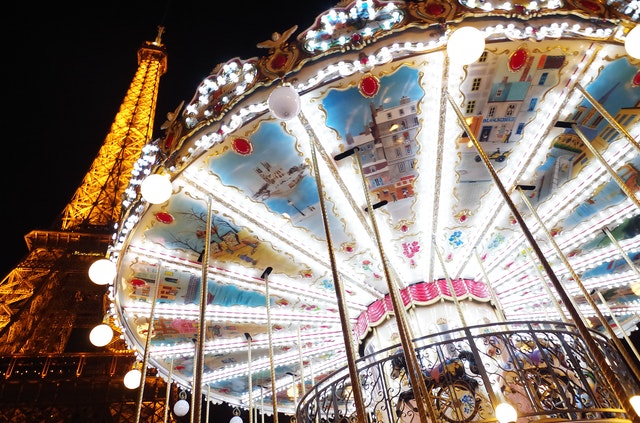 Between Bastille and Oberkampft
L'International (5/7 Rue Moret): It is a good place to watch upcoming bands. Although the tiny space on the first floor can deceive you, you will love the free music offered at the bottom level.
La Maroquinerie (23 Rue Boyer): The place once housed a leather factory. The Inrocks Indie Night Club operates from this building. You will find live bands performing here on any night, and the bright bars and terraces will not disappoint.
The Oberkampf District
Since the 90s, this neighborhood set itself apart as a cool hangout that is popular with youngsters and trendy Paris citizens. But, be prepared for crowds. A lot of people love to come to this part of Paris at night. Here are some of the coolest places in the district:
Au p'tit Garage (63 Rue Jean-Pierre Timbaud): If you are looking for loud rock n' roll music and cheap drinks, visit this joint. The furniture is old, unmaintained, and wobbly, but the American theme of the 50s gives the joint a homely feel.
Les Pirates (88 Rue Oberkampf): You will get to enjoy a wide variety of cheap mojitos and rums served in pints here.
Café Charbon (109 Rue Oberkampf): This cool hipster-vibe hangout is for those who appreciate retro bars and spacious cafés.
Nouveau Casino (109 Rue Oberkampf): For concert lovers, this is the place to be. You can also try the nearby Bataclan for great concerts.
Au Chat Noir (76 Rue Jean-Pierre Timbaud): Their café provides a nice place to lounge or work during the day. You can also hang out here with friends over cocktails and wine at night.
St. Honore / Place Vendome
If money isn't an issue and you're willing to spend a bit on some exclusive fashion items and souvenirs, this is the place to be. This is also a great area to go see celebrities. They often hang around in St. Honore. It's a favorite spot for luxury shoppers, fashionistas, and celebrities. They come here to discuss fashion and get updates on what is trending in the world of fashion. Here are the coolest hangout joints:
The Hemingway bar (15 Place Vendome): To fit in with the crowd here, you have no choice but to dress to kill. Looks are everything in this side of town, day or night. It has a classic British-club style ambiance and houses the famous Ritz bar that Ernest Hemmingway used to frequent in the 40s.
Hotel Costes (239-241 Rue Saint Honore): When you want to sample a lavish cocktail before your dinner, you won't regret choosing this lounge. The lounge is popular for its fashionable set and great cocktails.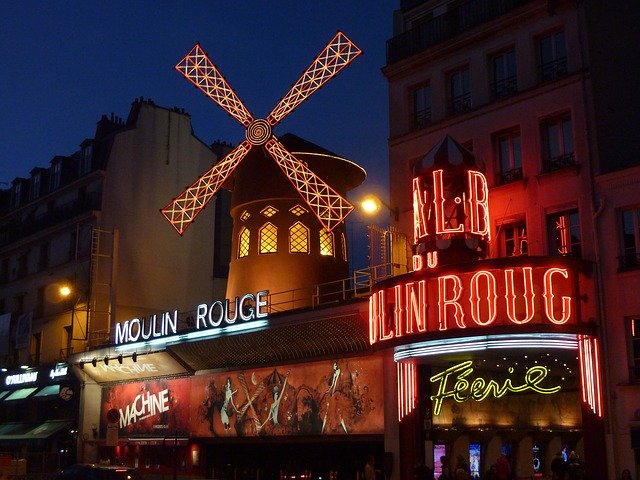 Cabarets and Nightclubs in Paris
You have to go to a cabaret while you're in France. It's an authentic French experience. There are several world-famous cabarets and nightclubs where you can enjoy a good dance. Some have featured in Hollywood movies for a good reason. Let us take you on a tour of these great places.
Le Duc des Lombards: This is a must-see for any Jazz lover. World-renowned Jazz stars take turns to perform live from Tuesday to Saturday. You will also get to enjoy drinks at the bar, and if you buy the dinner that is served at the entrance, you will not have to pay to get into the club.
The Moulin Rouge: This is an absolute must-see. The best cabaret performances in town are at the Moulin Rouge. It's also a popular place with Hollywood film makers and has even been featured in several famous movies. You will have dinner options to choose from when you visit the Moulin Rouge, or you can choose to enjoy drinks as you watch a cabaret.
The Best Paris Bars
Paris has the best cocktail bars in the world and the richest history. Here are some of the cocktail bars that are worth checking out in Paris:
STOLLY'S: Since 1991 when it was set up, it has served a great number of cocktail lovers. You will find a mix of music, affordable drinks, and amiable crowds at STROLLY'S.
Harry's New York Bar: This is the best place for homesick Americans. Founded in 1911, the bar has retained its old school ambiance, which gives visitors a feel of how life in Paris was in the 20s. Some of the famous visitors to this bar are Rita Hayworth, Humphrey Bogart, and Coco Chanel.
Is Paris Safe at Night?
Paris is a very safe city to enjoy a night out. However, as always, be aware of your surroundings. Pickpockets operate in all tourist areas. But, you can also find safety in the crowds at night. Since many people are out having fun, you can surely ask someone for help if something's wrong.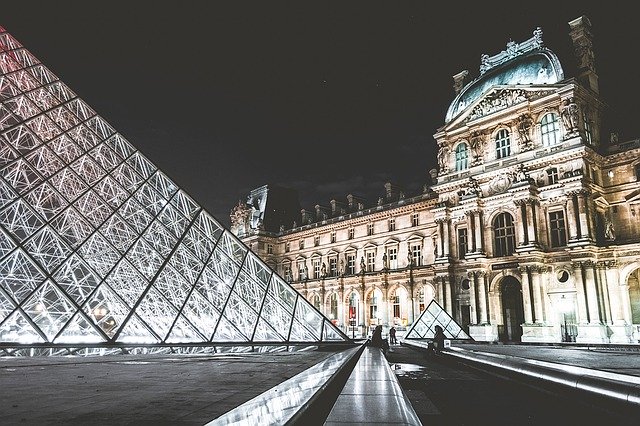 What to Do in Paris at Night?
If bars and nightclubs aren't your thing, don't worry. There's plenty of Paris nightlife that doesn't include alcohol. Feel free to explore the city at night to catch a glimpse of illuminated views. The Eiffel Tower, the Seine River, and the Louvre Museum offer amazing sights, even at night. Paris is truly the city of lights, and the best time to discover that is after sunset.
Transport Options at Night in Paris
To get back safely to your hotel after a night out and some drinks in Paris, you can hail a cab or catch a night bus. Make sure you check what time night buses operate between the party districts and your accommodation before you go out. Not all routes run all night.
Safety is not usually a major concern for people enjoying Paris nightlife since you will always find crowds on the street all night.
Learn French Easily
If you're planning to travel to France, there's only one way to experience it like a local: speak French. Luckily, learning French is not as hard as you think. In fact, it's quite fun. And if you want to quickly bring your French knowledge up to speed, you should definitely try OptiLingo.
This language learning app is not just convenient, it's also very effective. You can learn the most important French sentences to navigate and communicate in a matter of weeks. Download OptiLingo today, and fast-track your road to French fluency!