Best French TV Shows to Reach Fluency
In the past, the only real way to truly learn French was through costly lessons or classes. But with the explosion of streaming television, now is your chance to ditch all that. Believe it or not, your TV provides one of the best opportunities to learn the French language. With Netflix, French TV shows and movies are available at your fingertips anytime you want them. And by using French audio and English subtitles, you can take your learning even further. Let's take a look at the best French TV shows to start mastering the language.
Why TV Shows are Great for Learning French
There are several reasons why French TV shows are excellent language learning tools.
They're enjoyable: TV shows are primarily entertainment. You can sit down, relax, and still get a French lesson.
There's a lot of material: Some of these French TV shows have been going for several seasons. That's hours and hours of opportunity to listen to French.
Authentic everyday speech: The characters in these scripted TV shows all speak with common phrases and expressions. You can easily pick up some useful vocabulary from them. Reality TV is especially great for hearing slang and regional accents.
French culture: All of these TV shows portray the French mindset and culture. You can learn a lot about the nation and its history through them.
How to Reach French Fluency with TV Shows
If you want to make the best of your TV time, these are the steps you can take to enhance your French fluency:
Watch something you enjoy: If you enjoy the TV show you're watching, it won't feel like studying at all. You'll naturally acquire the language, which is the best way to reach foreign language fluency.
Listen intently: Don't just put on a French TV show for background noise. Watch it intently, and listen to the sounds of the language. Get a rhythm for it.
Take notes: As you're watching, make sure you write down unfamiliar words. This can enhance your vocabulary quickly.
Use subtitles: While you can start out with English subtitles to understand the story, you need to rewatch with French subtitles after. That's the best way to learn French. Read it and listen to it at the same time.
Pause and rewind: Though this doesn't word for live French TV, if you're streaming a TV show, you can stop and rewind if you didn't catch something.
Make it a habit: With language learning, the most beneficial thing you can do is do it often. It's the best way to remember your lessons. Make watching TV a habit (as if it was a hard task), and you'll soon realize that you understand French easily.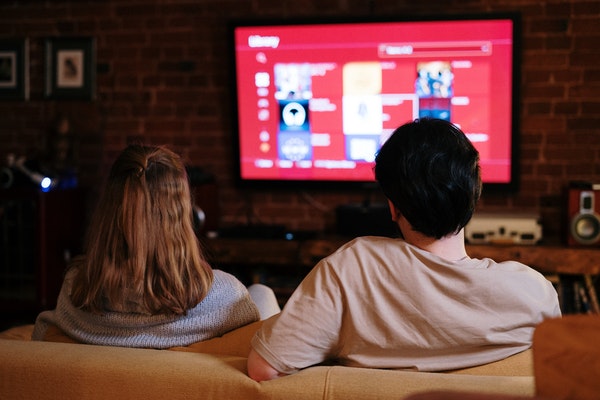 The Best TV Show to Learn French
1. Il Était Une Fois… La Vie! (Once Upon a Time…Life!)
This animated series is primarily geared towards children, but that fact is what makes it a great way to start learning French. Kids shows will speak slower and without more intricate language, so beginners can really start to dive in. With "Il Était Une Fois … La Vie!" you can also learn about the human body. The colorful visuals make guessing the meaning from context much easier.
2. 7 Jours Sur la Planète (7 Days on the Planet)
This show kills two birds with one stone: you'll stay up to date on the latest French news and get a chance to practice the language at the same time. The series has a YouTube presence with selected episode segments. You might catch an expert talking about anything from the importance of déconstruire les stéréotypes (deconstructing stereotypes) to la neurotoxicité des écrans (the neurotoxicity of screens).
The series also maintains a website with interactive clips classified according to skill level. You can then use fill-in-the-blank and multiple-choice exercises to test your understanding of the language.
3. Plus belle la vie (Life Is More Beautiful)
This drama series is set in the beautiful city of Marseille, an idyllic holiday destination in southern France. It follows the lives of the city's residents in a fictional Marseille neighborhood called Mistral. The French humor may be hard for beginners to fully grasp, but sand, sun, and the sea is a universal language.
4. Engrenages (Spiral)
"Engrenages" is a crime thriller series that offers some insight into French society and the French justice system. The show delves into the complicated world of a Paris courthouse through the eyes of a young prosecutor, a police captain, a judge, and a criminal lawyer. Some attorneys have said that the show may not be completely accurate, but nevertheless it's a great way to get a sense of French language and culture. The series has been exported overseas and sold to almost 70 countries, which tells us it must be pretty good.
5. Les Aventures de Tintin (The Adventures of Tintin)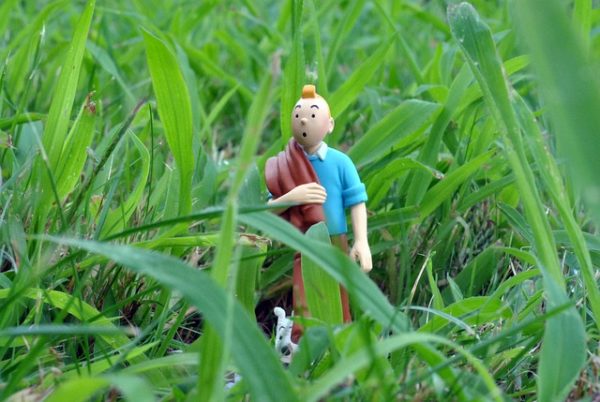 The Tintin comics, originally created in Belgium, are still immensely popular around the world. There's now a series based on the popular comic character, "Les Aventures de Tintin". Created in 1991, the series has episodes that are each about 45 minutes long and are replayed daily. You can check out the first episode, Tintin en Amérique below:
6. Qui veut gagner des millions? (Who Wants to Be a Millionaire?)
One of the most popular game shows of all time, "Who Wants to Be a Millionaire?" has a French version. The game has contestants answer increasingly difficult multiple-choice questions leading up to the grand prize of one million dollars. The contestant can choose to use up to three lifelines along the way: 50/50 (which will eliminate two of the wrong answers), phone-a-friend (the contestant can call one person for help), and ask the audience (the audience is polled on what they think the correct answer is). This show is a great way to soak up some French culture along with the language. Not to mention the chance to get some ideas for tactics to use if you ever wind up as a contestant.
7. Kaamelott (Camelot)
If you're a fan of all things history, Kaamelott will hit the spot. Kaamelott is a humorous historical fantasy TV series inspired by the legend of King Arthur. Surrounded by the incompetent Knights of the Round Table, Arthur is faced with the fall of the Roman and Barbarian intrusions and still hasn't found the Holy Grail. This series might just inspire you to pay a visit to France to admire its beautiful natural landscapes, which you'll see plenty of throughout the show. Here's a compilation with English subtitles, so you can get caught up with the show:
8. Caméra Café (Hidden Camera Café)
If you're a coffee lover (and who isn't?), this series might just be for you. Set in the headquarters of a large French company, the series uses the office coffee machine to parody the daily lives of French workers. You'll see characters like a driver for the company president, a director of human resources, and a psychologist. It's kind of like the French version of The Office. Here's the first episode to get you started:
9. Braquo (Stick-up)
This French TV show is on the darker fiction side. This series finds four policemen whose lives are changed when their colleague, Max, commits suicide after being implicated in a case. The characters then take the law into their own hands to honor their friend. But of course, their nemesis watches their every move and lands the group in trouble. The series is a thrilling adventure with plenty of twists and turns to keep you on the edge of your seat.
10. Les Guignols (The Clowns)
"Les Guignols" is a satirical news broadcast hosted by latex puppets known for introducing popular catchphrases or satirizing politicians. The series has had a big influence on French culture and challenges popular French figures and conventional ways of thinking. While the main focus of the satire is on French politics, international events are also parodied at times. This is another two-birds-with-one-stone show: you'll learn the French language and get some insights into current affairs in France.
12. Coup de foudre au prochain village (Love at First Sight in the Next Town)
This is our first reality series on the list. Featuring some romance between a city girl and a country boy, the series finds a bus carrying twenty young urban girls looking for love as they traverse several villages in France. The bus spends one week in each village. Three men approach the girls on the first day with the goal of getting to know her better. As time goes on, each man is left with a smaller number of contenders, and those remaining get to decide whether to stay in the village or continue on the bus and try their luck at the next stop.
11. L'Amour est dans le pré (Love is on the Meadow)
The premise of this French reality TV show is very similar to the previous one. Based on the British "Farmer Wants a Wife", this show is also about romance and country life. Exploring French agriculture, this fascinating TV show delights audiences since 2005. You can hear some common everyday expressions, and differences between French regional accents from this TV show.
13. Les Revenants (The Returned)
Supernatural fans will find plenty to love about this eerie series. In fact, it's so good that studios made an English spinoff. Set in a majestic mountain town, the series revolves around people who are supposedly dead suddenly reappearing. Characters range from a teenager who died in an accident to a serial killer who is also dead.
14. Dix Pour Cent! (Call My Agent!)
This comedy series follows the lives of busy professionals in a talent agency. You'll get a sense of what celebrity life is like in France, as well as plenty of hints about French culture.
Learn French to Enjoy More TV Shows
Obviously there is no shortage of great French series to start learning the language. With streaming apps like Netflix, Hulu, and Amazon Prime, these shows are more accessible than ever. But, you also need a reliable language learning methods to accompany your binging if you want to reach French fluency.
The best way to learn French is with OptiLingo. This language learning app gives you the most common words and phrases, so you'll know everything these French TV shows talk about. Download OptiLingo today, and discover how much fun learning French can be!