Learn About Food Culture in France
French cuisine. The mouth-watering gastronomical wonder. Everybody's heard of the greatness of French food, but not all have tried it. While it's beyond doubt one of the most appetizing cuisines in the world, there's a culture behind it in France. We could write libraries of books about it, as people have, but we're no Julia Child. These are the most important nuances of French food, dining culture, and restaurant experience in France. Perhaps they'll be the perfect motivation to start learning French.
Why is Food Important to French culture?
Food brings people together. The French know this, and they cherish the time they get to spend with each other over a meal. In fact, UNESCO declared French cuisine a "world intangible heritage". But, there's a lot more to French food than just a meal. The art of cooking, tasting, and experiencing combine is French cuisine. Because that's exactly what it is: art.
How the French Eat
If you want to experience life as a French person when you're in France, the best way to do that is to eat like them. After all, food is a crucial part of daily life in France. Mealtimes are usually early mornings for breakfast, 11:30 am to 1 pm for lunch, and 7:30 pm to 9 pm for dinner. 
Breakfast
For breakfast, a typical French person would eat a croissant with butter and jam. They'd drink coffee with milk called cafe au lait with it. Traditionally, this kind of coffee isn't served from a mug. French people actually use little bowls to drink their morning coffee. This may seem bizarre to you, but there's a genius reason behind it: it's better to dip their croissants into it. But, if you prefer a mug, that's completely understandable.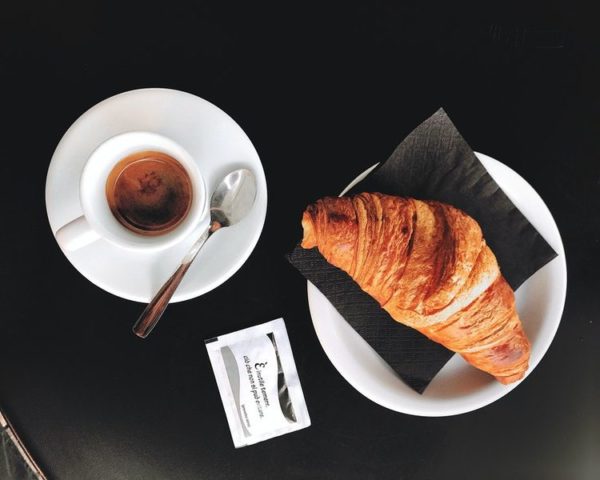 Lunch
Unlike in America, lunch a big meal in France. That's why there's a big break at lunch at almost every place of business. Sometimes even two hours. For lunch, French people meet up, and order at restaurants. Whether you'd like a salad or a sandwich, it's up to you. But, don't be surprised if French people order a three-course meal. 
Dinner
No matter how big lunch was, dinner is the 'crème de la crème' of all French food culture. They can be a social outing to a restaurant, or a home-cooked meal. Either way, it's going to be exquisite. Typically, French dinners include an entré, a main course, and a dessert. All paired with amazing French wine of course.
Where to Get French Food in France
When you're in France, there's plenty of options to grab food. If you want to eat like a local, put these places on your bucket list:
Buy Fresh Produce From French Markets
French markets are very quaint and inexpensive. Ditch the busy supermarkets, and buy your ingredients fresh from the market. It's also an excellent opportunity to practice your French with some locals.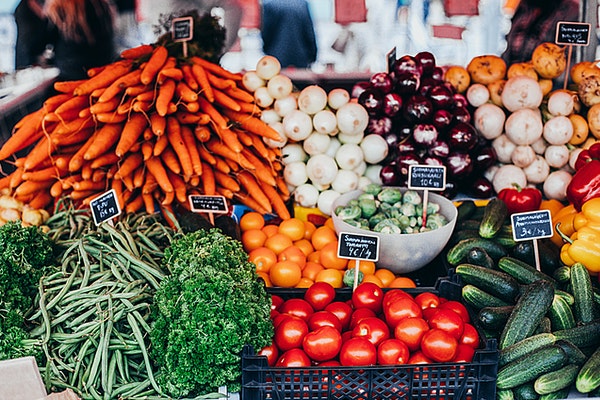 Have a Coffee at an Authentic French Café
Stopping by a neighborhood café is a common practice for much of French society. While coffee is served at every café, they also serve other beverages from teas and soft drinks to alcoholic beverages. The busiest times for most cafés are early morning and midafternoon hours, when patrons can meet for breakfast or lunch. If you want to try something exquisite and very French, see if your local café serves croque-monsieurs. This French grilled cheese sandwich toastie is out of this world. Add an egg to make a croque-monsieur into a croque-madame.
Opt for a Dish at a Brasserie
Brasseries are restaurants that are open all day and serve a limited number of dishes that are always available. They're usually much cheaper than typical French restaurants. Here it's acceptable to only order a main dish if you wish. But, make sure you order a glass of wine with it to get the full brasserie experience.
Order a Meal at a French Restaurant
Of course, you can try the most authentic French food in a French restaurant. These can vary in price and quality, so always look at the menu and ambiance before you decide to eat there. It's also worth mentioning that many restaurants in Paris require a reservation. So, if you have a specific place in mind, it's best to call in advance.
French Restaurant Culture and Dining Experience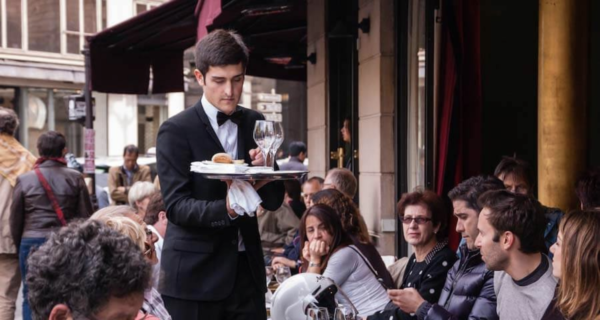 If you have the chance to go to a restaurant in France, don't pass up on the opportunity. While a dinner party at a friend's house can be a lot of fun, a French restaurant and dining culture is a special experience. Here's what you should expect, and how you're expected to behave in a French restaurant.
French Restaurant Opening Hours
French opening times are much different than in the US. Restaurants aren't open 24/7. In fact, they actually have quite short opening windows. They're often closed on Sundays and Mondays, restaurants are second only to churches in their sacrosanct character. Because of the somewhat unpredictable nature of their operating hours and high potential to reach customer capacity, it is important to check their hours and to make reservations. 
How to Behave in a French Restaurant
The dining experience in France comes with its own set of rules and visitors are expected to know them out of courtesy. It's better to know the basic rules of French dining, as it's an important part of French food culture. Use these rules as guidance when you're eating out in France:
Wait for "Bon appétit!"

: The meal doesn't begin until the host announces "Bon appétit!" to which the guests are expected to respond with the same phrase. The same happens with wine. You can take the first sip once the host and you exchanged a toast.

Eat with cutlery

: Use your knife, fork, and spoon to eat your food. It's a very important part of

French etiquette

. If you have a lot of cutlery in front of you, just start with the knife and fork on the outside, and work your way closer to your plate. Your waiter will take away unnecessary cutlery when the time comes.

Never point with your knife

: If you're eating and talking at the same time, make sure you don't wave your hand and knife around as you're gesturing. It's very rude to point your knife at someone.

Bread with your hands

: The only acceptable food you can eat with your hands at the dinner table is bread. But, don't wipe your plate with it. 

Eat all your food

: The French view leftover food as wasteful. Make sure you finish your entire meal if you can.

Don't get drunk

: Wine is served throughout the meal, but make sure you don't have too much. This wine is for the taste, not for the alcohol.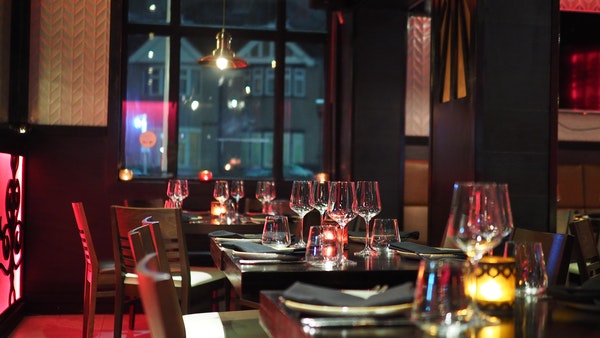 Michelin Stars
Michelin Stars are the highest award a restaurant could achieve. And coincidentally, it's also a French concept. While there are plenty of restaurants across the globe that won this distinction, France still has the most three Michelin Star restaurants in all of Europe. It's almost leading globally, but it's currently tied with Japan at 27 three-star Michelin restaurants.
Traditional French Dishes to Try
When you're in France, you have to try the best of French cuisine. These dishes are traditionally French, and they're a huge part of the food culture in France. While there are a lot of typical French dishes and traditional foods, there are way too many to list. These are some of the national favorites, but if you're in a particular French region, make sure you try their specialties too.
Soupe à l'oignon
This onion soup is creamy and delicious. It's often served with croutons and melted cheese.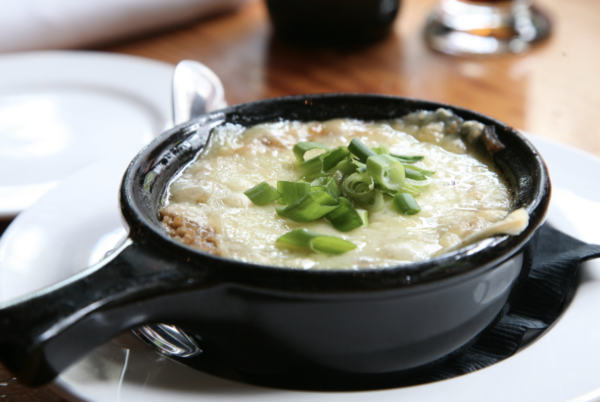 Coq au vin
If you're a fan of Julia Child, you have to try this dish. It's chicken cooked with wine, mushrooms, bacon, and some more wine.
Boeuf bourguignon
French dishes in food culture don't get any more traditional. It's a thick beef stew cooked with vegetables and pure French love.
Chocolate soufflé
For the dessert lovers. This creamy chocolatey cold treat will be the perfect finish for your French dining experience.
Galette
You've probably heard of crepes, the French flat pancakes. These are very similar, but they're salty. These galettes are filled with ham, cheese, and eggs.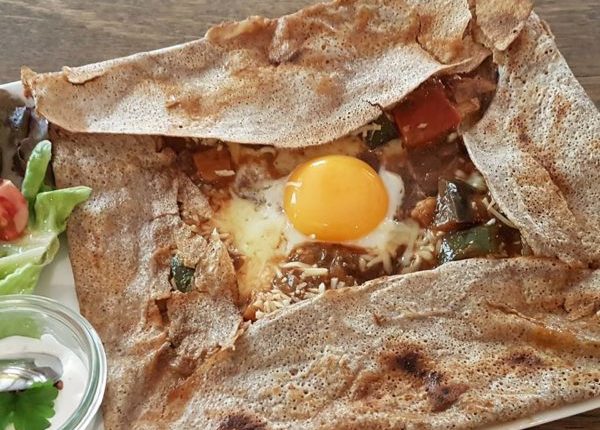 Confit de canard
If you have a chance to try this dish, make sure you don't miss it. This tasty duck is the epitome of traditional French cooking.
Learn French to Order Food in France
If you're traveling to France, that's a great motivation to pick up some useful French phrases. But, it's even better to know French to order food. Live the life of authentic French people as you ask your waiter for your favorite French dish. And, this daydream can turn into a reality with OptiLingo.
OptiLingo is the app that can teach you French quickly. Giving you only the most essential French words and phrases, you'll learn exactly how the locals speak. And, you can learn the best French vocabulary at your own pace, from anywhere in the world. To order food in French easily, download OptiLingo!