Learn From the Best Online French Classes
French is an awesome language to learn. And if you speak English, it's not even difficult. With 220 million native speakers worldwide, speaking French fluently will benefit you. And you don't even have to go out to achieve that. Learn French from the comfort of your home with online classes. But, how are we supposed to know which site to trust? Fortunately for you, we've tested and proven the best French programs available on the internet. Here are all the best online courses you can take to become fluent in French.
What Do You Need to Learn in an Online French Course?
Before you invest in a French online class, it's worth looking at what a good French course needs to offer you. That's the only way you'll get the value you deserve. Look out for these features when you're searching for online French classes:
Easily accessible: While the internet is accessible from almost everywhere on the planet, you need to make sure you can reach your French language classes easily. Mobile language learning apps are incredibly convenient for example.
Built on the four pillars of language learning: The four most important skills you need to strengthen are: reading, writing, listening, and speaking. These are the four pillars of language learning. Work on them equally to have a well-rounded proficiency. The best French online classes guide you to all four.
Explains grammar: French grammar is something else. You need to understand complicated concepts before you reach French fluency. Make sure your French online class covers these well.
Shows useful vocabulary: You can only speak French if you know the essential vocabulary. It's best to find a French online course that gives you
Includes spaced repetition: This is the key to language learning. Spaced repetition is the trick to remembering all your language classes. So, if your French language course features spaced repetition, it's worth trying it.
Gives you exercises: Practice makes perfect. That's especially true for language learning. The best online French classes give you exercises so you can polish your French skills with extra study.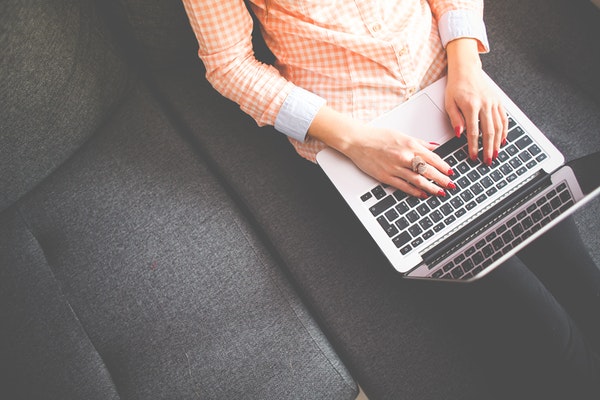 8 Best Online French Classes and Courses
1. OptiLingo
OptiLingo is the best French online class you can take. We're very positive about this. This mobile app was built on spaced repetition, so remembering your classes will be natural. And it gives you high-frequency phrases, which means you can learn exactly how the locals speak. While many of these French online courses only concentrate on reading, writing, and listening, OptiLingo takes it one step further. You can start speaking from Day 1 of your lessons and develop your fluently instantly.
2. Government of Quebec
I bet you didn't know that the Government of Quebec is giving free online French classes. However, they're only for those living in or planning to live in Quebec. But, you can still take advantage of a lot of free material, even if you don't plan on moving to Canada in the near future. There are lessons and resources provided for all levels of learners. And each program includes listening, speaking, reading, and writing, as well as homework assignments.
Check out the Government of Quebec website
3. FluentU
FluentU French is a versatile online learning platform that allows you to study French through the best videos on the internet. It lets you learn the language from real-world content such as music videos, advertisements, tv news, animations, and inspiring conversations. FluentU uses your recorded videos and completed language lessons to suggest more useful videos and a 100% customized content.

4. Alison
Alison caters for all levels of language learners. You can certainly find French online classes that suit your current knowledge. Apart from the online course, Alison also gives you a certificate of completion, so you can prove your French language skills. Alison's online French classes are relatively academic. The curriculum provides an evaluation, and learners need 80% on all tests to complete the course.
5. FrenchClasses
FrenchClasses presents multiple online French language courses for three levels: beginner, intermediate, and advanced. The courses are mainly based on lessons containing audio discussion. Every audio dialogue or conversation focuses on a specific topic relevant to French learners. The course has more than 30 hours of audio material that you can import as Mp3 files. So, you can have access in offline to them at any time. This online French class improves your listening skills the most.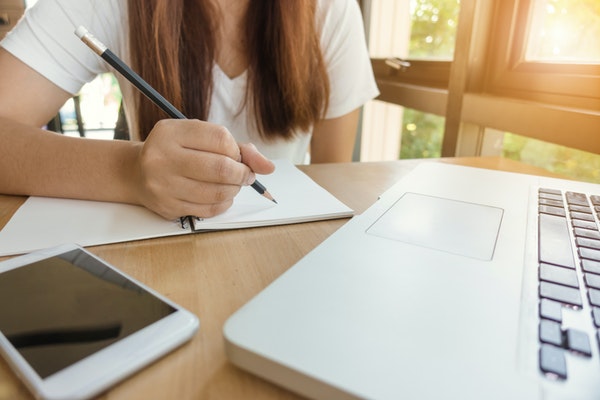 6. Babbel
Babbel is possibly among the most popular and widely used online learning platforms in the world. They have French courses for a variety of levels. Whether you're a beginner or an intermediate student, you can surely find useful material here. Babbel charges for courses as a monthly service, so you can decide how intensively you want to study.

7. Click on French
Click on French is a standard course for beginners. You can download it on all smart devices. Interactive lessons help learners engage with the material. The lesson also contains grammatical interpretations of in-depth examples to understand the French language's basic concepts. One of the best aspects of this course is its interaction with experts. You can ask for guidance and instant feedback to improve your French.
8. Athabasca University
The University of Athabasca is a state school in Alberta, Canada. Although it is an online university, Athabasca provides a wide selection of degrees and classes, and they usually offer almost 20 courses in French. Their online classes are just like taking a University course. You get to have lectures, quizzes, and exams interactively.
Check out Athabasca University courses
9. Open Learning Initiative from Carnegie Mellon University
The Open Learning Initiative gives two free courses for beginners in the French language, such as Elementary French I and Elementary French II. It merges traditional french online classes with interactive exercises. The programs will guide you through core knowledge of the language, complete with grammar and vocabulary examples.
Check out Open Learning Initiative
10. Loecsen
Loecsen is another interactive French class. However, their entire setup is based on audio flashcards. Their lesson are divided into 17 different topics, so you can learn useful everyday vocabulary. You can try Loecsen's activity called "read aloud", where you can practice your pronunciation directly.