You Can Learn Polish Grammar
Sometimes reputations can be misleading. And that's exactly the case with Polish grammar. You may think that Polish grammar rules are impossibly hard to master. Or that there is an insane number of exceptions. But, the truth is, Polish grammar is quite manageable. This guide can let you in on the secret of Polish grammatical rules and cases.
First off, let's divide Polish grammar into its components. It's easier to understand the rules of individual blocks. We'll talk about general Polish grammar rules, and why they're not as scary as they appear to be. 
Polish Grammatical Cases
Cases help you identify what role a word fulfills in a sentence. In English, there are three cases: nominative (subject), accusative (object), and genitive (possessive). In Polish, however, there are 7 grammatical cases you can distinguish. These seven are:
Nominative

Accusative

Dative

Genitive

Instrumental

Locative

Vocative
Polish Nominative Case
The nominative case is always easy to identify. It's the subject of your sentence. Whoever or whatever commits the action you're describing is the subject. Every sentence needs one. For example:
Maria eats an apple. –

Maria je jabłko
"Maria" is the subject. She eats the apple. If you have to conjugate a word, and you know it's the subject, you need to conjugate it according to the rules of the nominative case in Polish.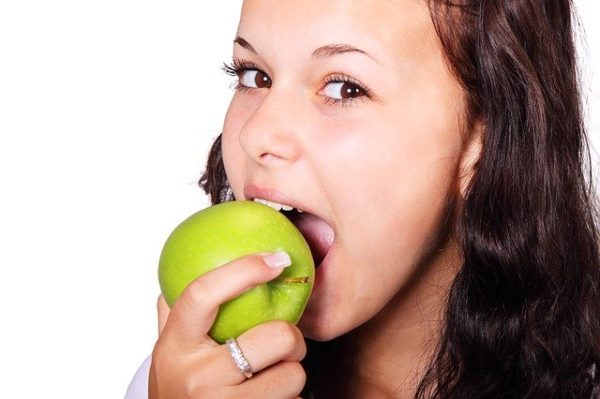 Accusative
Just like the nominative case, accusative in Polish is fairly straightforward. It's the direct object in the sentence. In the example sentence above, the accusative would be the word "apple". So, the word that's directly affected by the verb or action. You can easily find it by asking the question "who?" or "what?".
Dative
Dative marks the indirect object in the sentence. The difference between accusative and dative is that in dative, the object is only affected indirectly. Take a look at this example:
Maria gave him flowers. – Maria dała mu kwiaty.
"Maria" is clearly the subject again. "Gave" is the verb. So, the two objects are "him" and "flowers". The direct object is "flowers" because the act of giving needs to include that. But, "him" is also affected, just indirectly. So, if a word you're declining fulfills the role of the indirect object in the sentence, you need to conjugate it in dative.
Genitive
Genitive is much more prominent in Polish than other Slavic languages. This is the case to signal possession. In sentences with verbs that indicate an increase or decrease in something, and certain verbs, prepositions, sentences with a specific time, and after a number used with a noun. The most critical usage of the genitive case is to create sentences with negation. Even if half of the sentence is an accusatory or positive form, the genitive is always used for the negation of the sentence in its conclusion.
Instrumental
The instrumental case in Polish is primarily used for interrogative words and phrases. There's no equivalent to this case in English, nor any other language with similar roots or origin.
Locative
Locative case in Polish is unique because it doesn't exist on its own. Instead, it depends on the verbs, nouns, prepositions, and adjectives of the sentence. Due to this, this is often called the prepositional case. You'll only encounter the locative case in Polish with a select group of words.
Vocative
This is a special case and it's only used in certain scenarios. You use the vocative case in Polish to address people, but varies based on the specific situation. Last name or family name is always addressed in the nominative form, but vocative is used more for first names, job titles, and the like. There is no equivalent in any other language, but despite this case's complications, it adds few new endings to learn. Once you mastered this, you know all the Polish grammatical cases.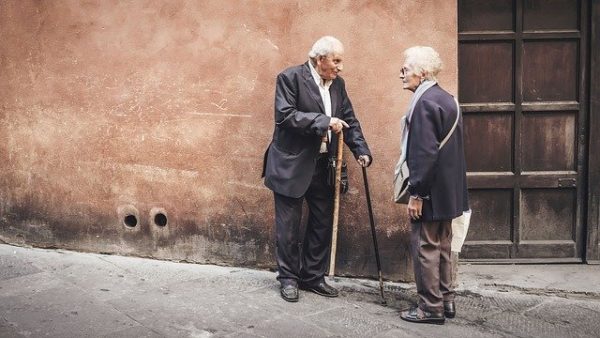 The Grammar of Polish Nouns and Genders
In English, there are no genders. A table isn't masculine or feminine. It's just an object. But, in Polish grammar, you have to pay attention to the genders of nouns. There are three genders in Polish: masculine, feminine, and neuter. Luckily, this isn't as hard in Polish as it sounds.
While genders in French are quite tricky (where a bra is masculine but a mustache is feminine), Polish is much much simpler. All you have to do to determine what gender a noun is in Polish is look at its endings. You can guess with 99% certainty, that if it ends with an:
-a

: the noun is feminine

-o

: the noun is neuter

anything else

: the noun is most likely masculine
It's important to note that there are no gendered articles in Polish, so noun endings are responsible for distinguishing what the grammatical gender is.
Polish Verbs in Grammar
Verbs are the parts of the sentence that signal the action. Every sentence you say in Polish needs to have a verb in it. So, you need to know exactly how you conjugate Polish verbs.
Unlike English, Polish verbs need to be conjugated in 6 different ways to fit the personal pronouns. For example, the verb "to be" (być) in present tense would be:
być – to be
| | | |
| --- | --- | --- |
| Polish Subject Pronoun | Polish Verb | English Translation |
| | | |
| | | |
| | | |
| | | |
| | | |
| | | |
As you can see, the base of the word "jest-" remains (mostly) the same throughout, but you have to change the endings to fit the person. But, this verb is very irregular. While it's a very very important verb to master in Polish, let's take a look at a better example. "jeść" means "to eat" in Polish:
jeść – to eat
| | | |
| --- | --- | --- |
| Polish Subject Pronoun | Polish Verb | English Translation |
| | | |
| | | You (singular) are eating |
| | | |
| | | |
| | | |
| | | |

The Grammar of Polish Verb Tenses
In English, there are various verb tenses. "I eat" has a slightly different meaning than "I'm eating". You can say you jogged before in three different ways: I ran, I have run, I have been running. Polish is much simpler. You can say the present and past tense only in one way. This makes learning Polish verb grammar much easier.
Polish Pronouns
You use pronouns every single day. They're probably in almost every sentence you say. Pronouns are the words you use instead of someone's name. For example, personal subject pronouns in English are "I", "you", "he/she/it", "we", "you", "they". But, there are many different kinds of pronouns.
These same pronouns exist in Polish. The logic of the grammar is the same between these two languages, so learning Polish pronouns is more of a vocabulary exercise than a grammar lesson.
Subject Pronouns

Polish

English

ja

I

ty

you

on

he

ona

she

ono

it

my

we

wy

you

oni

they (masculine)

one

they (non-masculine)
However, Polish pronouns aren't just conjugated by gender and number. You also have to take into account the case. 
This chart of Polish pronouns will definitely help you distinguish which pronoun you need to use in which grammatical case. As you can see, some genders and persons have the same form, so it's a little but easier to learn.
singular

plural

person + gender

1st

2nd

3rd

fem

3rd

masc

3rd

neu

1st

2nd

3rd

masc

3rd

non-masc

English pronoun

I

you

she

he

it

we

you

they

nominative

ja

ty

ona

on

ono

my

wy

oni

one

genitive

mnie

ciebie

cię

jej

jego

go

niego

jego

go

niego

nas

was

ich

nich

ich

nich

accusative

ją

je

je

nie

locative

tobie

niej

nim

nich

instrumental

mną

tobą

nią

nami

wami

nimi

dative

mnie

mi

tobie

ci

jej

niej

jemu

mu

niemu

nam

wam

im

nim

The Grammar Behind Polish Adjectives
Polish adjectives aren't as simple as in English. You need to use declensions to make it fit the noun they describe. You need to know the noun's gender, number, and case to know how to conjugate Polish adjectives. This sounds complicated, but we're confident you can master it.
Here are the declensions you can use in nominative case for Polish adjectives:
plural masculine personal

-a / -ia 

biała

dobra

tania

-e, -ie

białe

dobre

tanie

-e, -ie

białe

dobre

tanie
Learn Polish Grammar Naturally
Of course, you don't have to suffer through all the lessons on Polish grammar. If learning grammar isn't your favorite activity either, you can always discover it through everyday words and phrases. Common Polish sentences already have grammar built-in. And the easiest way to access them is with OptiLingo.
OptiLingo is the app that can get you to Polish fluency the fastest. It teaches you the most common Polish words and phrases. So, you learn exactly how the locals speak. Discover how much easier learning Polish can be by downloading OptiLingo!