Don't Miss These Popular Destinations in South Korea
South Korea has a rich culture and colorful history. When you're visiting South Korea, there are famous attractions you just can't miss. And seeing these incredible sights will be an incredible experience, that will fill you with a sense of awe while giving you a deeper understanding of Korean culture. And they're not just in the capital. While Seoul has plenty of tourist attractions to offer, these attractions are scattered across the country. Here are the 15 MUST-SEE attractions of South Korea.
1. Changdeokgung Palace
There were five grand palaces built by the Joseon Dynasty in the fifteenth century around Seoul, and Changdeokgung Palace was the preferred royal residence. The palace is actually a complex of several buildings, each serving a different purpose. While there, you'll want to be sure to see the Huwon. It's a 78-acre garden located behind the palace filled with pathways, green spaces, pagodas, streams, and lakes.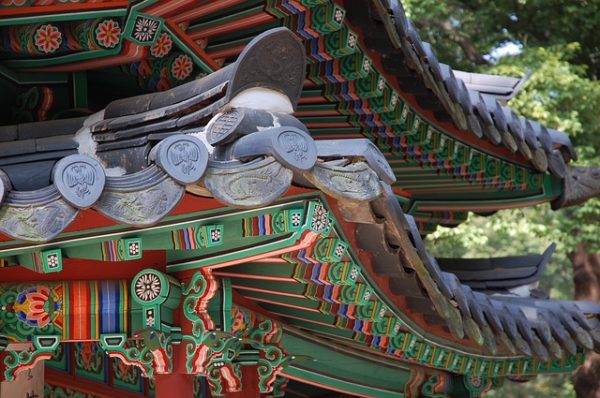 2. Busan
You can hit the beach in South Korea. Busan, the second-largest city in the country, has a coast lined with resorts and culturally significant sites. Visit the Beomeosa Temple or the hillside village of Gamecheon, a European-style village on the cliffs overlooking the sea. If you're a seafood lover you'll want to be sure to visit Jagalchi Market, the country's largest seafood market.
3. Jeonju
Once the spiritual capital of the Joseon Dynasty, Jeonju is about a ninety-minute train ride away from Seoul. This historic city is also home to one of South Korea's hanok villages. Many hanoks, or ancient Korean homes, preserved throughout South Korea. Some of them are open for tours while others got converted to museums or restaurants, so visitors can get a sense of what life was like in ancient Korea. 
Jeonju is also known as the food capital of Korea. You'll find a wide range of Korean traditional food options. It's the birthplace of Bibimbap, one of the most popular traditional Korean dishes.
4. Namsan Seoul Tower
A popular tourist spot, Seoul's iconic observation tower is almost 500 meters above sea level and offers a stunning view of the city. Make sure to leave some time to explore the surrounding Namsan Park as well. There's a cable car that will take you to the tower's base so you can hike from there. And there is another hanok village here with five restored hanoks for you to check out.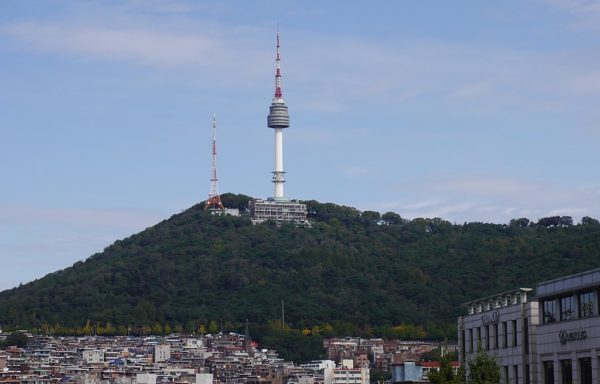 5. Seoraksan National Park
Often thought of as the Yosemite of Korea, Seoraksan is Korea's first national park. It boasts mountains, lakes, waterfalls, streams, and miles of hiking trails. It's also home to more than 1,500 different animal species and 1,000 different types of plants. 
You'll also find two Buddhist temples inside the park. One is the "Temple of a Hundred Pools" for the many ponds surrounding it. There's a cable car that will take you up Seoraksan Mountain for incredible views of the mountains and valleys below. And the park is about four hours by bus or three hours by car from Seoul.
6. The DMZ
DMZ stands for the demilitarized zone, the no man's land border between North and South Korea. The strip that borders each country is a result of the Korean Armistice Agreement after the Korean Wars. Many locals visit the area as a place of self-reflection. Keep in mind that the area is heavily guarded. However, you can visit it on an official guided tour. Tours will include a visit to a North Korean gift shop and the Military Armistice Commission Conference Room, which straddles the Military Demarcation line.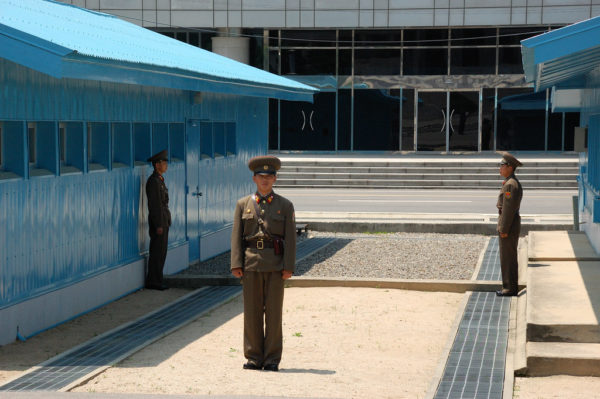 Once inside the room, visitors can step over the border into North Korea. The site also has observation towers, parks, and museums. For many, these tours are the closest glimpse possible of the notoriously mysterious North Korea. 
7. National Museum of Korea
There's plenty of museums in Seoul. The largest of which is the National Museum of Korea. This museum is home to huge collections illustrating the history of Korea and the Korean people from the Stone Age to the modern era. The National Museum is a good spot for a quick visit if you have limited time but is also a great option for a longer visit since the exhibitions are so vast.
8. Lotte World
If you like amusement parks, you'll want to make sure Lotte World is on your list. Located in downtown Seoul, Lotte World has a hotel, movie theaters, a folk museum, and ice-skating. There's also shopping and artists workshops along with an indoor and outdoor theme park. If you're looking for an even bigger outdoor experience, try Everland. This amusement park is Korea's version of Disneyland, located about 45 minutes outside Seoul.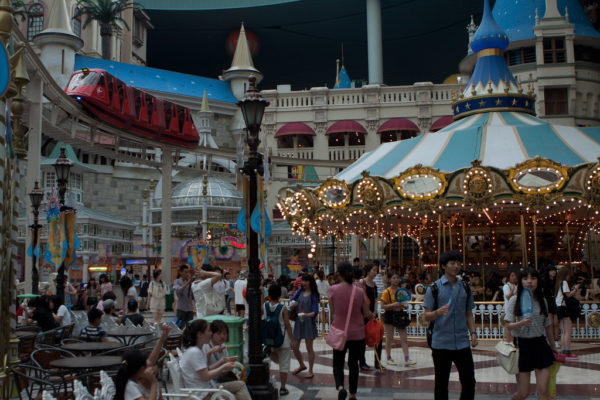 9. Namdaemun Market
If you want to experience South Korea as a local, go to Namdaemun Market. This traditional market is right next to the Southern Gate of the Old City. You can buy traditional Korean foods and delicacies here. And you can also buy clothes at wholesale prices, so it's definitely worth looking at this attraction in South Korea.
10. Hallyeo Maritime National Park
If you're looking for a spectacular ocean view, you can't go wrong with Hallyeo Park. About an hour from Seoul by car or bus, the park boasts miles of coastline on more than 300 islands. The Hallyeosudo Viewing Ropeway is the only dual-cable automatically-circulating gondola system in the country. After a nine-minute ride over 2.4 kilometers, you'll experience a sweeping view of the countryside.
11. Bulguksa Temple
Located on the slopes of Mount Toham in Gyeongju, some would say that the Bulguksa Temple is the country's most important Buddhist temple. The temple houses seven of the country's sacred pagodas and statues of Buddha. Gyeongju is the ancient capital city of Korea and is so rich with history that many call it a "museum without walls". The city is about two and a half hours from Seoul by high-speed train, making it a bit of a trek, but still well worth it.
12. Blue House
The Blue House is Korea's version of the White House in the United States. The complex is home to the Korean President and other executive government buildings. A guided walking tour is available.
13. Jeju Island
Jeju Island is a popular tourist destination. It's a one-hour flight away from Seoul. The volcanic island houses South Korea's tallest mountain, a dormant volcano named Hallasan. One of the most unique natural features of the island are its lava tubes, natural air pockets in the hardened lava the size of railway tunnels. 
You can explore the miles of lava tubes and then visit Jungmun Beach to see the diving women who free dive to catch different types of seafood. This centuries-old tradition began when all the local men were out on fishing boats.
14. Gyeongbokgung Palace
Also called the Northern Palace, the Gyeongbokgung Palace was one of the five palaces built during the Joseon Dynasty. Built in 1395, the palace has been bombed and rebuilt several times, most recently in 1990. Be sure to check out Gyeonghoeru Pavilion and Hyangwonjeong Pond. These two structures are original from the Joseon period. You can also explore the palace compound on a guided walking tour. There are also two museums inside the grounds: the National Palace Museum and the National Folk Museum.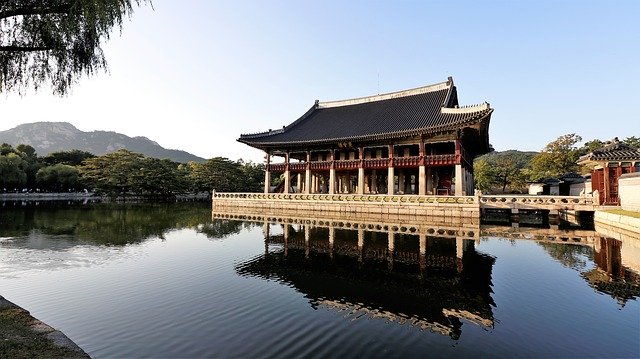 15. Nami Island
Namiseom is part of the larger Gapyeong county. You can enjoy beautiful natural landscapes here. It's a popular domestic tourist destination and is most known for its delicious pan-fried rice cake. This place has turned itself into one of the most popular tourist hot spots after the famous Korean drama "Winter Sonata" was set on this island.
How to Enjoy South Korean Attractions More
As you've seen, South Korea has no shortage of diverse attractions. Whatever your preference, you'll find something to enjoy while embracing South Korea's deeply rich history and culture. But to fully embrace these sights, you need to learn Korean. Luckily, reaching Korean fluency is much easier than you think. Just use OptiLingo to get you there.
OptiLingo's language learning app is built on the most effective language learning methods. You can learn the most common phrases and expressions, so you'll know exactly how locals speak. But, OptiLingo doesn't make you type Korean. We know that the best way to learn a language is to speak it. With OptiLingo, you can prepare for your travels, and be confident in your foreign language knowledge. Then you can truly enjoy South Korean attractions like a local. Get one step closer to foreign language fluency in Korean. Try FREE today!