French Clothing and Fashion
French fashion is internationally famed for its elegance and excellence. From Coco Chanel to Jean Paul Gaultier, French designers have paved the road to trends worldwide. When you're learning French, it's important to have a good vocabulary of clothes in French. But you should also know about French fashion culture, so you can dress like a French person properly. 
French Clothes of Haute Couture
In the world of style, the French combine their love of logic with wit, flair, and elegance. Their elaborate and uniquely French approach to design is called "haute couture" or "high fashion". This term can describe French clothes, makeup, perfume, and accessories, designed to be elegant and trendy. Haute couture is not only a major industry, but it also has an iconic status worldwide.
Designer clothes provide plenty of material for haute couture. Wearing Chanel, Louboutin, Dior, or Louis Vuitton shows high elegance and sophistication. Not to mention wealth. This, of course, is not how everyday French people dress. Even if you don't wear designer French clothes, you can still present yourself in the French style.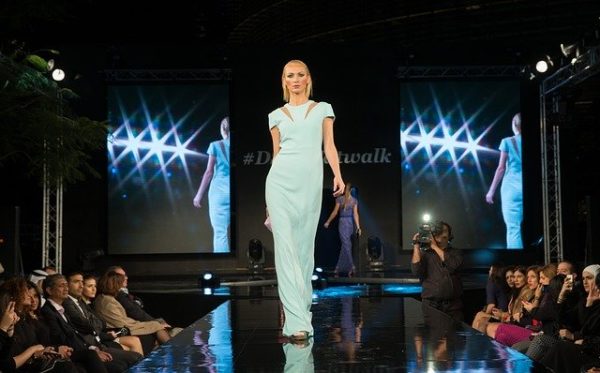 Everyday French Clothing
Of course, most of us can't afford to wear designer clothes. Luckily, you can achieve an everyday French look easily. The goal is always to look clean and well put-together. 
For men, "de rigueur" (the regular) includes donning suits with bright ties and pleasant smelling aftershave. For women, it's about looking "soignée," or cared for by showing attentiveness to hair, skin, clothing, and accessories. In fact, a French woman or man making a quick stop at the grocery store might not look any different than one dressed for a vacation. It's rare to see the French unkempt.
Clothes in French Vocabulary
Having a good vocabulary is crucial for French fluency. However, keep in mind that it's not about how many words you know. It's about knowing the right ones. Talk about French style, and dress in French after mastering these words. So here's a list of 65 French words for different types of clothing:
Clothes in French: Les
Vêtements
un anorak – ski jacket
un blouson – jacket
un chapeau – hat
une écharpe – scarf
un gilet – cardigan
un imperméable – raincoat
un jean – jeans
un maillot – bathing suit
un manteau – coat
un pantalon – pants, trousers
un pull – pullover
un pyjama – pyjamas
un short – shorts
une sweat – sweater
un tee-shirt – T-shirt
Footwear: Les Chaussures
des bottes (f) – boots
des chaussettes (f) – socks
des chaussures (f) – shoes
des chaussures à haute talons (f) – high-heeled shoes
des sandales (f) – sandals
des tenis (m) – sneakers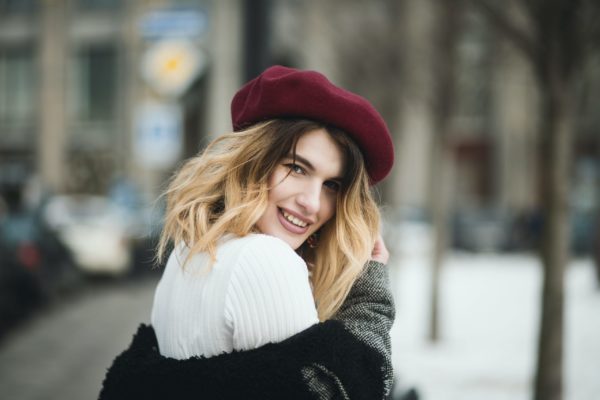 Women's Clothing: Vêtements des Femmes
un bikini – bikini
une chemise de nuit – nightgown
un chemisier – blouse
une jupe – skirt
une minijupe – miniskirt
une robe – dress
un tailleur – suit
des bas (m) – stockings
un collant – tights
une combinaison – slip
un jupon – half-slip
un slip – panties
un soutien-gorge – bra
Men's Clothing – Vêtements d'Hommes
une ceinture – belt
une chemise – shirt
un costume – suit
une cravate – tie
un gilet – waistcoat
un nœud papillon – bow tie
un smoking – tuxedo
un veston de sport – sport jacket
un boxer-short – boxer shorts
un caleçon – underwear
un maillot de corps – undershirt
French Clothing Verbs
aller à – to fit, be the right size for
chausser – to put shoes on
s'habiller – to get dressed
se déshabiller – to get undressed
se rhabiller – to get dressed again
essayer – to try on
porter – to wear
faire la lessive – to do laundry
plier – to fold
repasser – to iron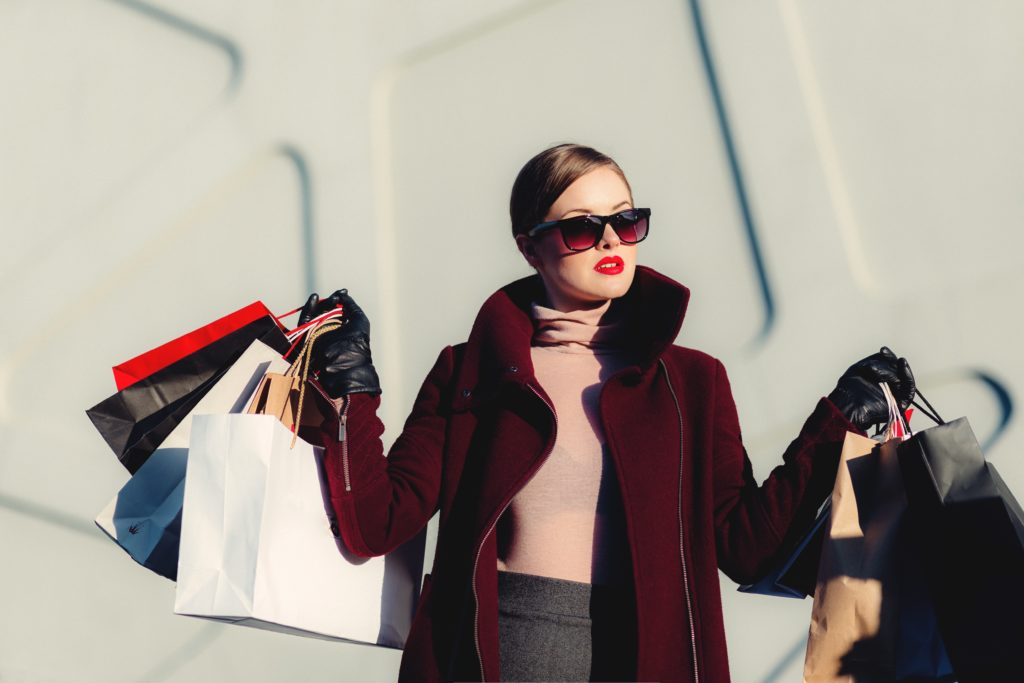 Materials 
acrylique – acrylic
de coton – cotton
en cuir – leather
de daim – suede
de feutre – felt
en laine – wool
de nylon – nylon
en polyester – polyester
en soie – silk
de tissu synthétique – synthetic
Learn French to Experience French Style and Fashion
French Fashion is a crucial part of French culture. Clothing and style are highly valued in France and among French people. That's why it's worth putting the effort into your appearance when you're in France. There's only one thing French people appreciate more than a well-dressed visitor: someone who speaks French.
If you want to reach French fluency fast, you need OptiLingo. This proven language learning app can help you speak like a local in record time. Master high-frequency phrases efficiently, and discover how everyday French is spoken. Try FREE today!