There are countless benefits to learning Danish. Whether you want to travel, live, or work in Denmark, you'll need to know at least some Danish words. And what better way to learn Danish with today's technology than with language learning apps. But which app is the best to learn Danish? The following list is the most up-to-date for the best apps and online courses to learn Danish. Reach fluency in record time with these amazing Danish mobile apps.
Best Apps to Learn Danish
1. Mondly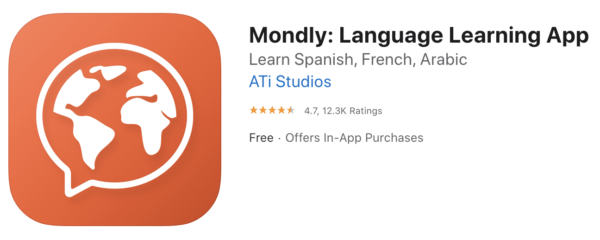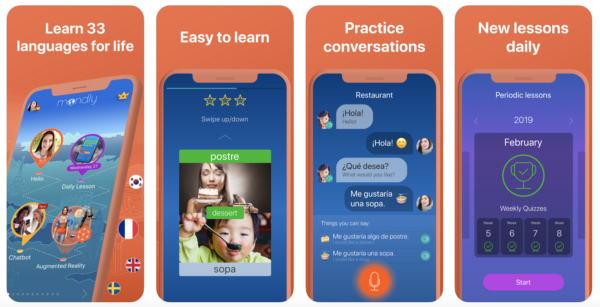 Mondly is a very effective language learning app. It features 33 languages, and Danish is one of them. If you want to learn Danish grammar, phrases, and vocabulary, Mondly has it all covered. Additionally, Mondly's special feature is the "Voice Chatbot". This application lets you "talk" to a robotic "native speaker". That's almost like getting a real local to practice with you.
Check out Mondly on Apple or Android.
2. HelloTalk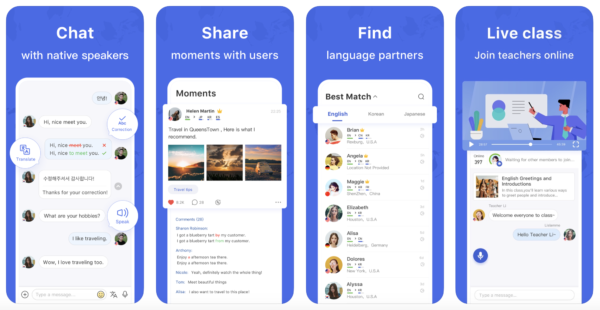 With HelloTalk, you have the chance to talk with a real Danish speaker. Not a robot. This app connects you to locals in Denmark, so you can practice your speaking skills and pronunciation naturally. In return, you can teach Danish locals how to speak English. It's a win-win for everyone.
In case you're worried about not understanding your new Danish friend, HelloTalk features a translation service too. On top of the language lesson, you can also get cultural insight with them. Get recommendations for local attractions, and gain valuable Danish knowledge at the same time.
Check out HelloTalk on Apple or Android.
3. OptiLingo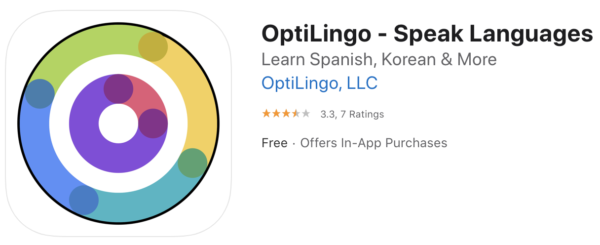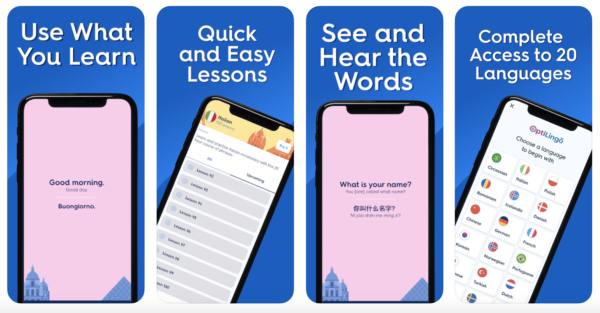 A list of the best apps to learn Danish wouldn't be complete without OptiLingo. This app offers you a scientifically-backed language learning program that prioritizes speaking over typing. We focus on high-frequency phrases, which means you'll learn exactly how the locals speak. Don't waste time trying to learn unnecessary Danish vocabulary, just stick to the essentials.
OptiLingo is also the only language-learning platform created out of the desire to save a dying language. After 10 years of researching and trying out various language-learning methods, Jonty Yamisha created the platform to teach others his ethnic language, Circassian. But, his methods work for every language. This secret is what makes OptiLingo unique, and the best app to learn Danish.
Download OptiLingo on Apple or Android.
4. Babbel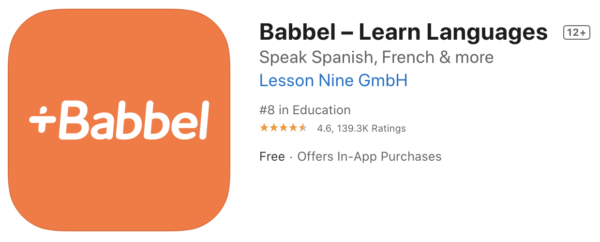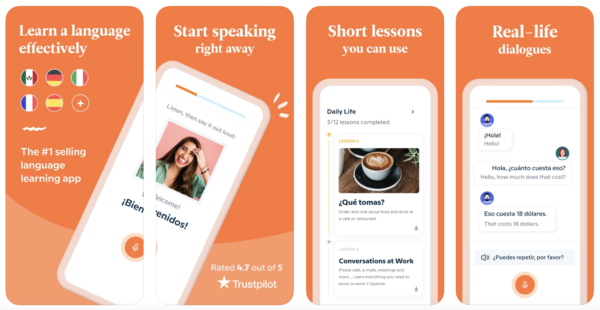 To learn the basics in the Danish language effectively, Babbel is a great choice. It's suitable for beginners, especially for travelers. The useful vocabulary makes this app ideal to get around in Denmark. And the integrated speech recognition tool helps people improve their pronunciation skills. If you want to improve your vocabulary and knowledge of the Danish language, you can scale up to level three in the Babbel application.
Check out Babbel on Apple or Android.
5. Memrise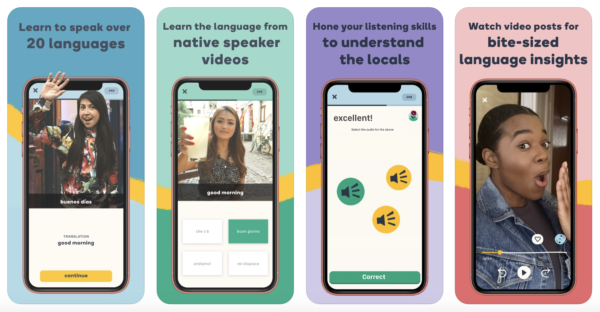 If you are interested in learning Danish and you are a beginner, you should opt for the Memrise app. In the first level, you will learn about the expressions commonly used in the Danish language. As you progress from one level to the next, you will become more conversant with Danish grammar and vocabulary.
The Memrise app has numerous features that ensure each reader has an awesome experience while using Memrise to learn Danish. You will also get a chance to watch the Danish tutorials from more than 20,000 native Danish speakers.
Check out Memrise on Apple or Android.
6. FunEasyLearn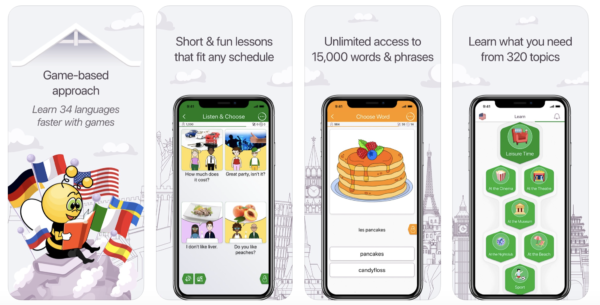 FunEasyLearn is one of the applications that will help you to improve on your Danish vocabulary. While using the FunEasyLearn app, you can hear the words slowly or at normal speed. This can help you understand Danish better as a beginner.
Using the speech-recognition feature, each user can perfect their pronunciation skills. The illustrations in the FunEasyLearn application are also colorful that is why people say this app is addictive. If you like gamified language learning, FunEasyLearn is a good app to learn Danish. Just be careful that you actually progress, and not play your language learning time away.
Check out FunEasyLearn on Apple or Android.
7. Innovative 101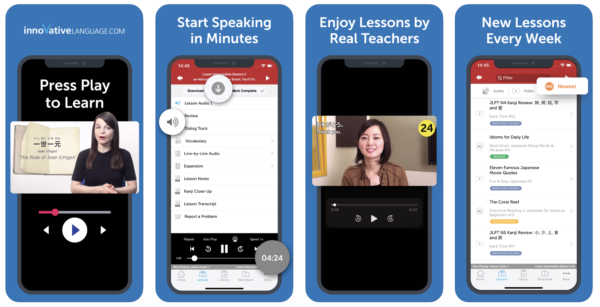 Since the inception of the Innovative 101 application in 2005, people have downloaded more than 500 million lessons. Through the Innovative language app, you can learn Danish pronunciation. Audio clips and pronunciation guides can help you perfect your Danish speaking skills.
You will also learn how to write in Danish using the Innovative 101 app. Engaging video tutorials guide you through Danish writing. And podcasts can help you with your listening skills too. Additionally, this app also tells you about Danish culture, so you can gain valuable cultural insight from Denmark.
Check out Innovative 101 on Apple or Android.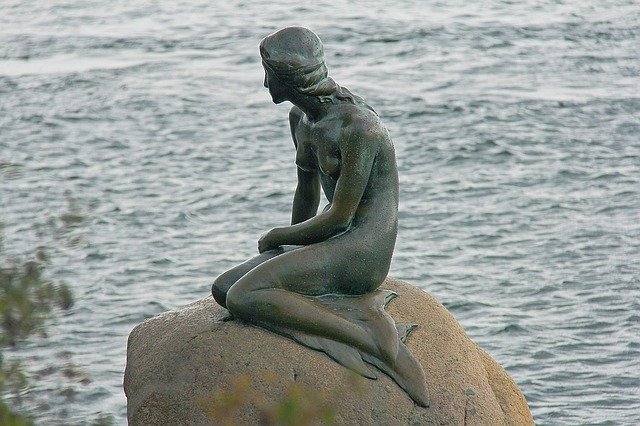 Best Online Course to Learn Danish
1. IA Sprog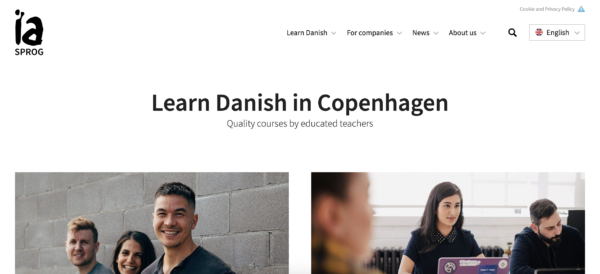 IA Sprog was established in the 1970s. It was founded as a school that would help the Turkish immigrants learn Danish as they moved to Denmark. According to their statistics, more than 6,000 foreigners have signed up for the IA sprog classes. This online course also caters for all levels of Danish learners. The only catch: you need to be fluent in English. So, as a native English speaker, this should be no problem.
Through this application, you can peruse through instructional videos and films. The exercise is very interactive since it involves practicing vocabulary, reading, writing, and listening. You will also engage in sound recording for your pronunciation practice. Every student has a personal instructor who will always issue some feedback through Skype sessions.
Check out IA Sprog.
2. Studieskolen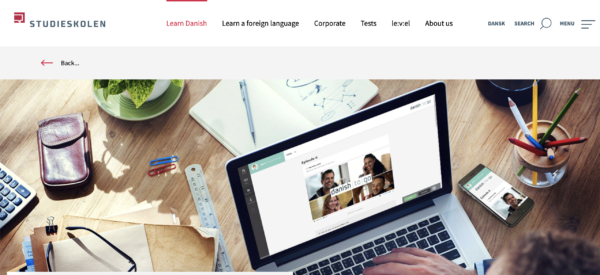 The Studieskolen online course is suitable for all levels of learners. You can learn the Danish language once a week by attending an online class. As the class progresses, you will learn more about pronunciation and communication skills in Danish.
In Copenhagen, Studieskolen is a popular language school. For locals, they offer classes in different languages. Although the courses at the school are somewhat demanding, the end result is complete fluency. If you choose this online course to learn Danish, you'll definitely succeed.
Check out Studieskolen.
3. LearnOasis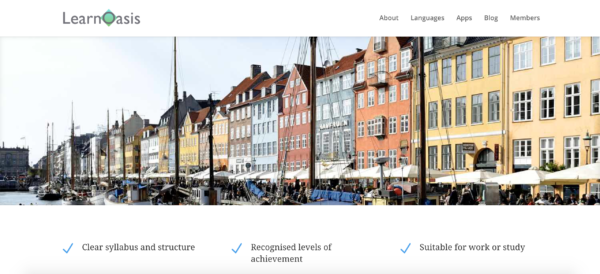 The LearnOasis online course is a great way to learn Danish. If you want more than simple vocabulary, this online class provides a deeper look into the language. At LearnOasis, you will go through three levels before becoming an expert in the Danish language. The three levels are Entry Level, LearnOasis Danish, and the Danish Pro.
Check out LearnOasis.
Learn Danish with the Best App
Now you have a selection of the best apps and online courses to learn Danish. Ultimately the best app to learn Danish depends on you. What brings you closer to Danish fluency the fastest is the best for you personally. So, feel free to try them, and experiment.
But, if you want to start learning Danish with an app that's built on science, you should start with OptiLingo. You'll learn authentic Danish, and remember your lessons effectively. And when you're in Denmark, you'll have plenty of self-confidence to talk to the locals fluently. To begin your journey to fluency, download OptiLingo today!