Discover the Basics of the Arabic Language
Arabic is an old and beautiful language. And it's one of the most important languages today. With its rich history, interesting sound, and current popularity, it's definitely a language worth learning. These fascinating facts about Arabic can highlight just how special this language is. Here are the basics of the Arabic language everyone should know about.
1. What Language Family Is Arabic In?
Arabic is part of the Afro-Asiatic language family. Also, it's a Semitic language as a closer subcategory of the family. As a result, Arabic is closely related to Hebrew, Aramaic, and Amharic.
2. How Many People Speak the Arabic Language?
Arabic is the 6th most spoken language in the world. There are at least 270 million people worldwide who speak Arabic natively, or at a fluent level. (Some estimates even go above 300, or even 420 million).
With this many Arabic speakers worldwide, it's really valuable to learn. You can unlock countless opportunities by speaking Arabic. Luckily, reaching Arabic fluency doesn't even take long.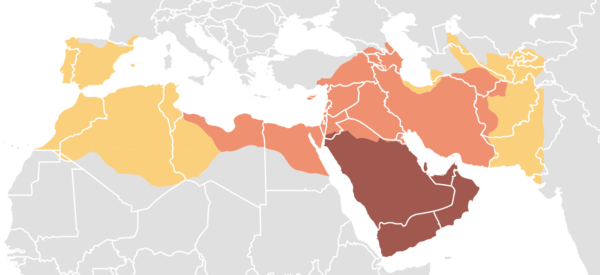 3. Which Countries Speak Arabic?
Arabic is the official language of 25 countries, making it very widespread in the Middle East and Northern Africa.
This is a list of countries that have Arabic as an official or co-official language. It shows the population and the number of Arabic speakers within the country. With this information at hand, you can get a good idea of how many Arabic speakers you could have the chance to meet and talk to if you speak Arabic fluently.
| | | | |
| --- | --- | --- | --- |
| Rank | Country | Population | No. of Arabic Speakers |
| 1 | Egypt | 100,000,000 | 82,449,200 |
| 2 | Algeria | 41,701,000 | 40,100,000 |
| 3 | Sudan | 40,235,000 | 28,164,500 |
| 4 | Iraq | 36,004,552 | 22,908,120 |
| 5 | Morocco | 35,250,000 | 25,003,930 |
| 6 | Saudi Arabia | 30,770,375 | 27,178,770 |
| 7 | Yemen | 23,833,000 | 14,671,000 |
| 8 | Syria | 20,956,000 | 17,951,639 |
| 9 | Tunisia | 10,982,754 | 10,800,500 |
| 10 | Somalia | 10,428,043 | 3,788,000 |
| 11 | Chad | 10,329,208 | 1,320,000 |
| 12 | United Arab Emirates | 9,346,129 | 3,607,600 |
| 13 | Jordan | 6,655,000 | 5,083,300 |
| 14 | Eritrea | 6,380,803 | 249,700 |
| 15 | Libya | 6,244,174 | 4,526,000 |
| 16 | Lebanon | 4,965,914 | 4,180,000 |
| 17 | Palestine | 4,484,000 | 3,762,076 |
| 18 | Oman | 4,055,418 | 2,518,816 |
| 19 | Mauritania | 3,359,185 | 3,140,000 |
| 20 | Kuwait | 2,789,000 | 1,735,000 |
| 21 | Qatar | 2,155,446 | 1,215,900 |
| 22 | Bahrain | 1,343,000 | 690,302 |
| 23 | Tanzania | 1,303,569 | |
| 24 | Djibouti | 810,179 | 97,900 |
| 25 | Comoros | 798,000 | |
4. How Many Arabic Dialects Are There?
Dozens of countries have Arabic as their official or co-official language. Spanning across the entire Northern part of the African continent, the widespread use of Arabic is clear. If so many people from many different countries speak it, there are bound to be a lot of dialects.
Officially, there are 30 dialects of Arabic worldwide. And regional accents vary of course too. But, lucky for learners, the written form of Arabic is mostly universal between these dialects. Globally, there are roughly four broad categories into which regional dialects of Arabic fall into. These include the following:
Arabic of the Maghreb: North Africa
Egyptian Arabic: Egypt and Sudan
Levantine Arabic: Lebanon, Syria, Jordan and Palestine/Palestinians in Israel
Iraqi/Gulf Arabic: Iraq, UAE, and Kuwait
As a language learner, you may wonder which dialect you should learn. This is an important topic of discussion between Arabic experts. The most often repeated advice is to follow Modern Standard Arabic. That's because any Arabic speaker will understand Modern Standard Arabic. Regardless of their dialect. But, if you insist on learning a dialect, Egyptian is your best bet.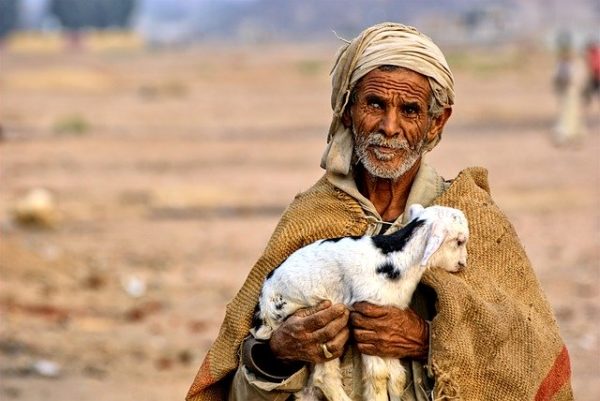 5. How Old Is the Arabic Language?
Arabic is one of the oldest surviving languages today. The first written evidence of Arabic dates back to 512 AD. This makes Arabic at least 1500 years old. During this time, there were a lot of changes in the Arabic language. But, one piece of written Arabic survived in the same condition as its spoken form: the Qur'an.
This religious text is the defining scripture of the Islam religion. This form of Classical Arabic is the language of literature and poetry. So, a lot of language learners choose Arabic to comfortably read the Qur'an. The basics of the Qur'an are all written in Arabic.
6. Is Arabic a Hard Language to Learn?
No, Arabic isn't hard to learn. And it's definitely not impossible. Millions of learners chose Arabic as a second language. Thanks to its widespread use, there are a lot of resources and materials you can use to reach fluency.
Arabic has a completely different writing system than English. And it also has a few different sounds than what English speakers are used to. But, none of these make Arabic an impossible language to learn. With enough time, effort, and motivation, you can learn Arabic easily. Plus, getting the basics of Arabic down is a very quick process.
7. How Long Does It Take to Learn the Arabic Language?
There's no clearcut answer to how long it takes to learn a language. That's because language learning is a process that never really ends. But, there's definitely a point where you reach fluency. However, how fast that time comes depends on the language, the learner, and the resources you use.
But, if you want a number, you can have the US Foreign Service Institute (FSI) estimate. This calculation takes the difficulty of the language compared to English. Arabic is a Category V language according to the FSI. Which means you'd need 2200 hours or 88 weeks of study to master Arabic fluency.
However, what this estimate doesn't take into account everything. It doesn't know your motivation, enthusiasm, and using the right language learning method. And once you know all the basics of Arabic, building on that knowledge is even faster. So, please, take these numbers with a grain of salt.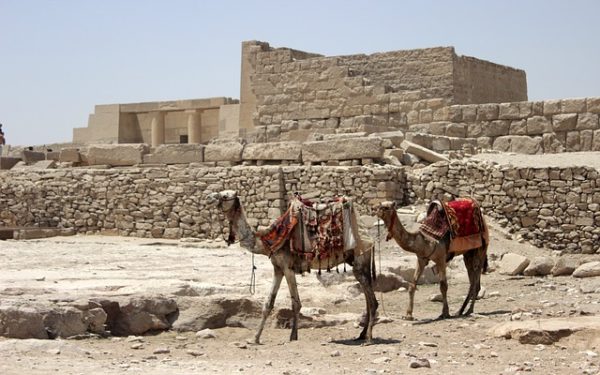 8. Is the Arabic Alphabet Complicated?
Is the English alphabet complicated? For someone who grew up with the Arabic alphabet alone, probably. In other words, the Arabic alphabet isn't complicated. It's the natural way to write the language. But, as a language learner, mastering the Arabic alphabet is the first step of your journey.
There are 28 letters in the Arabic alphabet. The Arabic alphabet is almost an abjad, a writing system without vowels. In traditional abjad, the reader fills in the appropriate vowels between the consonants. But, the Arabic alphabet does have one vowel, making it an impure abjad.
The Arabic alphabet is more than just a writing system. Instead, it's more like an art form. For instance, to this day artists use these letters in calligraphy, graffiti, and urban design.
Learn the Basics of Arabic Easily
The basics of Arabic really show how beautiful this language is. But, learning it can seem very daunting. The trick is to view Arabic as any other language. It's a form of communication. So, if you learn the most common words and phrases, you'll be able to communicate with Arabic native speakers fluently. The best app to find that part of the Arabic vocabulary is OptiLingo.
OptiLingo is the app that gets you to Arabic fluency in record time. Above all, don't waste your time learning unnecessary phrases. Start speaking useful Arabic from the first lesson, and get comfortable with the language fast. Achieve Arabic fluency faster with OptiLingo!