Learn With The Top Korean Podcasts
If you're learning Korean, it's crucial that your listening skills are up to speed. You need it to quickly understand native speakers. And one of the best ways to accomplish this is by enhancing your listening skills with Korean podcasts.
Podcasts are often free and very entertaining. And, you can listen to them flexibly. Tune in to a Korean podcast on your commute, in the gym, or even when you're cooking. Podcasts not only expose you to the language, but they will also give you some insights into the country's culture. If you're ready to reach fluency, then you need to check out these great Korean podcasts!
Best Korean Podcasts for Beginners
If you don't speak a word of Korean, then you need to listen to interesting podcasts aimed at beginners. Many of the ones listed below work as Korean language lessons and offer supplemental materials to help you really make progress toward mastering the language. Check them out:
1. KoreanClass101
KoreanClass101 is a comprehensive resource by the same team behind the popular Pod101 courses. This is a subscription-based site with rates starting at $8 a month.
The site offers over 1,500 audio and video lessons, each around fifteen minutes. You can start at the "absolute beginner" level or skip ahead to the intermediate or advanced material if you already have some understanding of Korean. There's also a mobile app to help you keep up with your lessons on the go and downloadable PDFs of the episodes. You can also take advantage of lesson notes, flashcards, and line-by-line audio recordings.
2. Talk To Me In Korean
The Talk To Me In Korean podcast has great reviews from people studying Korean. The podcast has audio courses available for sale individually or as a package. There are also lots of free episodes you can listen to on platforms like Spotify, iTunes, or Soundcloud.
Based in Seoul, the Talk To Me In Korean team constantly produces new content. That means you can be sure that the podcast is up-to-date. The team is also younger and the episodes are less stiff and formal than some other language lessons you'll find out there.
You can access most of the content on your smartphone, but you can also find printed workbooks too. The podcast features topics like the problem of "micro-dust" in South Korea and how to speak to your boss in Korean. So, you're bound to find something useful if you're interested in or moving to Korea!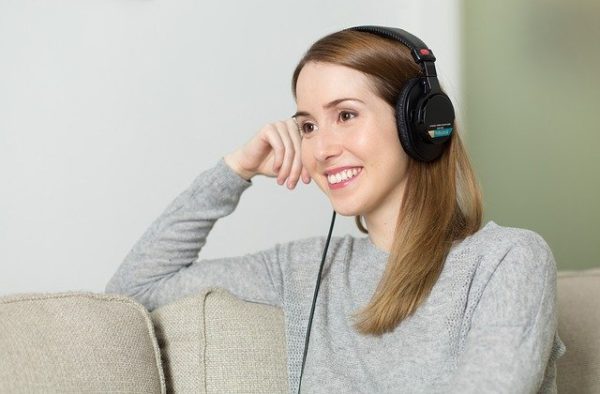 3. Let's Learn Korean
If you're looking to learn the basics from a free series, Let's Learn Korean is a great place to start. It's produced by KBS World, a South Korean broadcasting company. It's designed for both native English speakers and people who speak French, Spanish, German, and several other languages as well. You can listen to the short dialogues you'd hear at the airport, post office, or other locations you might visit in Korea.
4. Learn Korean the Easy Way
This Spotify playlist has nine complete lessons ranging from 10 – 90 minutes in length. You'll want to keep in mind that the episodes use the Roman alphabet to introduce you to the sounds of Korean. That's a helpful shortcut for beginners. But at some point, you'll want to familiarize yourself with Korean Hangul.
5. Korean Champ
Korean Champ is a somewhat dated podcast that ended after eleven episodes. But the host still addresses some interesting topics. The podcast is good practice if you want to train your ear to understand Korean phrases with an English-speaking host to guide you.
6. Survival Phrases
The Survival Phrases podcast is no longer active as well. But, it has some good material in the archives. The series is all about simple phrases that might be useful for South Korean tourists, like "where is the bathroom?" and "I'm sorry". There is no advanced content on this podcast, but it's a great primer for further lessons.
The lessons are never dull and have a ton of information about Korean words, phrases, grammar, and pronunciation in a real-world context. There are no transcripts available but the host does a good job discussing the nuances of the language and breaking down new sentences.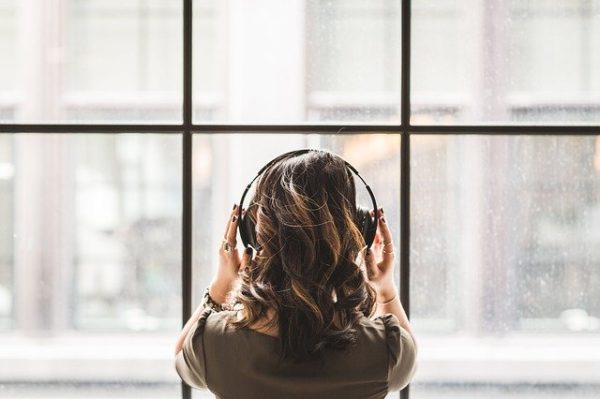 Top Podcasts for Intermediate and Advanced Learners
7. Korean Famous Podcast
Don't have time to research the best podcasts to listen to? The Korean Famous Podcast is an app that curates popular podcasts from Korean broadcasters. The app's intuitive interface lists and details each podcast in Korean so you can conveniently see its content and editorial style before committing to anything.
Korean Famous Podcast lets you download and listen to any podcast of your choice without leaving the platform. It doesn't get much more convenient than that! In addition, the app lets you choose from a variety of topics, lengths, and formats to keep it interesting and ensure that you'll find what you want. That's perfect if you're looking for fresh suggestions and authentic Korean content that suits your style.
8. Sponge Mind
Sponge Mind is one of the most popular Korean language-learning podcasts available. They record every episode in both English and Korean. That means you can listen to it in English first to get familiar with the subject matter and then listen to it in Korean. The podcast doesn't use traditional language-learning techniques, so it may take some getting used to. But the subject matter is always interesting and the hosts do a good job of keeping the listener engaged.
9. Korean Listening Practice
The Korean Listening Practice app has audio content for listeners at any skill level. You'll hear native speakers demonstrating common phrases and the correct pronunciation of Korean words. You can easily choose between beginner, intermediate, and advanced difficulty levels.
10. Sparkling Korean
Sparkling Korean is an intermediate podcast that has about fifty episodes covering a variety of topics. You'll learn how to talk about the weather, date, and time. This podcast may be too advanced for beginners, but the host speaks slowly enough for intermediate speakers.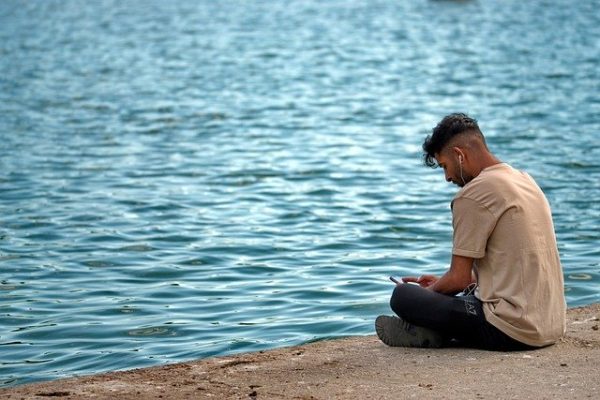 As you can see, there is a wealth of podcasts available to help immerse you in the Korean language and culture. It may seem overwhelming at first, but with some time and practice, you'll be speaking Korean in no time. But how do you get the most out of each lesson? After all, you need a strategy to help ensure every language lesson you have guides you towards fluency faster. 
How To Learn Korean with Podcasts
Listen to what you like: Find Korean podcasts that work best for you and discuss topics relevant to your interests. The podcast you choose should also match your level of fluency. If you choose a podcast that's too simple or complex you'll end up tuning out and not focusing on the material.
Read while you listen: Use a Korean learning book to supplement your podcast. Or if the podcast has a transcript, read along as you listen. Listening to podcasts is a great first step. However, it's important to pair each lesson with content that teaches Korean grammar and vocabulary, especially in the beginning.
Take notes: As you listen, take notes of difficult sentences and new words so that you can look them up in the dictionary. Once you've reviewed your notes, you should listen to the podcast again to activate and reinforce what you've learned. If you're able to understand more of what you hear with ease, you've done a good job!
Make it a habit: The key to anything that you study is regularity. You should listen to your podcast whenever you have some extra time. Find moments where you can sit down and listen. And if you live a chaotic or very busy life, then learn how to steal back time to help you reach fluency.
What's the Best Way to Learn a New Language?
While podcasts can raise your listening skills in Korean exponentially, you need more to achieve Korean fluency. You need to speak the language to be comfortable. And if you want to combine listening with speaking, you need to check out OptiLingo.
OptiLingo gives you the most common Korean phrases and expressions, so you know exactly how the locals speak. But what's even better, you get to listen to these. Then your task is simply to repeat them. This way you'll start speaking from the first lesson and build your confidence in speaking Korean. OptiLingo's is the best way to learn a language if you'd like to see results fast. Try OptiLingo today!