It's an interesting time to be a language learner. Every day, the wealth of language-learning resources continues to grow. At the same time, enrollment in foreign language classes continues to drop. But also, with all the language-learning resources available today, there appears to be growing interest in learning a new language. And yet again, English continues to spread as the lingua franca, with more and more people learning it every day, spreading the notion that learning a new language isn't all that necessary. 
The world we live in seems to be both shrinking in size while increasing in complexity. People are more connected, but also more distant. It's easier to find people who agree with you. And yet, the opposition feels like it's just around the corner. There's a trend to embrace only those who are similar. But, there's also a growing drive to explore a world steeped in differences.  
These polar opposites place language learners in an interesting position…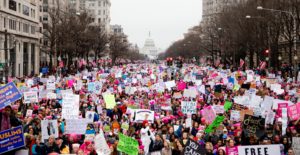 Being a language learner now means more than "rapidly reaching fluency". It's a form of social responsibility. We live in the Golden Era of Language Learning in an increasingly globalized world that somehow both simultaneously promotes and discourages language learning. 
As a result, polyglots have an increasing responsibility to spread awareness while closing social divides. But navigating this "Polyglot's Paradox" becomes increasingly challenging as you try to follow through on these expectations. Luckily, you can find the solution in the very tool foreign language learners strive to perfect: a deeper understanding of languages. 
The Golden Age of Language-Learning
It's never been easier to learn a language. You don't need to sit inside a classroom, waiting nervously for your teacher to call on you anymore. Nor do you need to pay for fancy lessons or go on a mission to hunt down resources to finally learn a language. You also don't need to waste time and money traveling to a foreign country. (In fact, immersion is not as effective as people think.
Instead, you have almost instantaneous access to a goldmine of language learning resources at your fingertips. And out of all these, the explosion of language learning programs and mobile applications illustrates this the best.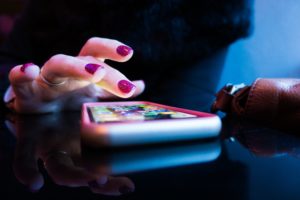 If you want to reach fluency in a new language, then you have a lot of options. With paid language learning programs, free applications, and the ease of access to native language material, it's never been easier to expose yourself to a new language. In the Golden Age of Language-Learning, there are many fascinating and effective resources for people eager to reach fluency in a new language.
Major Free Platforms
There are several "free" applications you can quickly download to learn a new language. These apps usually get revenue through ad placement inside the app or selling full-access versions that are ad-free. Their portability, low barrier to entry, and gamification of language-learning make them a popular choice for people starting out on their journey to fluency.
AccelaStudy:

Each language has its own, separate app. The app provides audio quizzes, flashcards, spaced repetition, and other learning methods for users.

Beelinguapp:

Users can learn through reading, choosing from 24 free stories in various target languages with easy access to side-by-side translations.

Busuu:

Users get support at different levels from Traveler to Upper-Intermediate. They learn common phrases along with vocabulary in both isolation and sentences. 

Duolingo:

Users learn through texts, pictures, and audio clips, all with a heavy focus on translation. Lessons increase in difficulty based upon performance. 

Memrise:

Users experience various words and phrases with increasing difficulty by putting them into new sentences with similar words while also mixing them up for variety.
Major Paid Platforms
For language learners who want to invest in high-quality, expansive language learning products, there are several platforms out there. These offer single purchase and subscription-based services to learn a new language. They vary in strategy and value for the price. 
Rosetta Stone:

As one of the most well-known brands out there, it uses colorful picture flashcards for vocabulary drills while avoiding translation type activities.

$179 for one course.
Fluenz:

Users experience courses as a series of videos with an instructor, making it feel more like a language-learning classroom.

$187 – $408 depending on the package. 
Pimsleur:

Courses follow

the Pimsleur Method

and use audio recording and repetition to teach languages over increasing durations of time.

$14.95 – $19.95 per month.
Babble:

Users experience interactive dialogues through a system of ordered courses that increase in difficulty.

$6.95 – $12.95 per month.
Rocket Language:

Users follow a step-by-step approach that focuses on recall, speaking, reading, writing, and comprehension of a target language with culturally-based lessons.

$149.95 – $449.85 depending on the package.
LingQ:

Users design their own path to language learning through various native texts, reading and listening along in the target language based on interest. The interface tracks exposure to words and regularly tests users on them.

$7.99 – $12.99 per month. 
Non-traditional Language-Learning Platforms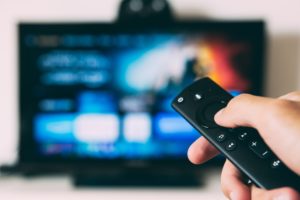 Language learners also don't need to stick with phone applications. Having access to the internet means being able to find virtually any kind of native text you need to learn a language, even if that was never the intended purpose of the platform. These platforms allow you to experience language like a native, immersing yourself in a language learning experience. 
Examples of non-traditional language-learning platforms:
Internet

: Web browsing makes it easy to find resources like

language learning blogs

that expose learners to high-level content, tips, and tricks to help them rapidly learn a language. And Google Translate makes translation effortless (even if it's not always 100% accurate).

Netflix and TV:

It's now easier than ever to

learn a language by watching popular TV shows

or movies in a foreign language. This keeps language learning exciting and fun for people who prefer media over an instruction-based approach.

Youtube:

Polyglots and language learners have created 1000s of videos highlighting the difficulties of language learning and how to overcome them. These resources can be interactive and detailed, but also short enough for people to remain focused. 

Social Networks

: Some applications, like

Tandem

, put you into direct contact with native speakers. Apps like

Meetup

,  show you people with similar interests. You can also follow groups or people on Facebook, Instagram, and LinkedIn who speak in your target language easily.

ebooks

: You don't need to go to the library to find books in your target language anymore. You can just access them online. Once you quickly download them onto your e-reader, you can read the text, highlighting and defining words you don't know. 

Podcasts

: There are numerous podcasts out there both in various languages, geared to both language learners and native speakers on a variety of topics. 

Audiobooks:

Services like Audible offer audiobooks in various languages that learners can listen to, reading along, practicing comprehension. 

Numerous Other Tricks:

There's no limit to how much technology you can use in a day. For instance, you can change the settings on your phone, computer, and email to the target language for more practice.
Speaking a Second Language Has Never Been More Helpful
Suddenly, the world feels smaller, more connected. Sure, you've been able to make international calls for some time. But now there are now more ways to stay connected. Chatting, sending texts, and sharing videos and images has never been easier or more instantaneous.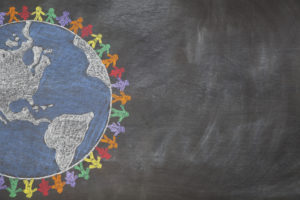 With cameras on nearly every phone and roughly 3.48 billion people using social media, it's easier to communicate with people from all walks of life. Nowadays, people from far away places no longer seem like some distant thought. They're real, tangible, and exist in our very lives. As a result, there have been major shifts in how we live our lives.
Cheaper Travel Means More Opportunities
Traveling is cheaper. While you certainly won't save as much as you would have on a flight 10 years ago, you can still find them relatively cheap. Using services like Skyscanner with it's "Everywhere Search", you can quickly save money on a flight to a foreign country. Low budget airlines and mile hacking make travel cheaper too. 
Millennials have also changed travel. They go for longer journeys, opting for remote locations over the comfort and familiarity of big cities. Backpackers prefer hostels to hotels, putting them in direct contact with other travelers. They share ideas, hopes, dreams, and stories with their fellow travelers. And as they fill up their Instagram feed, they inspire others to follow suit.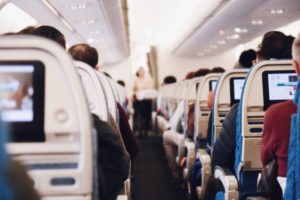 Eager travelers searching for ways to prepare for their new, life-changing journeys, watch YouTube videos and read blogs to prepare. As they learn tips and tricks to get them ready for their adventures, they quickly discover one of the best ways to prepare: learn a new language.  And because they're often looking to stretch their money for as long as they can, they opt for free or affordable language-learning applications they can download to their phones. 
More People Are Mobile
Travel isn't simply just a cure for wanderlust, it's a way of life for an increasing population. The rate at which people immigrate continues to increase, according to the UN. By 2019, the number of international migrants will reach 272 million. Reasons for this are varied but seem to stem from a growingly globalized world. As a result, people from all over the world see the borders of countries more as a suggestion than as a defined barrier. 
With immigrants comprising 3.5% of the global population, there's an increased chance of meeting and interacting with someone who speaks a different language. Even the US isn't spared from a multilingual world. By 2050, the country could have the highest population of Spanish speakers in the world. The world is rapidly becoming a multilingual landscape where multilingual communication continues to become a necessity.
The Role of Refugees in Crisis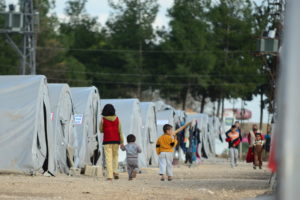 War combined with social responsibility has left many areas of the world taking in an increasing number of refugees. There are over 70 million refugees in the world today. And that number increases at a rate of 24 people a minute (34,000 a day) forced to flee their homes because of war and other unsafe living conditions. As a result, this mass exodus of local populations rapidly pushes people of different cultures and different languages closer and closer together. 
The Effects of Language on International Business
All of these trends point to a more connected world. Businesses know the benefits of doing international trade. And they know how much money can be lost if they ignore foreign markets. Consequently, there's a stronger push to connect with businesses spread out across the world. 
More people from more countries interact now than ever before. And while English may be the current lingua franca, there's value in knowing other economically powerful languages, like French, German, and Chinese. Knowing the local language of countries with strong economic markets makes you an asset, providing a competitive edge. This is because businesses often prefer to interact with companies where communication is clear. 
Continue to Part 2 of the Polyglot's Paradox