Spanish Media
By OptiLingo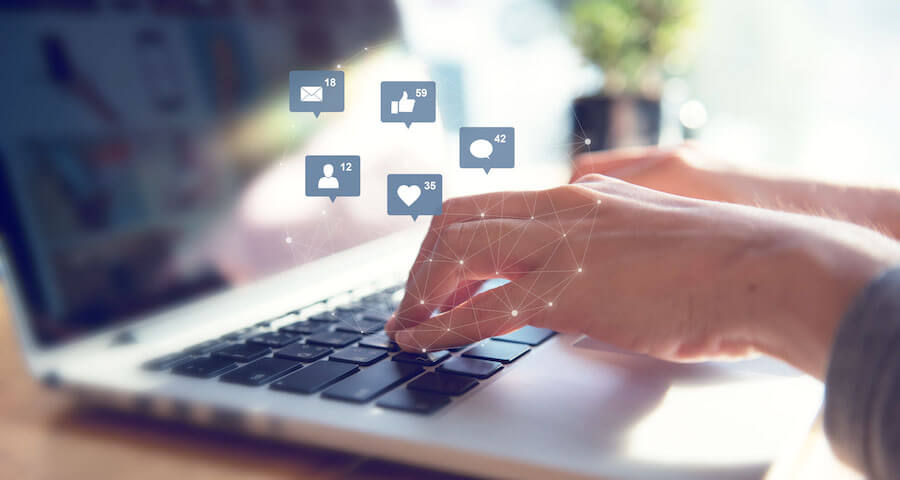 How Does Latin American and Spain Get Their News?
Before you begin working your way to foreign language fluency, it helps to understand the culture behind the language you're learning. After all, language exists to help a group of people express their ideas and beliefs. Spain is an old country with a rich history and culture. As you begin your Spanish language program, gaining a strong grasp on this history, the values, and the etiquette will help you rapidly achieve success. In particular, there is a wide range of media available to Spanish speakers throughout Latin America and Spain.
Mexico's Offering of English Media
Of the millions of people that reside in Mexico, many of them are expats from the US. These expats tend to predominantly support English-speaking media. As there are so many consumers that read these publications, a lot of the newspapers and magazines offered in Mexico are popular publications from the US. Publications like the New York Times and the International Herald Tribune are commonly featured on newsstands in restaurants, grocery stores, and anywhere regular publications are likely to be displayed. Generally, because these English-speaking publications are brought to Mexico from the US, they are often a day or two behind the publishing date.
In addition to the popularity of the publications from the US, Mexico has a significant amount of its own publications that are published in the country. The News is primarily an English-language paper but is printed and based out of Mexico's capital, Mexico City. The News is available Monday through Friday, often found around upscale or touristy areas in the city, as well as offered online. The cities that have a disproportionate amount of expatriates from Canada and the US offer their own weekly papers, like the Ojo del Lago and the Guadalajara Reporter. These weekly papers generally feature local events and the like, allowing residents to keep up with the latest happenings in their neighborhood, while also providing tourists with information on authentic events to partake in during their stay.
On TV in Mexico
In the Mexican television industry, the two most popular media corporations are TV Azteca and Televisa. Both have two channels each that show gossip, entertainment, news, game shows, and reality TV. Both Televisa and TV Azteca show US programming as well, including dramas, sitcoms, and cartoons that have been dubbed in Spanish.
Mexicans are starting to watch more of their television with cable or satellite. The companies that are predominantly used include SkyTV, DirecT, and Cablevision, offering their customers entertainment from the UK, US, and Canada. This allows customers to watch their favorite shows, no matter what country the shows are aired in.
Similarly, the popularity of streaming services like Hulu and Netflix has made it easier for people to access their favorite movies and shows from all over the world. This has created a shift in the way that Mexicans consume television as more and more are turning to the Internet for their viewing needs. As the TV watchers of today use popular streaming services and other apps on the Internet to consume media, companies are starting to recognize the potential for growth through these services. Many of the more traditional media companies in Mexico are turning to the Internet to reach a broader audience.
Media Consumption
The way people consume media is changing all over the world, and Latin America and Spain are no different. These days, consumers choose to watch their television with cable, satellite, and traditional television, as well as using the newer streaming services to watch shows and movies. The media industry itself is becoming more open to new technology and competing companies throughout Latin America, as tastes in entertainment continue to change.
Interestingly enough, older media conglomerates like Televisa still have their hold on the media industry in Latin American countries. As the largest creators of telenovelas in Latin America, it is no coincidence that Televisa is a huge supplier of programming for cable and television companies throughout Latin America and the US.
When it comes to using the media for entertainment, there are countless options available for Latin Americans. However, when considering media as a resource for the news, there is a stark reality that any member of its industry faces. For reporters and journalists, this area of the world has been described as one of the most violent and dangerous parts of the world. According to Reporters Without Borders (RSF), Latin American countries pose a huge risk to many media professionals that travel there to cover a story. Since 2000, over 100 media professionals have been killed while trying to cover stories there. Journalists living in these countries still face harassment and intimidation on a regular basis.
Other Media Options
Radio is still a major source of communication in Latin America. Whether a station is playing the top songs in the world or the latest international news, many Mexicans still use the radio on a regular basis. Mexico is home to Latin America's largest network of radio stations that are primarily Spanish-language. These stations feature the latest news as well as popular music like Spanish rock, pop, and mariachi, as well as popular hits in the US. Many companies offer their consumers the option of using satellite stations to stream radio from other countries.
Several religious organizations and cultural interest groups also use the radio to communicate with followers locally and across Mexico. These stations broadcast content like church services, religious music, sermons, news, and entertainment in specific indigenous languages, like Mixtec, Maya, and Nahuatl.
In addition to the radio, print is still a very popular form of media in Mexico. Many magazines and papers offer excellent coverage, both nationally and internationally. The most popular sources for printed media in Mexico include El Economista, El Nacional, El Universal, El Financiero, and El Sol de Latin America and Spain. Typically, citizens turn to newspapers to learn about current events in Mexico and around the world. Many of these papers are offered either online or in person.