The Spanish Culture: Art, Cinema, and Music
By OptiLingo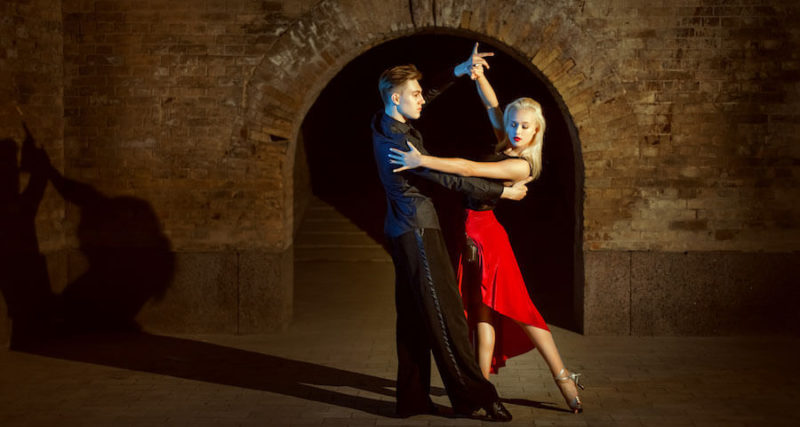 How Important Are the Arts in Spanish Speaking Societies?
Before you begin working your way to foreign language fluency, it helps to understand the culture behind the language you're learning. After all, language exists to help a group of people express their ideas and beliefs. Spain is an old country with a rich history and culture. As you begin your Spanish language program, gaining a strong grasp on this history, the values, and the etiquette will help you rapidly achieve success. In particular, Spanish speakers tent to have a great appreciation for high culture and fine arts.
Refined and Active Options for Fun
Some Spanish artists are recognized all over the world. There is a vibrant art scene in Latin America and Spain. Some of the Spanish painters and poets are praised and recognized all over the world. The music scene is also diverse with classic and contemporary musicians gracing the entertainment industry. Mariachi is their signature music. Everyone enjoys a well done mariachi song. With mariachi bands all over the region, expats will learn mariachi songs within a few months.
There are also world level galleries and museums displaying colorful folk arts and showing the culture of the Spaniards and Latin Americans. Museums should be on your list of places to visit when you need to learn more on the culture of Spaniards and Latin Americans.
There is no doubt that telenovelas are award winning. Spain and Latin America has been able to produce some of the best movie directors, actors, and cinematographers.
Football, baseball, and boxing are spectator sports. The Spaniards have come up with other sorts such as a "charreria" (rodeo), freestyle wrestling, masks, caps, and tights. Those living in the city have introduced new sports and works of art. Basketball is finding its way into many schools and in different cities. As a way of staying occupied, there is also shooting and a couple of other sports that keep people entertained. Leisure sports such as bowling, darts, and pool are awash in cities.
There are arts and sports groups that an expat can join and showcase their talent. Some of the groups have English sessions, allowing foreigners to fit in.
A Wealth of Cultural Institutions
Latin American and Spain are culturally rich and diverse. Each region is committed to the preservation of their people's history and traditional pastimes, while also welcoming modern shifts. The artwork that has been preserved ranges throughout a lengthy timeline that dates back to ancient civilizations, while modern pieces are also showcased in museums.
The number of cultural institutions across Latin America is greater than any other place in the world! Which means, the majority of the world's museums are in these regions. In addition, their streets are almost always filled with buskers and theatric performances.
One of the most popular Spanish artists is Diego Rivera. The National Palace in Spain is host to his historical murals, which tell the history of the Latin American and Spanish people. Rivera is also known for his love affair with another famed artist, Frida Kahlo. Kahlo is one of the most famous modern female artists, as her style defied boundaries posed for women in her time. Many of her self-portraits are on display today across the globe. Kahlo is an icon of Latin American and Spanish culture. Today, both of their homes are open to the public as historical sites, as well as a glimpse into their personal and professional lives.
Other notable muralists are David Siqueiros and Jose Clemente Orozco. Murals and street art have already played and continue to play an important part in Latin America's art scene. Visit Mexico City to feast your eyes on streets filled with buildings covered in murals.
An Illustrious Cinema History
Spanish cinema reached its height between the 1940s and 1950s, a period known as the Golden Era. During this period, hundreds of films were shot across Latin America and Spain, with Mexico City becoming a major hub for film. Spanish director Luis Bunuel also rose to fame during this time with award-winning films like Viridiana and The Exterminating Angel. It was during this time that comedians Cantinflas and Tin Tan rose to fame, as well as vocalist Pedro Infante. The Golden Era was rich with musical, theatrical, and comedic performances.
The 1970s and 1980s spurred a TV takeover, causing the film industry to retreat. Sitcoms and dramas took over the airways and people focused less on going out to see films. Mostly low budget indie films were produced during this time. The scene that was maintained around film cratered to a specific crowd, which also contributed to taking cinema out of the mainstream spotlight.
After a brief quiet period, a renaissance emerged when new Spanish cinema rose in the 1990s. Out of this era came international hits, including Like Water For Chocolate by Alfono Arau. In 2014, Spanish cinema reached the Oscars when Alfonso Cuaron took home a medal for Best Director. The following year, Gonzalez Inarritu also received an Oscar for The Revenant. Meanwhile, director Guillermo del Toro's film Hell Boy was receiving praise in Hollywood. New Spanish cinema continues to gain popularity among local and international populations. Many Spanish films are even shown with subtitles at big city multiplexes around the world.
Making a Social Statement Through Cinema
Spanish movies are a glimpse into Spanish society, capturing the national imagination. Director Gaz Alazraki's 2013 film The Noble Family exposes the entitlement of spoiled rich children, a real issue for some of the Spanish and Latin American population. In the story, the kids are taught the meaning of working hard, which reflects the hard-working mentality that is standard among Latin Americans and Spaniards.
Movies are used to address a variety of social issues in Spanish culture, including the topic of gender. In Carmin Tropical, the transgender community is spotlighted.
Set in the fishing village of Juchitan, Oaxaca, the film delves into a third gender commonly found in Zapotec communities that dates back to pre-Hispanic times.
In addition, Spanish history is kept alive with films, such as Like Water for Chocolate, an awarding-winning movie created by Alfonso Arau. The movie's backdrop is set during the Spanish Revolution. While The Crazy Pig looks at modern battles, delving into the drug war and the chaos that has ensued as a result.
The Brazilian film industry took off in the early 2000s. Films like City of God, a story portraying the rough streets of Rio de Janeiro, directed by Fernando Meirelles gained fans across the globe. The film was so popular that it was nominated for numerous awards and a spin-off show followed. In addition, Brazil has produced other international hits like Central Station and Elite Squad.
A Fascinating Musical Tapestry
Mariachi music grew out of the traditional cowboy lifestyle, originating out of the Jalisco state. Extending far beyond its origins, mariachi music has become an important part of everyday Spanish and Latin American culture. Mariachi music is played to serenade and celebrate, and it's the common anthem of bullfights, rodeos, weddings, and birthday celebrations. Today, mariachi can be interpreted as a national expression of Spanish and Latin American culture.
Spaniards don't just enjoy mariachi though; their musical tastes extend across a variety of genres. In fact, Spaniards and Latin Americans have embraced adaptations of rock and roll and country. In addition, traditional Spanish music continues to reign strong.
Traditional Spanish music is often associated with flamenco and classical guitar. However, the bagpipes are also a commonly used instrument in some regions. The "jota," a traditional Spanish folk dance, is performed as part of this genre. Mediterranean influences resonate throughout the sound of jota.
Even though traditional Spanish music has not been abandoned, it has certainly taken a backseat to pop music. Considered "spirit lifting" music by the Spanish, pop music is the most popular genre in Spain and Latin America. It was Concha Velasco's 1965 hit "La Chica Ye Ye" that ignited Spaniards and Latin American's love for pop music. In the years that followed, Spanish pop music became distinctive among the pop genre. Today, Spanish popular music is reminiscent of the flamenco style, but also incorporates the light-hearted essence of familiar pop music.
The Mecca of Mariachi
Salon Tenampa, a bar located in Mexico City, is a tribute to the greats of mariachi. Opened by Juan Hernandez in 1925 as a place for live entertainment, Tenampa helped popularize mariachi music. Hernandez recruited musicians from his hometown to play at the venue. Most importantly, he tapped into an underground genre that had yet to surface in the mainstream. It wasn't until the 1940s that mariachi became popular in the movies. Today, the walls of the venue are graced with the faces of mariachi's greats and include Pedro Infante, Jorge Negrete, Amalia Mendoza, and Lola Beltran.
Bars continue to be popular places for mariachi bands to perform. Patrons can usually request a song for around $10 US. In other instances, the band may pay you brief attention without asking. A traditional mariachi band includes vocalists, as well as a violin, trumpet, classical guitar, five-string guitar, and stand-up bass. Mariachi serenades are not only popular at bars, but also at weddings and birthday celebrations.
You may even be familiar with the "Ay, ay, ay" chorus in the mariachi favorite known as "Pretty Little Heaven," which has become an anthem for Spain and Latin America. Undoubtedly, mariachi is an immensely important contribution to Latin American and Spanish culture, which has even been recognized by the UNESCO Intangible Cultural Heritage list.
Today, traditional mariachi music is alive and well, while it has also fused with other genres. Lila Downs is one notable re-inventor of this style, making mariachi accessible to younger generations.