How Russians View Sports
By OptiLingo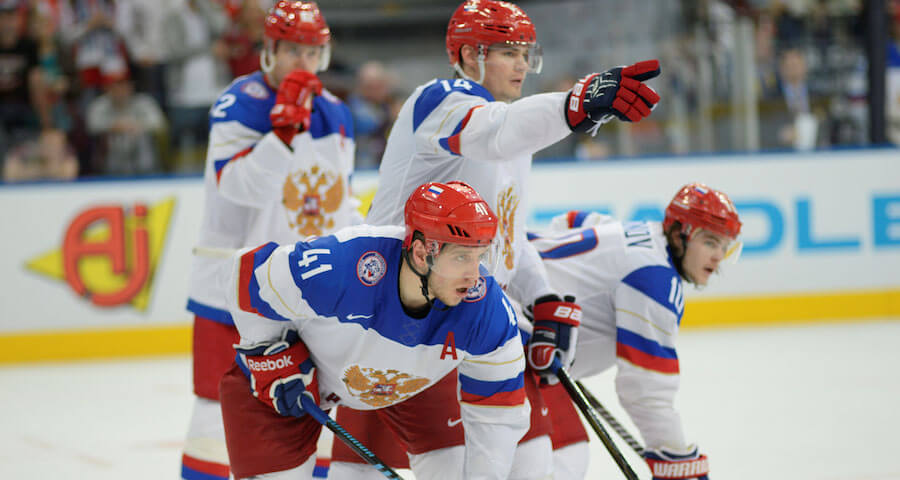 What Is the Popular Opinion of Sports in Russia?
Before you begin working your way to foreign language fluency, it helps to understand the culture behind the language you're learning. After all, language exists to help a group of people express their ideas and beliefs. Russia is a vast country with a rich history and culture. As you begin your Russian language program, gaining a strong grasp on this history, the values, and the etiquette will help you rapidly achieve success. In particular, Russians don't see sports with the same sense of zeal and enthusiasm as the rest of the world.
Sports – Take 'Em or Leave 'Em
Participation in sports may be popular in other areas of the world, but for Russia, the interest is less exuberant. Many of the occupants would much rather watch and chat about the various athletic activities with their friends and family instead of participating. However, in order to stay fit and trim, men do make an effort and may organize weekend games of volleyball or football.
When you're looking at spectator sports, football ranks the most popular among Russians. Also known as soccer, men and children also find that in addition to watching the players run back and forth across the field, they like to participate in the sporting event.
Although many deem it as an American sport, billiards is another favorite pastime, especially among businessmen. But billiards in Russia is different as they play with one set color of balls. The corner netting that the balls fall into on the billiard table are also smaller in size.
Other favorite weekend pastime for Russians is playing cards. Many enjoy card games played on the beach for their relaxation. You'll also find poker sessions a great pastime for men. Unfortunately, their wives are not so fond of their playing the game. Played with between 2 and 5 individuals, "Дурак" is a favorite Russian card game that uses a 36-card deck. The primary object of the game is for a person to get rid of their cards in their hand.
Integration of Politics into Sports
It is no secret that Russians are experts at sports. The latter part of the 20th century showed the best in Russian athleticism in every type of arena. This includes professional sport circuits, as well as, global showcases like the Olympics.
For some obvious reasons, Russian standout athletes can be found in sports like figure skating, hockey, weightlifting, and gymnastics. This has little to do with the fact that Russia is located in a colder climate, but more to do with the discipline of Russian athletes.
Political environments in the past have worked to create a culture in Russia that was defined by the whims of political and economic powers. Boris Yeltsin, along with his role as the first post-Soviet premier, was actively involved in sports. He created a specialized training organization dedicated to tennis. The Moscow Tennis Cup tournament arose from Yeltsin's love of the game. Vladimir Putin is more of an extreme sports enthusiast. During his several terms in office, he has inspired a new wave of sports in the Russian population. Martial arts and equine training have grown in popularity in recent decades.
Presently, the Russian sporting scene combines vogue international trends and hardcore sport pursuits. The interests of Russian sport enthusiasts range from downhill skiing to base-jumping and snow-biking. These types of sports are attractive to amateur crowds, but are especially popular with the upper classes. It is not uncommon for visitors to Russia who want to take advantage of sport opportunities, to find saunas and pro shops that compare with shops in Beverly Hills, CA and winter wonderlands like Tahoe, NV.
Though expensive and posh sport areas are becoming more popular in Russia, visitors can still take advantage of the country's many sport venues for affordable prices. This includes scenes that trek through Moscow's Gorky Park, Red Square, and the abundant collection of local gyms and parks.