Telling Time in Italian
By OptiLingo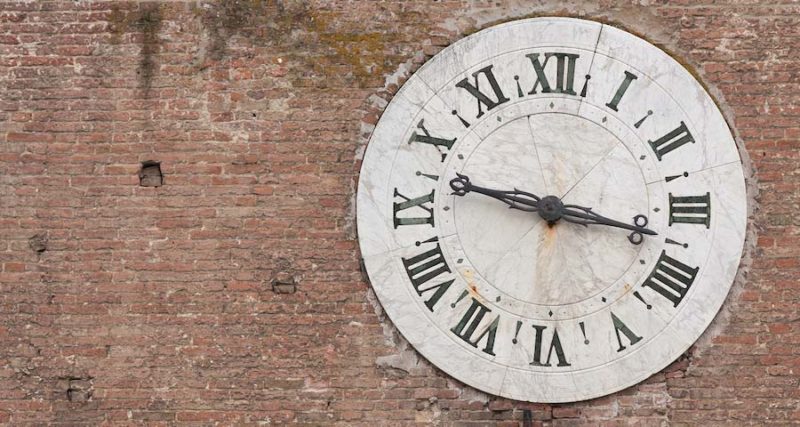 How Is Different Is Telling Time in Italian?
A Discussion of Time
Understanding how to tell time in Italian is a necessary step on your path towards foreign language fluency. When learning the Italian language, you'll need to know how to talk about time because sooner or later, you'll need to talk about it. It's pretty much an inevitability. The following are a few words and phrases that will be helpful.
| | |
| --- | --- |
| second | un secondo |
| minute | un minuto |
| hour | un'ora |
| day | un giorno |
| week | una settimana |
| month | un mese |
| year | un anno |
| decade | una decade |
| century | un secolo |
| millennium | un millennio |
| sunrise/dawn | l'alba |
| morning | la mattina |
| noon | mezzogiorno |
| afternoon | il pomeriggio |
| evening | la sera |
| dusk | il crepuscolo |
| sunset | il tramonto |
| night | la notte |
| midnight | mezzanotte |
| the day before yesterday | l'altro ieri |
| yesterday | ieri |
| today | oggi |
| now | adesso |
| tomorrow | domani |
| the day after tomorrow | dopodomani |
| | |
| --- | --- |
| What is the time? | Che ora sono? |
| It's five past two. | Sono le due e cinque. |
| It's half past four. | Sono le quattro e mezza. |
| It's a quarter to six. | Sono le sei meno un quarto. |
| It's midnight. | È mezzanotte. |
| It's exactly 3 o'clock. | Sono le 3 in punto. |
| It's ten to five. | Sono le cinque e dieci. |
| It's a quarter past six. | Sono le sei e un quarto. |
| It's noon. | È mezzogiorno. |