How the French View Their Military History
By OptiLingo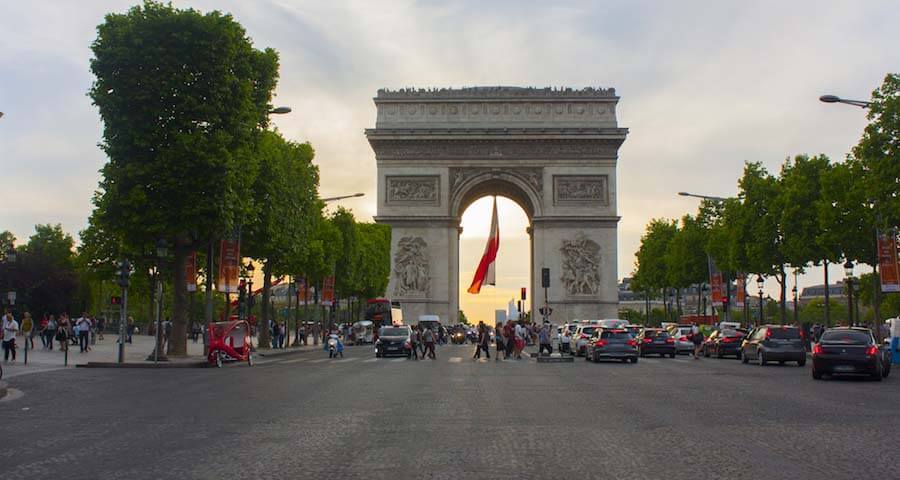 What Role to French Citizens Play in Supporting Their Country's Defense?
Before you begin working your way to foreign language fluency, it helps to understand the culture behind the language you're learning. After all, language exists to help a group of people express their ideas and beliefs. France is an old country with a rich history and culture. As you begin your French language program, gaining a strong grasp on this history, the values, and the etiquette will help you rapidly achieve success. In particular, France has a long history and holds a great deal of respect and pride for its military.
The Matter of Obligation and Military Understanding
Prior to 1996, serving in France's armed forces was not a matter of choice. Young men were required to serve a term even at times of national peace, but that obligatory enlistment was suspended in 1996. However, those individuals still serving their terms at the time the law was rescinded were still expected to fulfill the terms of their enlistment. The contract of service was important to maintain because France would otherwise have been left with a deficiency of manpower.
The French government might have predicted the drop in enlistments once military service was no longer mandatory. The gap between the dissolution of that former enlistment law and the government's response to the drop of enrollment seems to have been spent debating that very problem. In a very short time, the French government instituted a new practice designed to encourage voluntary enlistment.
Just two years later in 1998, the then president of France, Président Jacques Chirac, enacted a new law regarding the military obligations of French citizens. He introduced the "Journée d'appel de préparation à la défense" (Defence Preparation Call Day, JAPD), renamed "Journée défense et citoyenneté" (Day of Defense and Citizenship, JDC) in 2011. Both male and female teenagers over 17 are required to attend this orientation before the 25th birthday as a requirement of their French citizenship. The day is used to inform young people of their rights and obligations as members of the French society. Equally as important, the attendees are given lessons on the governing institutions of France and taught about the challenges to maintaining the country's military defense.
"Fais Gaffe!" – A Celebration of Solidarity
A sculptor by the name of Halliday Avray Wilson, more commonly referred to as Hal Wilson, is known throughout Europe for his monumental sculptors constructed to represent the significance of specific sites. This includes his "Running Man" in London's Olympic Park and "Victoire," which honors the French Resistance Movement. The French Resistance consisted of a group of movements opposing the Nazi Germany occupation during the Second World War and was composed of citizens from all economic and political levels. The Resistance is exemplary of French solidarity and nationalism. Hal Wilson had been living in France for six years when he received delegation to present designs for a monument honoring the local heroes of the French Resistance against Nazi Germany during World War II. He experienced mixed responses, including one of utmost sensitivity.
His winged victory statue was accepted by council of the village of Bromont-Lamothe. However, the mayor, rejecting the statue, claimed it was constructed with garbage and representative of Communist ideals, which remain controversial to this day because of its ties to both antisemitism and Nazism. Nonetheless, the statue was built in a neighboring village (Les Ancizes-Comps) with a left-wing mayor of the initially planned site thought pro-German Marshal Petain government that controlled Vichy was Catholic, as opposed to the said infidel Resistance fighters.
The above events occurred nearly sixty years after WWII had ended. "Fais gaffe!" ("Watch out"), so say the French.