How to Act Professional in France
By OptiLingo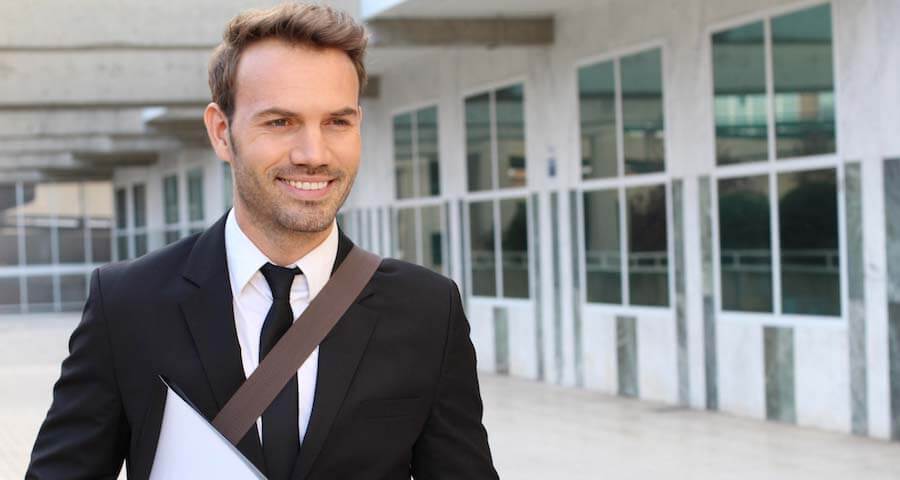 How Do the French Define Professionalism?
Before you begin working your way to foreign language fluency, it helps to understand the culture behind the language you're learning. After all, language exists to help a group of people express their ideas and beliefs. France is an old country with a rich history and culture. As you begin your French language program, gaining a strong grasp on this history, the values, and the etiquette will help you rapidly achieve success. In particular, when interacting with French professionals, you'll want to make sure you follow a specific etiquette so that you get the most out of your business relationships.
Formal Contact
French business protocol is somewhat strict and executives are expected to closely follow it at all times. Therefore, if you are planning to do business in France, you should familiarize yourself with a few basic protocols.you are required to use formal titles correctly, shake hands with everyone, and dress appropriately for whatever business occasion you are attending. You will also discover that business writing in France has an extremely formal style that is followed by virtually everyone in the business world.
As in the US, standard mail is not used anymore by businesses. For this reason, you'll have to make telephone calls or avail yourself of e-mail when applying for a job or setting up a meeting. In today's age of the World Wide Web, it is interesting to note that some companies in France still hold neatly handwritten application letters in high regard. This is in large part because such applications can be sent to a graphologist to be analyzed. The majority of French business executives are impressed by good handwriting, the latter of which is taught to youngsters at an early age in France. This is why applications that are written out by hand are believed to be more personal, rather than having the classic e-mail format that is seen merely as a "cut and paste" creation.
Nevertheless, it is true that e-mail is becoming a significant factor for letters of application and business correspondence in France. This has occurred to the detriment of those who work in the field of graphology.
Professionalism and Refined Contradictions
Another quality that's important in France is professionalism, or being sérieux. A French term of criticism is "ce n'est pas sérieux" ("that's not professional"), an accusation that you're being unprofessional, rather than that you don't mean what you say. Education, intelligence, and eloquence are also prized in French professionals, such as a "cadre," or senior manager.
France displays its love of abstract thinking and rational order in the elaborate and formal designs of its parks and gardens, such as those at Versailles and the Louvre's Jardin de Tuileries by 17th-century architect André Le Notré (1613-1700). The city of Paris itself is laid out in an intentional array of concentric circles divided into 20 arrondissements, or districts, and crisscrossed with grand avenues displaying even grander architecture. However, it would be a mistake to confuse this French love of rationalism with a desire for entirely clear, straightforward, or practical systems.
The French seem to enjoy living with some apparent contradictions. They see nothing incongruous with preserving their antiquated plumbing, for instance, and installing the latest gadgetry in the kitchen or in combining a passion for open countryside with a tolerance of cramped, dark living spaces They will permit dogs (some on velvet cushions) in cafés and restaurants that don't serve children. They willuse exotic and expensive perfumes, but regularly applying deodorant is considered optional. They like to indulge at mealtimes, and outside of Paris, shopkeepers close their doors at midday for a leisurely break, maybe driving a long distance for a two-hour lunch. C'est la vie!
Results Matter, Not the Blame
In American and British business, sometimes we search quickly for a scapegoat when things don't go well. The French business culture demands the exact opposite approach. Failure can happen in any country, but the French like to "save face," and assigning blame to an individual is not a good strategy when a problem arises. Be objective and diplomatic when something goes wrong. Gently and apologetically identify the issue, and express with polite certainty your belief that it can be resolved. If the situation is approached with the focus on the challenge and possible solutions, rather than the cause, you will be much more successful in gaining cooperation from your French counterparts.
Don't be offended if your French associates initially seek to affix the blame with someone other than themselves. It's all part of a complex business style based on intense pride, keen strategic thinking, and the art of diplomacy. Give it some time, and allow them to go through their process of negotiation and discussion. Let them use diplomacy, an art uniquely perfected by the French people. Learn from the masters, and try using some diplomacy yourself.
Speaking of diplomacy and the art of polite deal making, never allow price to enter business discussions too early. Save that for last. The French will almost certainly be offended if you don't. Build the relationship, discuss the moving parts of the potential business deal, and then, at the very end, bring up money.